NEWS
Paula Deen Has Type 2 Diabetes: 'It's Not a Death Sentence'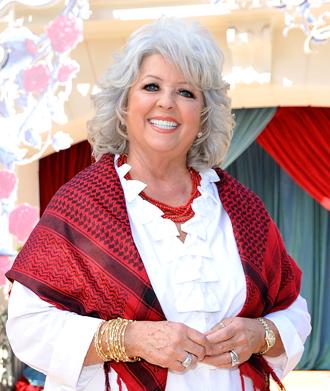 Paula Deen has announced that she has Type 2 Diabetes.
The Food Network star revealed the news this morning on the Today show after rumors of her disease began circling.
"I'm great," she said on Today. "I'm here to let the world know that it's not a death sentence."
OK! NEWS: PAULA DEEN RESPONDS TO ANTHONY BOURDAIN'S CRITICISM
Paula is known for her Southern style of cooking that includes fried chicken, macaroni and cheese and lots and lots of butter-filled recipes. Many wonder if her type of food led to the disease.
Article continues below advertisement
The chef was diagnosed three years ago during a routine doctor's visit.
Paula said on Today, "I share with you all these yummy, fattening recipes, but I tell people, in moderation, you can have that little piece of pie. Honey, I'm your cook, not your doctor. You are going to have to be responsible for yourself."
According to USA Today, Paula is walking a mile or more a day on a treadmill and stopped drinking sweet tea to keep her sugar under control.
Hope you are feeling good, Paula!