NEWS
Petition to Save Ann Curry's Job on 'Today' Surfaces, But Is it too Late?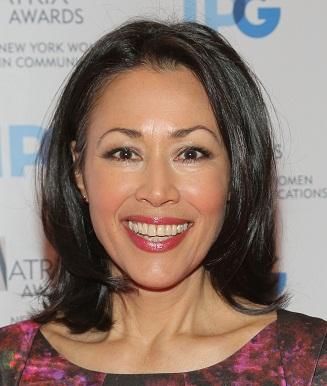 If you've been feeling bad about the way Ann Curry's fate with the Today Show has been played out in public — well, don't stop, because it's been pretty bad — but, there is still a silver lining: no matter what happens, Ann is slated to make $20 million.
The contract Ann signed when she took over for Meredith Viera last year guarantees her $10 million annually, regardless of whether or not she remains a co-host. Seeing as how the end of Ann's run is probably fast approaching, she stands to make $20 million for doing nothing at all. That's pretty sweet, no matter how you slice it!
Article continues below advertisement
OK! NEWS: IS ANN CURRY GETTING REPLACED ON TODAY?
If that's not enough for you as Ann fan, though, you might want to head over to change.org, where a petition to save the Today co-host's job has already gained upwards of 13,000 signatures.
"Ann Curry's sensitivity to the human experience telegraphs through her journalism, to me and many other fans and viewers," Crowley wrote. "Her compassion and dedication to her audience radiates every time she stands in front of a camera. She connects with people. She has definitely connected with me," writes Stephen Crowley, who started the petition.
OK! NEWS: MATT LAUER SIGNS NEW DEAL TO STAY AT TODAY
If forced out as co-host of Today, Ann is likely to be offered a position as a foreign correspondent for NBC. Savannah Guthrie, who hosts the third hour of Today along with news anchor Natalie Morales and Al Roker, is most often mentioned as the person who will join Matt Lauer as co-host.
Would you like to see Ann stay on Today?