NEWS
Phaedra Parks Reveals Her Tips For Keeping Her Donkey Booty In Shape During Pregnancy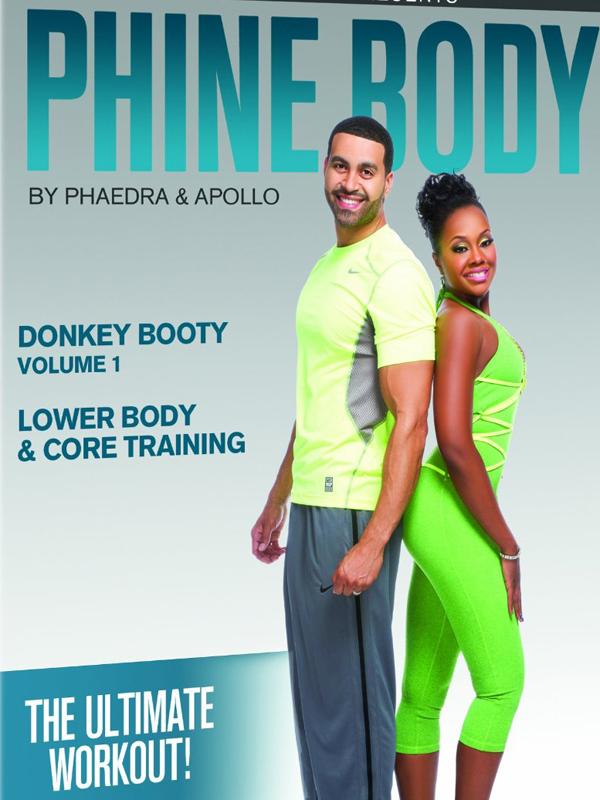 Phaedra Parks has become quite the fitness expert with her fantastic hit workout DVD, Phine Body which she appears in with husband Apollo Nida.
And now the pregnant Real Housewives of Atlanta star is dishing on how she's staying healthy during her second pregnancy and making sure she takes time for herself during her busy schedule.
OK!: What's the latest with the donkey booty, stallion booty rivalry?
Article continues below advertisement
Phaedra Parks: Is there a rivalry? (laughs) My DVD, Phine Body, is a workout series. Volumes 1 and 2 have been released. A stallion is obviously an uncastrated male horse used for studding so for a woman to want to emulate anything that's comparable to a man is quite interesting to me but you know—to each his own.
OK!: How is volume 1 doing?
PP: We're in the top 5 Amazon workout videos currently and we've actually crashed Amazon a few times so we're very excited about our sales—they've been very good. At the end of the day we made this video because I think I'm very similar to most women. I work hard I have a family, I have a career and sometimes when you think about exercise and working out as a career woman when can I fit this in so when we did the video we did it in 8 minute increments so that if you do have a busy schedule you can do 8 minutes, you can stop, do a few more minutes but you can still get your workout in and we make it accessible for everybody.
It's only $12.95 so we have affordable fitness so anyone can get it. I just want to support women, and men, because it's a unisex workout. It's important to me for people to encourage other women because a lot of times, after you had a baby, it's hard to get your body back.
OK!: Will you do a post baby workout?
PP: Actually I'm going to do a pregnancy video. Because I think when you're actually pregnant its very good to work out and I think that's why I was able to bounce back so fast because I worked out about 5 days a week during my first pregnancy and now I workout about 3 days a week now so I'm going to shoot a pregnancy fitness video this month. That is definitely a niche market that people don't think about. But pregnant women want to workout and sometimes it's not always comfortable to be in a gym atmosphere with a lot of non pregnant women. But that's very specific as well to exercises that don't obviously spawn labor.
Article continues below advertisement
OK!: And do you take time out just for yourself?
PP: I try and get a massage at least once a week, and I have the best guy that does my pregnancy massage. I get my nails done religiously, get my hair done. But I try and take care of myself because I want to look good for my husband, but I want to look good for myself – and that's important.
OK!: You have amazing skin – how do you keep it that way?
PP: I have pretty flawless skin whether I'm pregnant or not. Hallelujah. But you know I think what you put in your body is what shows. I drink a lot of water, I try to eat very healthy. I don't really eat fried food. A big misconception is that everyone in the south is having fried chicken every day. But we have healthy alternatives as well. Food can be tasty without being fried or cooked to death. We make very good food but we just know how to season it right.
To find out more about the Phine Body DVDs go to phinebody.com and be sure to follow @PhaedraParks. Will you be getting Phaedra's workout DVDs? Let us know below or tweet us @OKMagazine!