NEWS
Pippa Middleton's Family Files Formal Complaint Regarding Topless Yachting Photos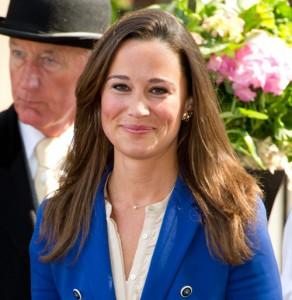 The Middleton family is taking a stance against the photos circulating of their youngest daughter Pippa Middleton. Pictures of a scantily-clad Pippa have been circulating around the Web since interest in the 27-year-old public figure skyrocketed after she served as Kate Middleton's maid of honor during the royal wedding to Prince William on April 29. And her family wants to bring the Pippa pandemonium to an end.
Article continues below advertisement
The publication of the five-year-old snapshots of the younger sister of the Duchess of Cambridge sunbathing topless while on holiday in Ibiza, Spain have incited the Middleton family to file a formal petition to Britain's independent Press Complaints Commission, PopEater reports.
OK! GALLERY: DOES PIPPA MIDDLETON'S BUM COMPARE TO THESE CELEBRITY BUTTS?
And the topless yachting photos aren't the only pics of Pippa circulating on the Internet. Another photo of the public figure dancing in a purple bra with a boxer-clad lad has also sparked controversy.
And reportedly, Prince William is standing strong behind the Middleton's decision to file the complaint and stop the circulation of the photos, as the paparazzi were also known for tormenting his mother, the late Princess Diana.
"We've known for a long time William would not stand for any nonsense regarding his new wife and her family," Joe Little, the editor of Majesty magazine, said recently, via PopEater.
The newly crowned Duke and Duchess of Cambridge are currently on their honeymoon in a secluded spot, hoping to avoid paparazzi interference.