NEWS
Plan Your 'Mad Men' Season 6 Premiere Party Right Here! Food, Cocktails And Fun Games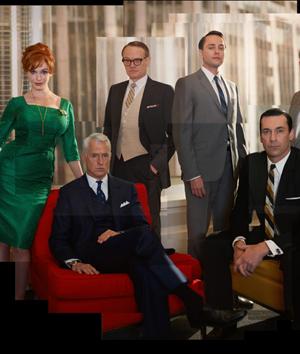 Article continues below advertisement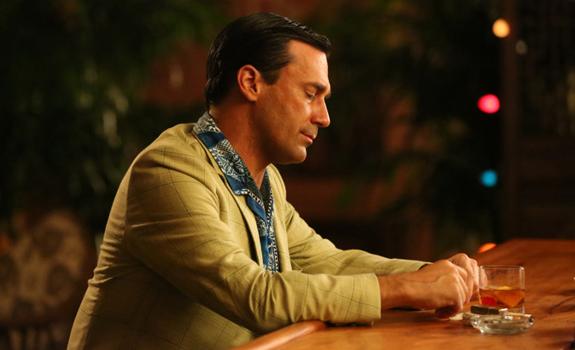 PHOTOS: MAD MEN CAST PARTY IT UP!
When thinking Mad Men the best way to go is Small Bites, Big Drinks! It is what Don would want, after all...
Did you know that hor d'oeuvres were served in the 50's so that people wouldn't get too drunk before the dinner started? Check out a play on retro appetizer favorites and give guests a bite of the old…and new.
Here's how:
--- EAT ---
SERVE A PLATTER OF BITE-SIZED HOT HOR D'OUVRES, WITH A MODERN TWIST
Modern
Skinny Chicken Apple Pig
Retro Inspiration
Pig in blanket - mustard
Modern
Mini Grilled Cheese with Truffle Honey
Retro Inspiration
Mini Cheese Balls with Nuts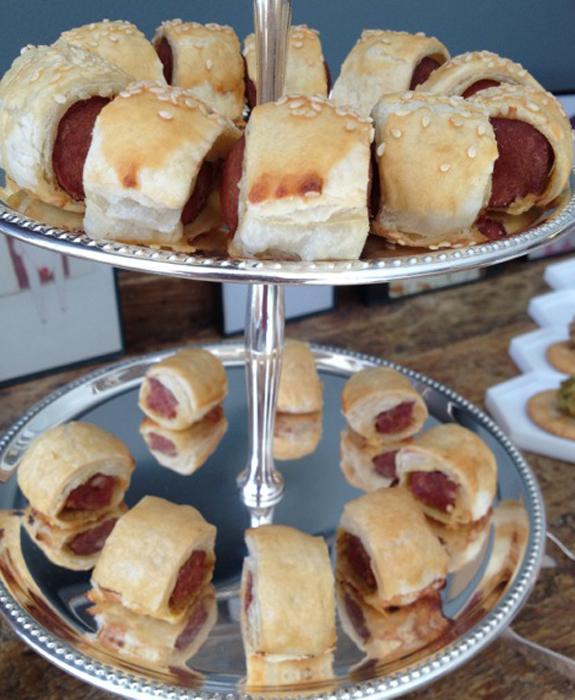 Modern
Philly Cheesesteak
Retro Inspiration
Steak on Toast Point with Horseradish cream & watercress
Modern
Bacon Maple cupcakes
Retro Inspiration
Mini Cheesecakes
If there ever is an acceptable time to Ritz Crackers and Chex Mix….it's now. Place them around the party in small bowls.
Article continues below advertisement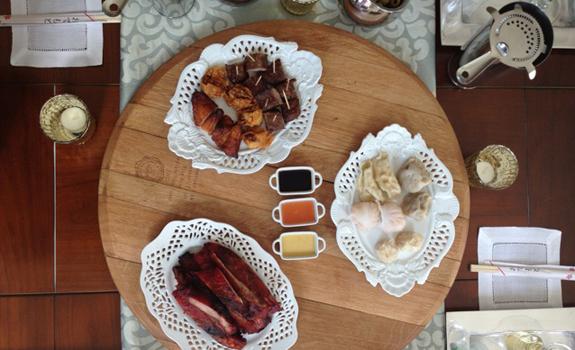 WARHOL TOMATO SOUP BAR
Customize soup cans by wrapping them in custom canvas picturing WWD Soup Cans in a Warhol-esque style.
Serve shots of roasted tomato soup with a selection of Classic American, Cheddar, and Bacon & Truffle mini grilled cheeses.
--- DRINK ---
THE ROGER STERLING MARTINI BAR
Martini Setup –
Vermouth, shaker, long spoon for stirring
Martini glasses
Stemless martini glasses for garnishes – lemon twist, olives, onions, blue cheese olives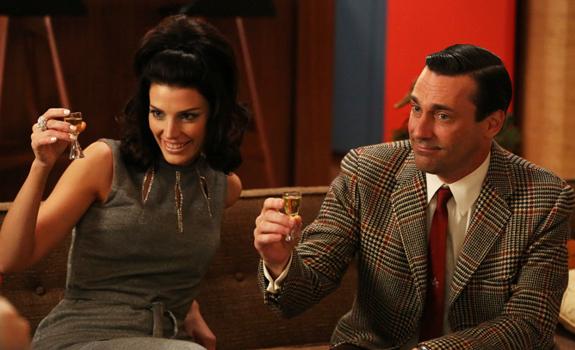 EMBRACE THE PUNCH BOWL
Punch Bowls are a great way to pre-make your cocktails so your guests can help themselves and you don't have to play bartender all night long.
I love this cocktail:
Minted Bourbon Pink Grapefruit Punch – (make ahead of time, serve upon arrival)
Article continues below advertisement
Recipe –
· 1/3 cup water
· 1/3 cup sugar
· 15 fresh mint sprigs, divided
· 4 cups strained fresh pink grapefruit juice
· 2 1/2 cups bourbon
· 12 dashes angostura bitters
· 1 cup club soda
· 1 ice block (checking with Fruzen ice)
Glass Bowl, Mini Punch Glasses, Lad, Silver tray for underneath punch bowl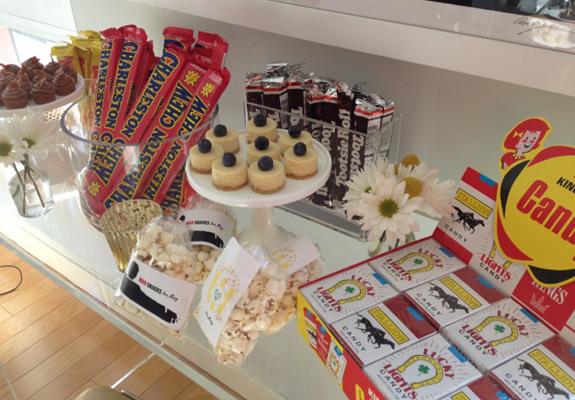 --- PLAY ---
If you are watching Mad Men live with your guest, you won't have the luxury of zooming through commercials. To keep the party going during this lull period, invite your guests to play a round of charades based on the night's episode. Not only will you learn who gives the best Sally Draper tantrum or the best smarmy Peter Campbell impersonation, but this is also a great way to recap the episode.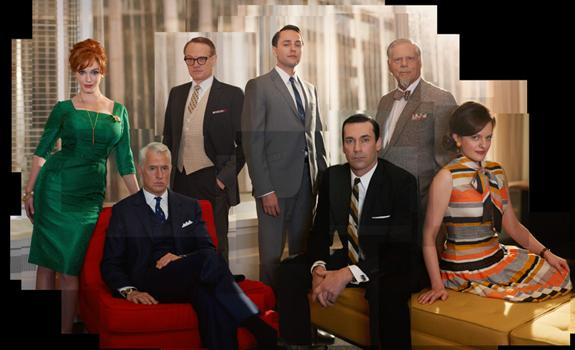 --- TAKE AWAY ---
Like a true housewife, you want to be sure to send your guests home with a little something extra…We suggest packing up the ingredients to your best muffin or cookie recipe in a jar and handing them out to guests as they leave. All they have to do when they get home is mix the ingredients together and bake to have a delicious treat straight from your home. This will keep all your "housewife" friends begging for that coveted recipe!