NEWS
Police Issue Statement on Jon & Kate Fight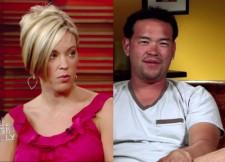 Police in Pennsylvania have issued a statement about the screaming match between Jon and Kate Gosselin that they were called to last night.
In a statement to OK!, a spokesperson from John and Kate's local police department said: "On Thursday evening at 7.05pm officers from Lower Heidelberg Police Department were dispatched to the Gosselin residence on Heffner Road for a verbal argument.
"The officers were able to calm the situation down, there were no citations or arrests made and the call was cleared."
Article continues below advertisement
Kate headed to a nearby Days Inn after the fight.