NEWS
'Pompeii: The Dead Speak,' 'Soledad' And More To Watch On TV Tonight!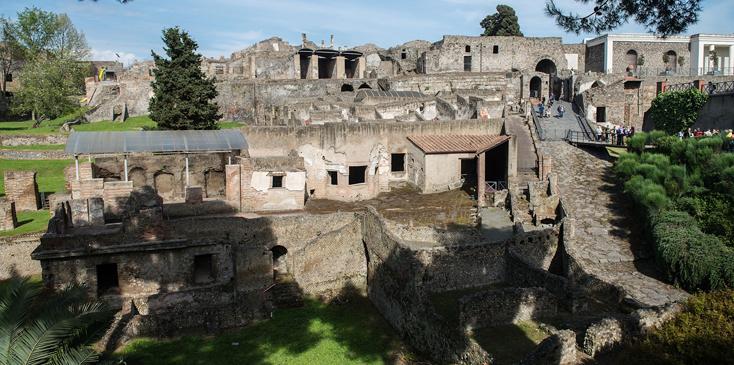 Pompeii: The Dead Speak — 8 p.m. EST on Smithsonian Channel
Its ghostly forms speak to an ancient horror, a volcanic eruption in 79 A.D. that simultaneously destroyed and froze in time the bustling Roman town of Pompeii. It is one of the world's most iconic sites – an ancient city that has revealed more about everyday Roman life than anywhere else. Yet, over the years, many stories, myths and untruths have grown around the victims of the eruption of Mount Vesuvius. Now, for the first time, Pompeii's iconic casts are undergoing a major forensic study. A team of forensic scientists employs cutting-edge technology to peer beneath the plaster and study the bones locked within. CT scans and digital X-rays allow the scientists to reveal surprising clues to who these people were and how they lived two thousand years ago. And the latest laser mapping technology is enabling them to create the most accurate, detailed 3-D map of Pompeii ever made.
Article continues below advertisement
Soledad — Available now on Digital HD
A Los Angeles limo driver forges an unlikely friendship with a high school girl!
Bachelor in Paradise — 8 p.m. EST on ABC
Chris Harrison gets dissed by an upset challenger as the contestants' quest for love kicks off!
MORE ON:
Pompeii: The Dead Speak
The Fosters — 8 p.m. EST on Freeform
Jesus encounters some new drama, and Callie and AJ find themselves in a pretty unexpected situation!
Beethoven's 2nd — 9 p.m. EST on Discovery Family Channel
America's top dog is back, and this time, he's bringing the kids! Charles Grodin and Bonnie Hunt star in this hilarious comedy about the further adventures of the Newton family and their lovable, lumbering pal, Beethoven. In the second "symphony" of the Beethoven saga, our hero meets Missy, the lady St. Bernard of his dreams. Unfortunately, they are soon separated by Regin, Missy's mean owner who is using her as a bargaining chip in an ugly divorce. Will Missy, Beethoven and their puppies ever be reunited?