NEWS
'Pretty Wild' Star Alexis Neiers Released Early From Jail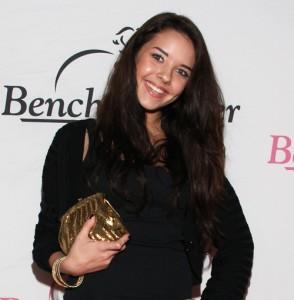 Pretty Wild starlet Alexis Neirs was released early from jail today after serving only 30 days out of her 180-day sentence for felony burglary on actor Orlando Bloom's home.
"I feel very humbled and see my life in a way that I have come to be very grateful for and I am also grateful to everyone who has helped and supported me through this," Alexis explained in a statement from her rep on Friday via Pop Eater.
Article continues below advertisement
BURGLAR BUNCH'S ALEXIS NEIERS PUT BEHIND BARS
The 19-year-old, along with six others, was accused of being a part of multiple burglaries, targeting the homes of Orlando Bloom, Megan Fox, and Paris Hilton.
Another victim of the break-ins, Lindsay Lohan, is also currently serving time for violating her probation in a DUI case.
ALEXIS NEIERS BREAKS HER SILENCE
Ironically enough, Alexis and Lindsay were both at Lynwood's Century Regional Detention Facility this week in cells close by to each other.
The E! reality star agreed to a plea bargain back in May in an attempt to avoid going to trial.