NEWS
Prince Harry's Shotgun Wedding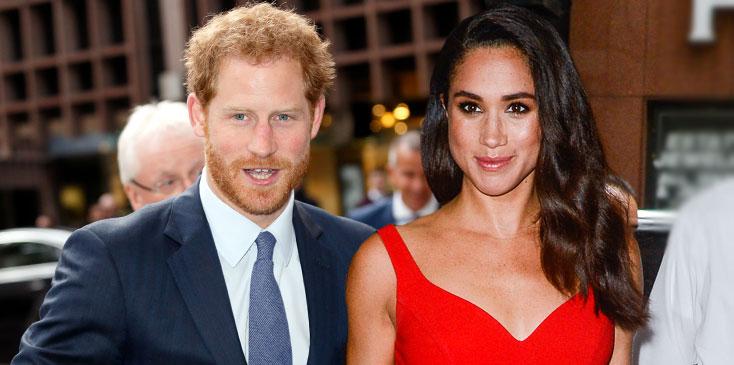 Article continues below advertisement
But "ecstatic" Harry is having none of it, an insider tells OK!. He's delighted over his grandmother's "order" to "make an honest woman of that poor girl," the palace source says.
"Harry's been ready to be a dad for several years now — he dotes on William's kids, George and Charlotte," the insider says. "He and Meghan are now trying to decide if they should have a quickie wedding — or wait until after the baby is born in late spring! But Her
Article continues below advertisement
Majesty does not want the House of Windsor to be so publicly shamed by a royal bastard's birth. She wants them to tie the knot immediately!"'That gold-digging tart!'
Now William and Kate are begging Elizabeth to reconsider, but so far she's standing firm.
However, REAL royal power rests in the hands of Prince Charles, who seized control of the throne in a palace coup last month. Charles, 68, is threatening to cut Harry's royal purse strings if he "continues with this folly" and "embarrasses the family by marrying a common entertainer," the insider says.
Harry is taking Meghan to meet the clan during the Christmas festivities at the royal estate, Sandringham. The actress, wed to producer Trevor Engelson from 2011 to 2013, "has a golden opportunity to prove she's 'princess material' and is committed to spending the rest of her life with Harry and their baby," the insider adds.
But another member of the royal courts says: "Don't hold your breath waiting for them to accept her. The royals want to make Meghan feel as uncomfortable as possible, and to prove to Harry this American upstart is NOT qualified or worthy to be his wife — baby or not."