PHOTOS
OK! Hottie of the Day: Nicholas Hoult at the Young Ones Premiere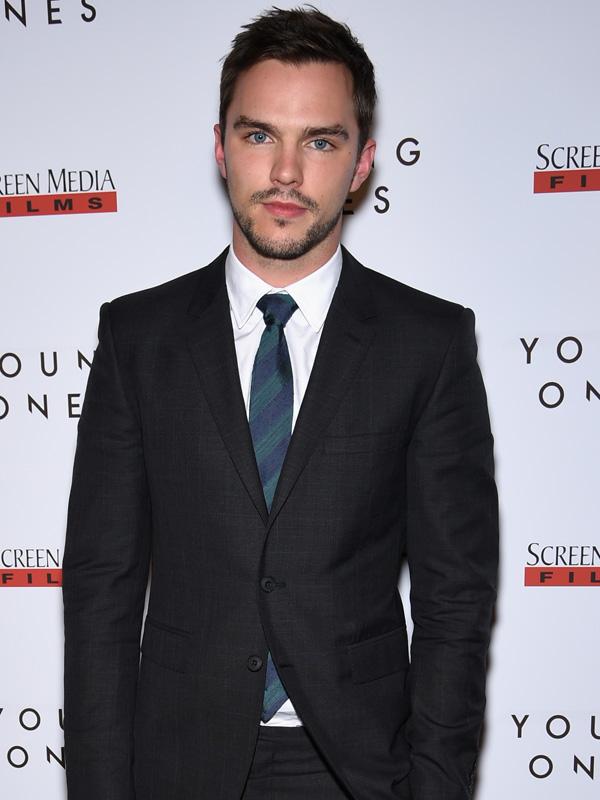 Need a little pick-me-up? Great, because every Monday-Friday, we'll make your day just a tad bit better by featuring a brand new photo of a hot male celebrity from music, TV, or movies. Come back every weekday around noon ET to see which lucky guy gets that day's OK! Hottie of the Day honor, and then click through all our past winners just because. Putting your finger on that mouse will be the easiest decision you've ever made...
Article continues below advertisement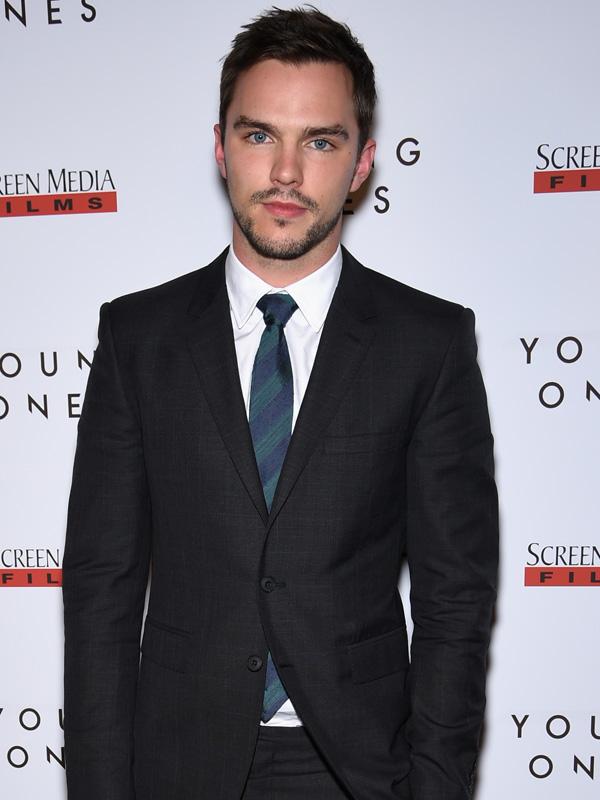 October 14: Good thing there's no such thing as too much Nicholas Hoult, because he is all over the internet today. That's probably because he finally addressed Jennifer Lawrence's leaked nude pics—the photos were allegedly taken by Jen for him—and because he stars in Young Ones, out next week, which is getting tons of promo these days. Here he is looking sharp as heck at the NYC premiere. Those baby blues are killing us.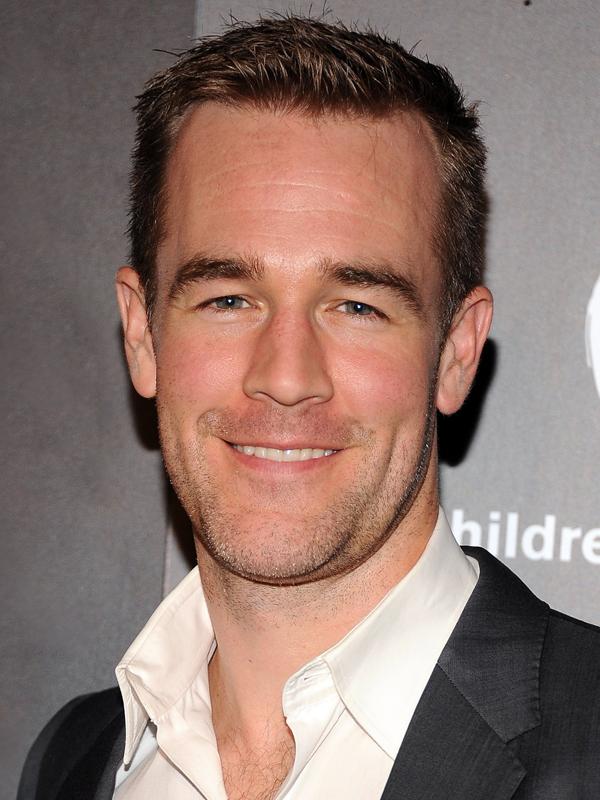 October 9: It's clearly a good week for the Jameses. Yesterday, James Marsden nabbed our Hottie title and today's it all about James Van Der Beek. James and his wife—along with Kris Jenner, Chloe Moretz and other A-Listers—attended the annual PSLA Autumn Party in LA, which is a benefit for the Children's Institute. Clearly there's nothing more attractive than a hot dude who gives back, so today's choice for Hottie was crystal clear. The fact that this is Dawson is just a bonus.
Article continues below advertisement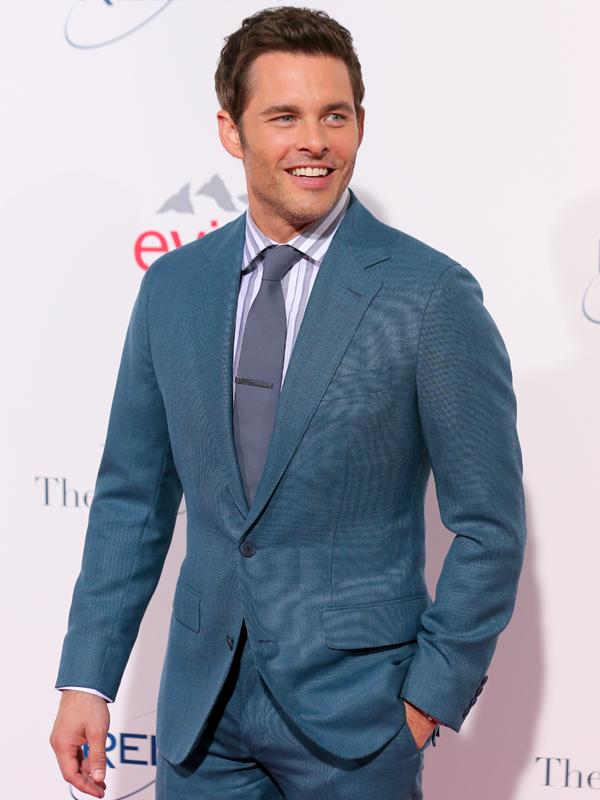 Ocotober 8: Um, when did James Marsden turn into a Ken doll? The star of The Best Of Me attended the premiere of his new movie last night looking every bit the leading man. The star, who we've dubbed as the Most Underrated Actor in Hollywood, is living up to his title and we're going to make the bold statement that James has never looked better than he does right here. Maybe it's the blue suit that matches his blue eyes? Or those muscles, bulging eve- so-slightly beneath his shirt? BRB, we're going to need a while to think about this.
Article continues below advertisement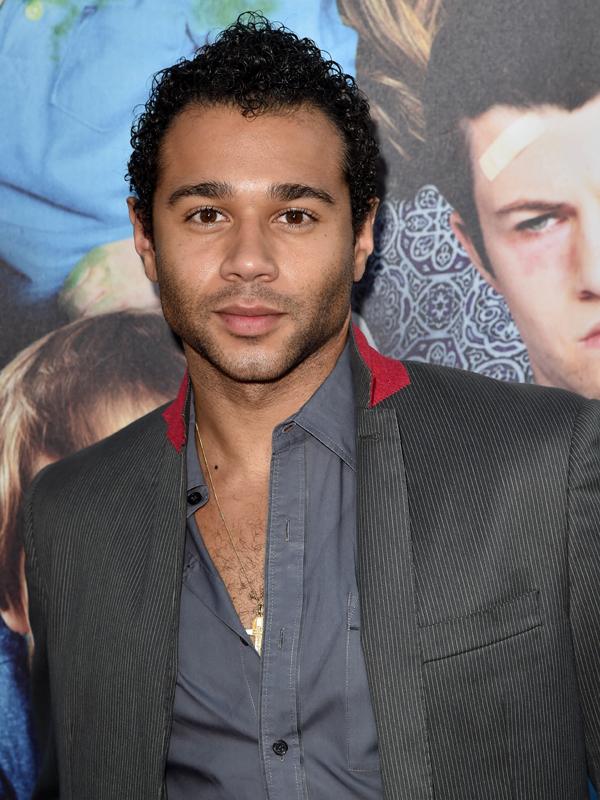 October 7: Last night's LA premiere of Alexander and the Terrible, Horrible, No Good Very Bad Day was chock full of stars last night, most of them of the Disney variety. Bella Thorne and Zendaya Coleman were there, as were the kids from Jessie—and let's not forget Corbin Bleu! Next to Zac Efron, Corbin, aka Chad Danforth from High School Musical, is definitely the hottest Disney alum we've ever seen. He even unbuttoned his shirt and we doubt it's because it was hot out there! You're killin' us, Bleu.
Article continues below advertisement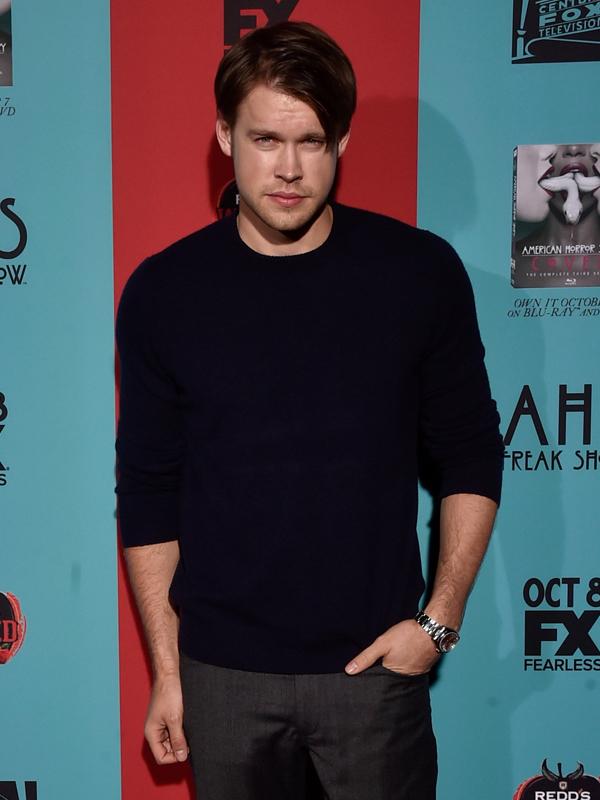 October 6: Oh, Chord Overstreet, how we've missed thee. The newly brunette Glee star walked the red carpet at the premiere for American Horror Story: Freak Show, most likely to support Ryan Murphy, who produces both AHS and Glee. Chord almost had an awkward run-in with his ex Emma Roberts, who was there with her American Horror Story castmates, but would it have been that bad if they actually ran into each other? Emma probably would've been like, "dayum, my ex is looking hot." Because it's the truth.
Article continues below advertisement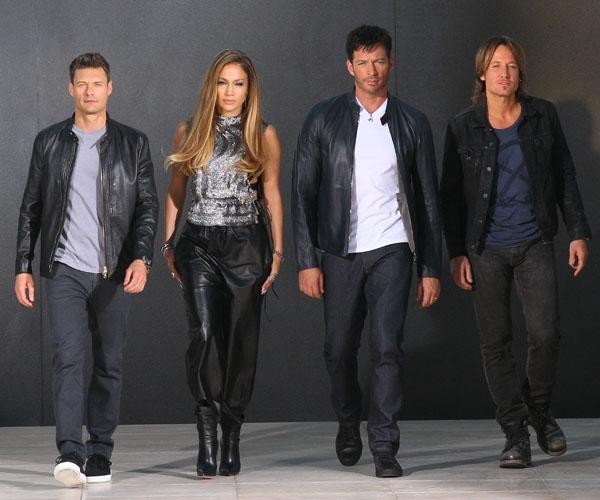 October 3: Is it January yet? We're three months away from American Idol's season 14 premiere, and Ryan Seacrest plus returning judges Jennifer Lopez, Harry Connick Jr. and Keith Urban are getting really ready. They were spotted in LA shooting a sexy video to promote the new season. Look at those struts! And those seductive poses! And JLO's hair! We'll ask this just one more time...is it January yet?
Article continues below advertisement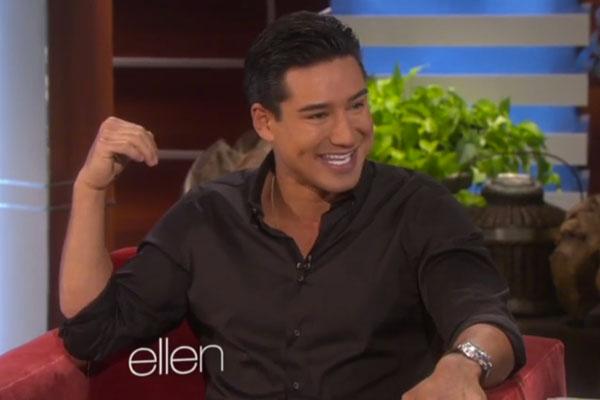 October 2: Mario Lopez has been on The Ellen Show many times, including one time in 2012 when he was promoting his new underwear line and he stripped on camera. Unfortunately Mario didn't show off his abs this time, but he did divulge that about eight years ago, he slept with a famous pop star. Whoa. He wouldn't reveal which one, though, because he's a gentleman and basically the nicest guy in Hollywood. Anyone find that gentleman-ness in him super, super attractive? Slater just keeps on getting hotter.
Article continues below advertisement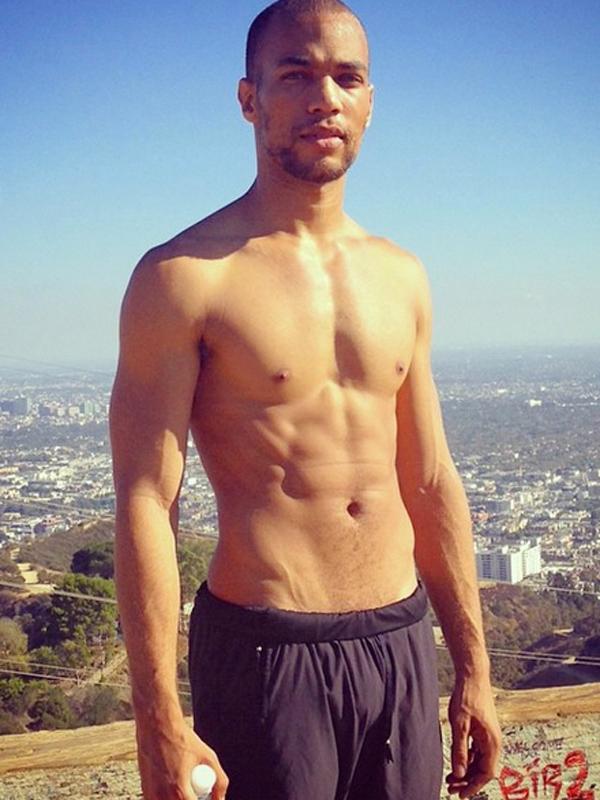 October 1: Who is this guy? Oh, only the hottest new body, er, face, on television. Kendrick Sampson stars on Fox's new mini-series, Gracepoint, which premieres tomorrow night. The show is about a homicide investigation in a small town after a young boy is found murdered on a beach...which means maybe that'll mean lots of shirtless opps for our buddy Kendrick here? We don't know about you, but we're willing to take a chance on this show to find out.
Article continues below advertisement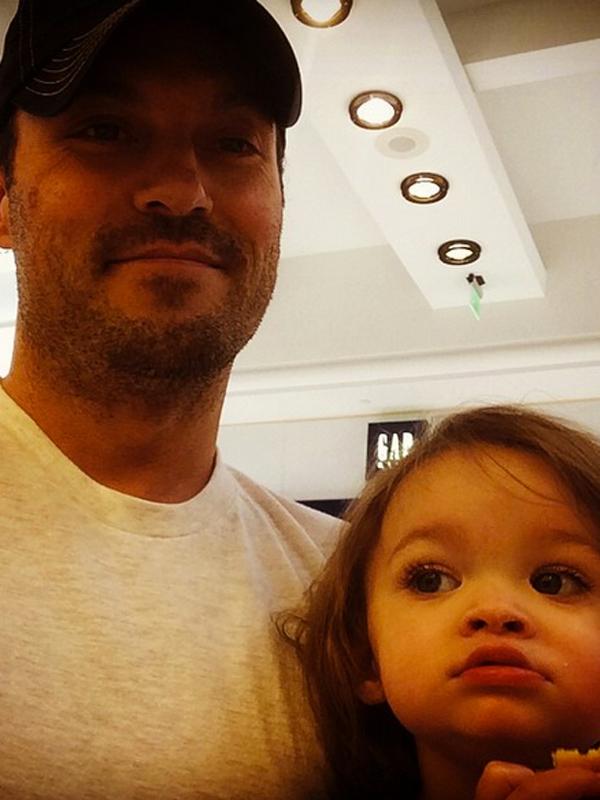 September 30: Ladies and gents, let's welcome Brian Austin Green to Instagram! The dad of three/husband to Megan Fox has just joined Insta and has been posting snapshots of himself and his gorgeous family pretty much non stop. This is clearly the perfect time to make Brian our Hottie of the Day, because let's be real—guys are even hotter when there are kids involved. PS: Follow Brian on Instagram @arent_you_that_guy for more adorable pics like this one!
Article continues below advertisement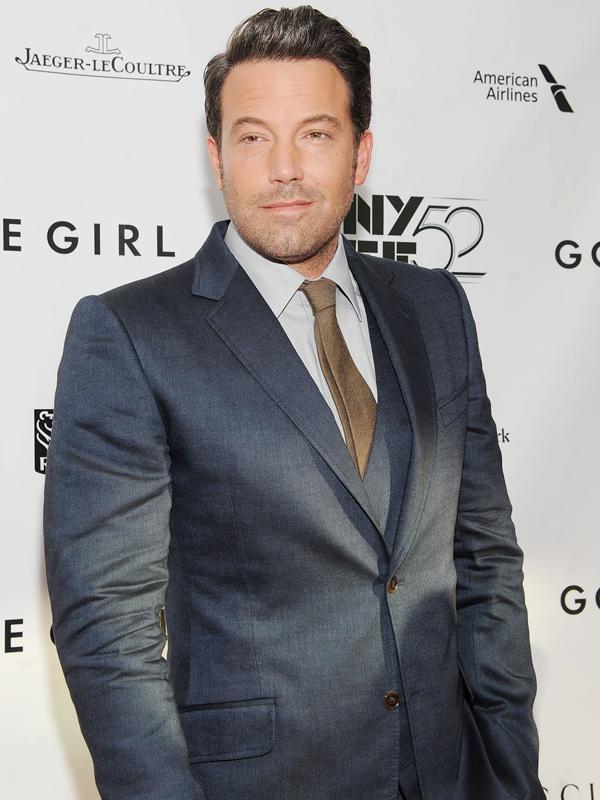 September 29: News flash—Ben Affleck is now super buff. At opening night of the New York Film Festival, where Ben premiered his Oscar-buzzed-about new film, Gone Girl, everyone was talking about the film, sure, but also that new bod of his! Ben is getting jacked for his next huge role as Batman, making him perhaps even hotter than he was before. Gone Girl, Batman, whatever—let's just say we're pretty psyched for all the upcoming opportunities we have to see Ben on the big screen.
Article continues below advertisement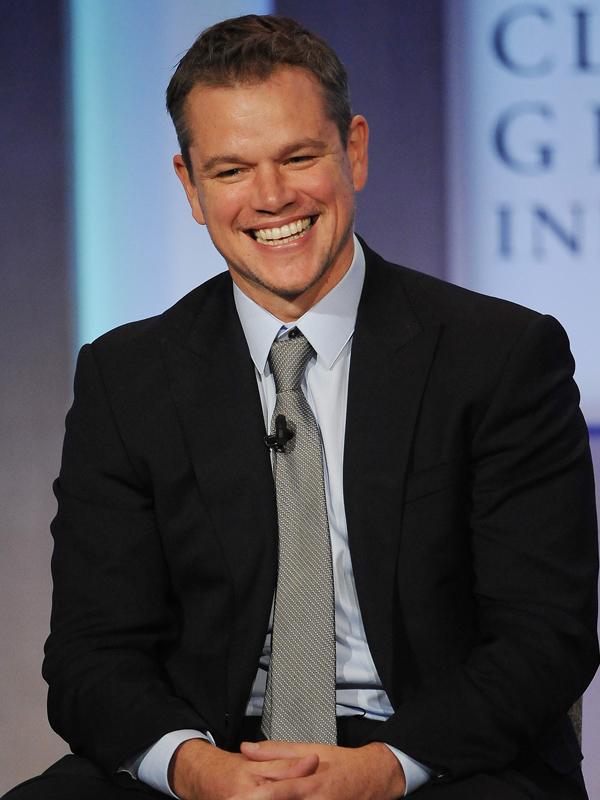 September 24: Every year in NYC, the Clinton family and a select few celebrity activists gather in NYC for The Clinton Global Initiative's meeting and awards ceremony. This year, the Clintons were joined by the Obamas, Seth Meyers, and this guy, Matt Damon. Matt's been known as one actor who uses his fame for the greater good, and that is why he's so darn attractive. Yup. That's the only reason. Can't think of another one.
Article continues below advertisement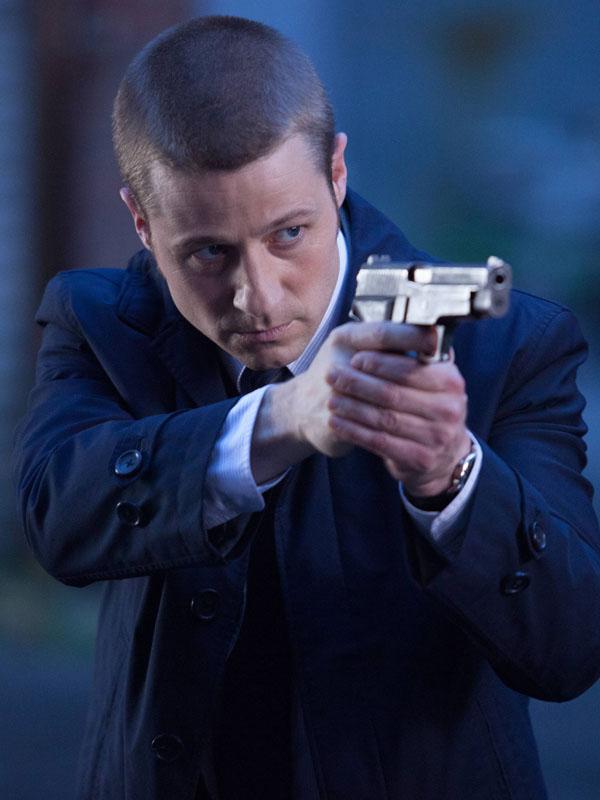 September 23: If you missed the series premiere of Gotham last night on Fox, you really missed out. Critics and fans alike are buzzing about the show that takes place in Gotham City pre Batman's existence. But all you really need to know about the new drama? Ben McKenzie, aka Ryan from The OC, plays a detective in it and he looks HOT. We know what we'll be doing every Monday night this fall!
Article continues below advertisement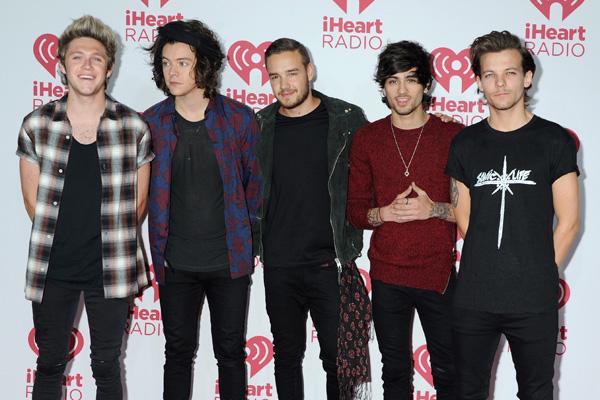 September 22: Ah, there they are! The guys of One Direction have kind of been MIA here in America while they were on their tour over in the UK this summer, but now that the guys have an album, Four, coming out in November, they're baaack! Harry and co. performed at the iHeartRadio Music Festival in Las Vegas and walked the red carpet there, too. Is it just us or are these blokes looking shaggier than usual? PS: Shaggy is a good thing.
Article continues below advertisement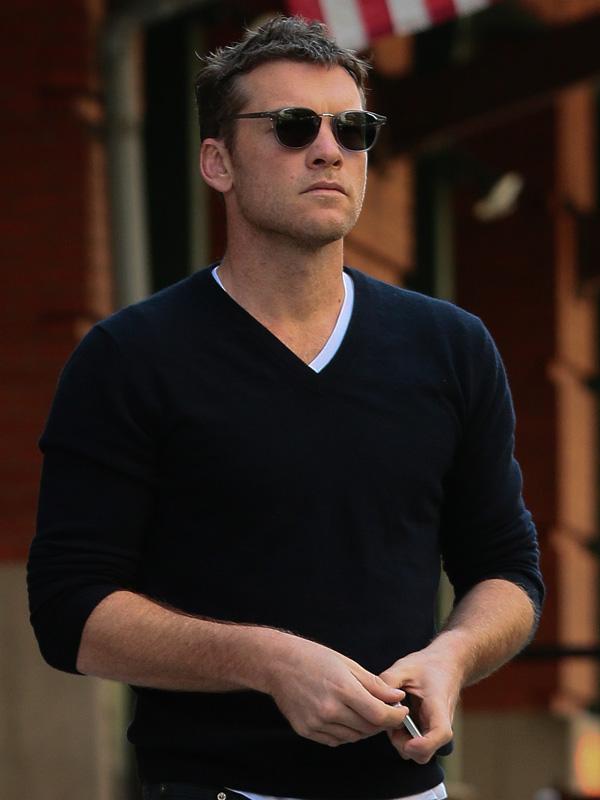 September 19: Sam Worthington is one busy dude. One look at his IMDB page and you'll see that his list of upcoming projects is massive, but right now he's promoting Cake, which premiered at TIFF earier this month and and which co-stars Jennifer Aniston and Anna Kendrick. But busy Sam got some time off and spent it just chillin' in NYC. Good thing the paparazzi were around for his chillfest because he is looking good.
Article continues below advertisement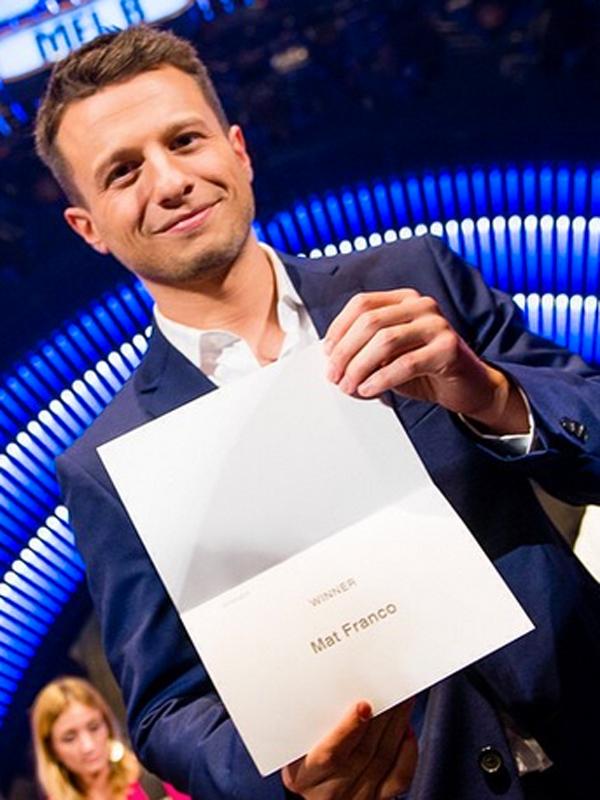 September 18: Last night, the season 9 winner of America's Got Talent was chosen LIVE on the finale, and that lucky dude is Mat Franco! He's the first magician to ever win the show, and also worth noting is that he is quite attractive. Doesn't he kind of look like a mix between Andy Samberg and James Franco? Good choice, judges. We certainly won't mind watching this guy do magic—or not do magic—for years to come.
Article continues below advertisement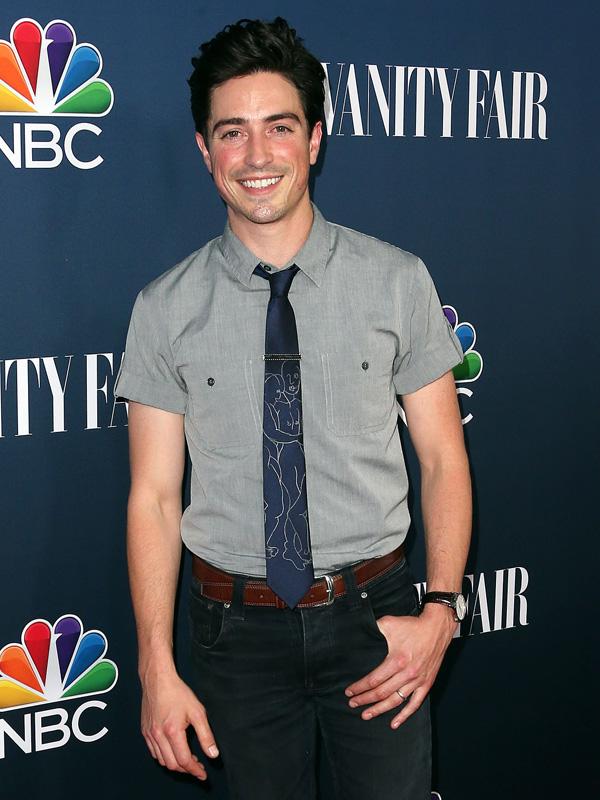 September 17: Who is this fine specimen, you ask? Oh, only the hottest guy to be join the primetime TV lineup this fall. Ben Feldman, who's guest starred on Mad Men and The Mindy Project, is the star of NBC's newest comedy, A To Z, where he and Cristin Milloti play a couple from the start to the end of their relationship. Here he is at last night's NBC/Vanity Fair fall TV party. So, you really want to watch his show now, right? We thought that might happen.
Article continues below advertisement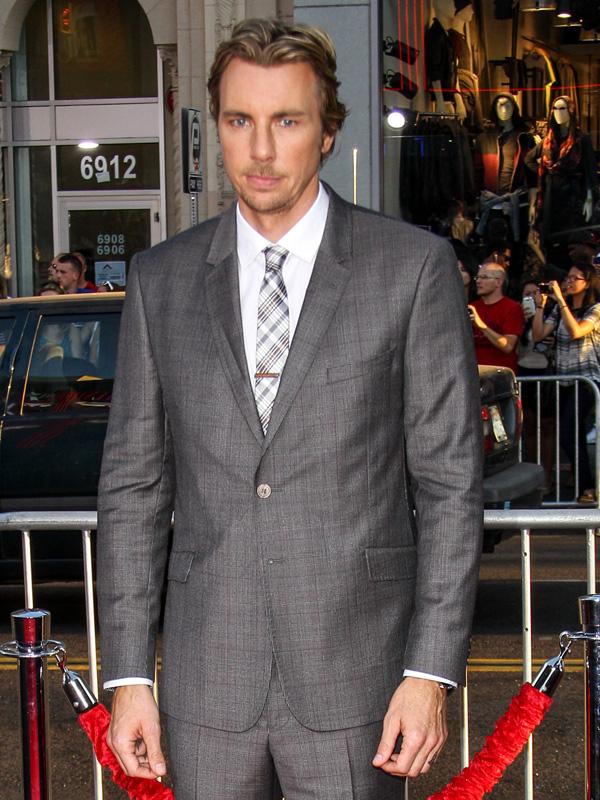 September 16: If you think this picture of Dax Shepard at last night's This Is Where I Leave You premiere in LA is attractive, just wait until you hear what else Dax did at the premiere other than look amazing. He was there with the rest of his castmates from the film, but the best part of the whole night was when he cradled and rubbed pregnant wife Kristen Bell's baby bump on the red carpet. It was the cutest thing! He's the cutest dad! And he's so funny! Ok, done now.
Article continues below advertisement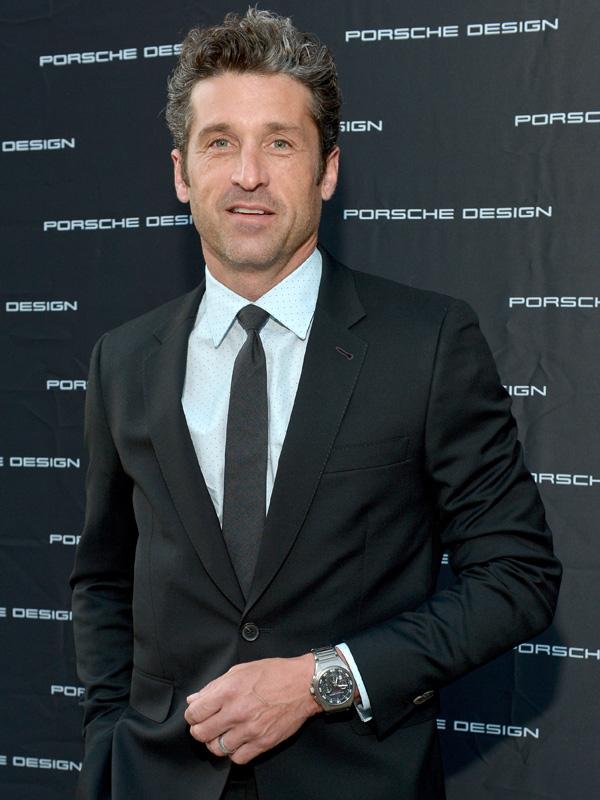 September 15: It's rare to see Patrick Dempsey, aka Dr. Derek Shepherd, in anything other than scrubs, but suits really do suit him. The hottie actor attended Porsche's watch festival over the weekend—yes, apparently the brand makes objects other than fancy cars—and all we have to say about that is that we're even more psyched right now for Grey's Anatomy's season premiere on September 25. Yes, even if he will be back to scrubs.
Article continues below advertisement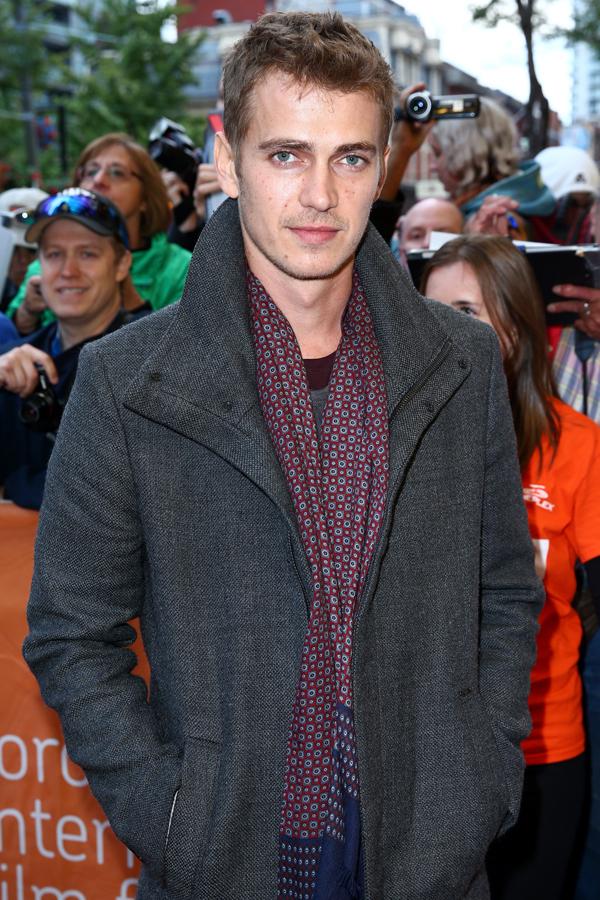 September 12: TIFF is ending off on a hot note! During one of the last days of the Toronto International Film Festival, Hayden Christensen, aka Rachel Bilson's baby daddy, made a rare red carpet appearnace at the premire of his film, American Heist. Hayden didn't smile much on the carpet, probably because attention isn't his thing and he'd rather be home taking care of his pregnant fiance. We can't blame the guy but still, we must admit his not-smiling, sultry stare thing is totally working.
Article continues below advertisement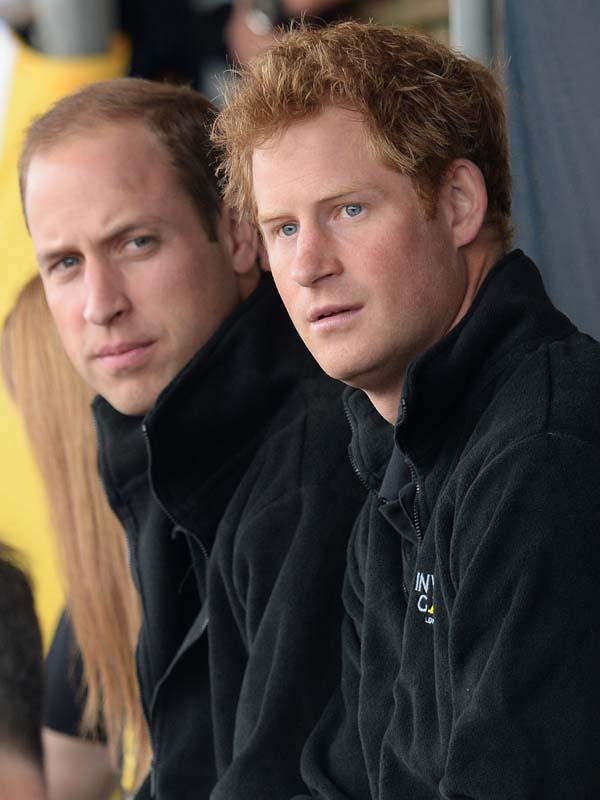 Article continues below advertisement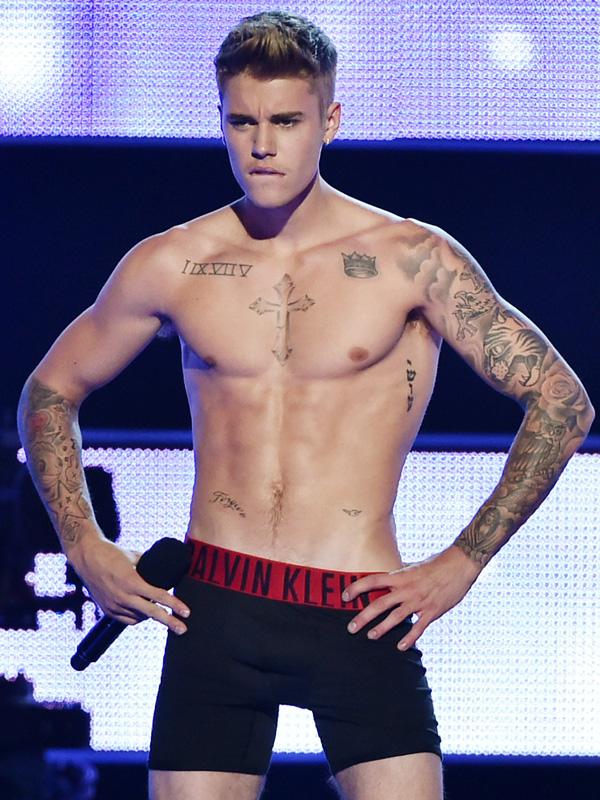 September 10: In case you missed it, Justin Bieber made a surprise appearance at last night's Fashion Rocks concert at Barclay's Center in Brooklyn. His shtick was that he went on stage with a hot model, then stripped down to his undies for no apparent reason. The Biebs got booed while he was up there, but we have just one question—why? Ok, maybe the whole thing wasn't necessary, but we gotta admit that the Biebs has got a great bod! As Taylor Swift would say, "haters gonna hate." You rock that shirtless look, Biebs. You killed it.
Article continues below advertisement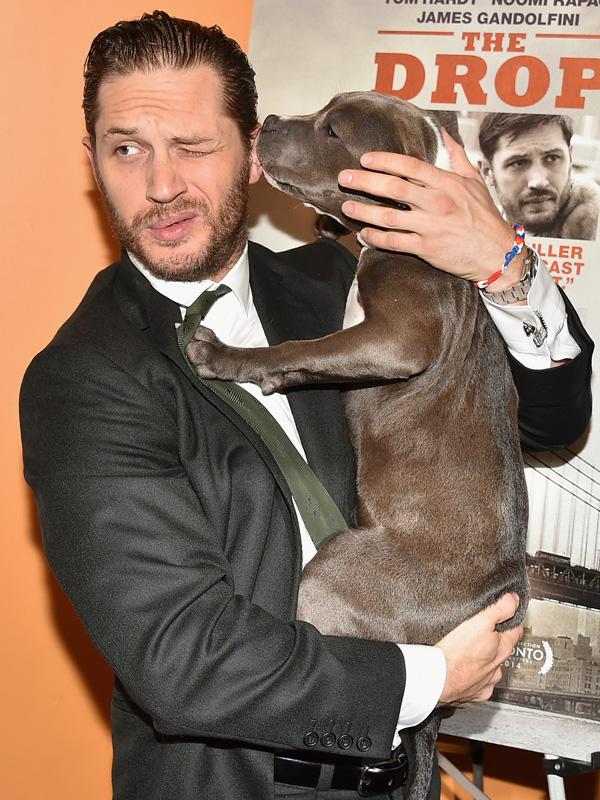 September 9: There's few combinations better than a hot dude + a puppy, so here you have it. Tom Hardy walked the carpet at the NYC premiere of his new crime drama, The Drop, and Zora the Dog was his date. Note to every good-looking guy in Hollywood: puppies make the best red carpet accessories ever and will basically guarantee you placement on the Hottie of the Day list. Just sayin…
Article continues below advertisement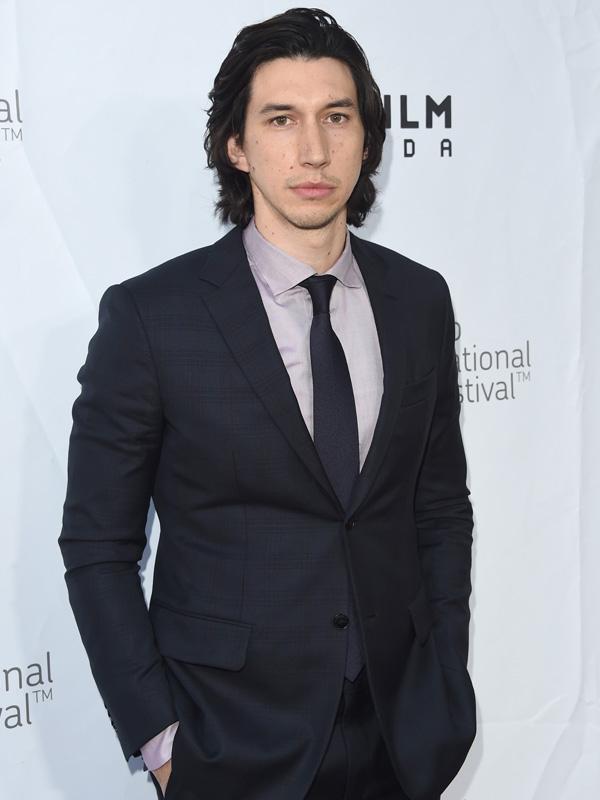 September 8: As the fashionistas spend their time in New York for New York Fashion Week, the serious actors and actresses are up in Canada for the Toronto International Film Festival. More and more movies premiere each night during the fest, including This Is Where I Leave You, based off the novel of the same name. Adam Driver was there to promote his film where he looked like like anything but Hannah Horvath's lazy bum boyfriend on Girls. Dude cleans up nice! This Is Where I Leave You, about a family as they sit shiva for the loss of their father, hits theaters in just two weeks.
Article continues below advertisement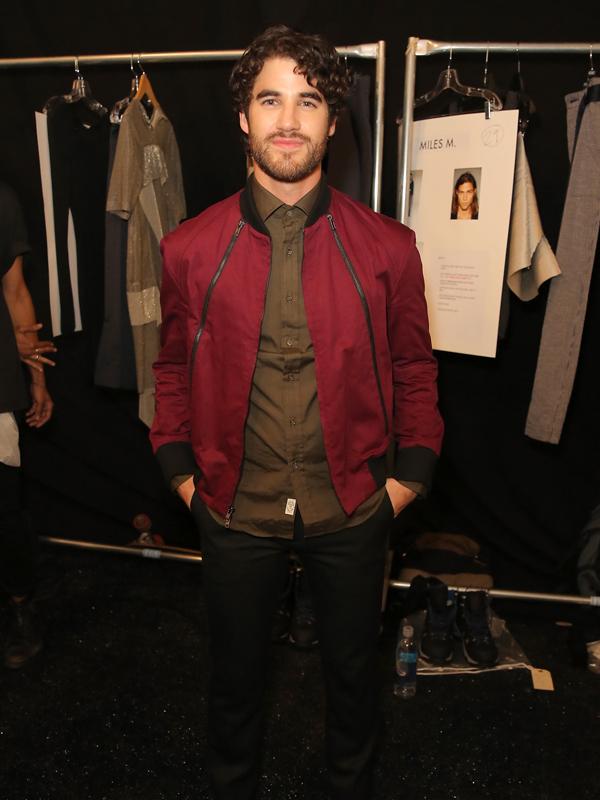 September 5: It's a good thing that New York Fashion Week exists. It's the best possible time for celebs who we haven't otherwise heard from in a while to make appearances! Darren Criss, who we haven't seen much of since Glee ended its season in May, is one of many famous dudes doing the #NYFW thing this season. Here he is lookin' stylish at the Richard Chai show. Thankfully, we still have six days of #NYFW left...
Article continues below advertisement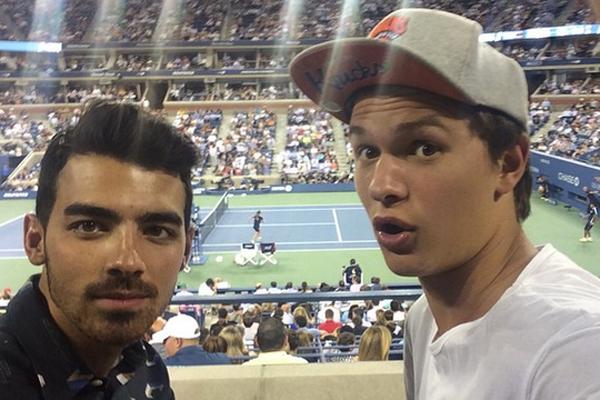 September 4: What could these two possibly be talking about? Joe Jonas and The Fault In Our Stars' Ansel Elgort hung out at the US Open yesterday where they laughed, snacked and posed for selfies. Sounds like the perfect kinda evening to us. Next time, can these guys get on the court for some doubles?
Article continues below advertisement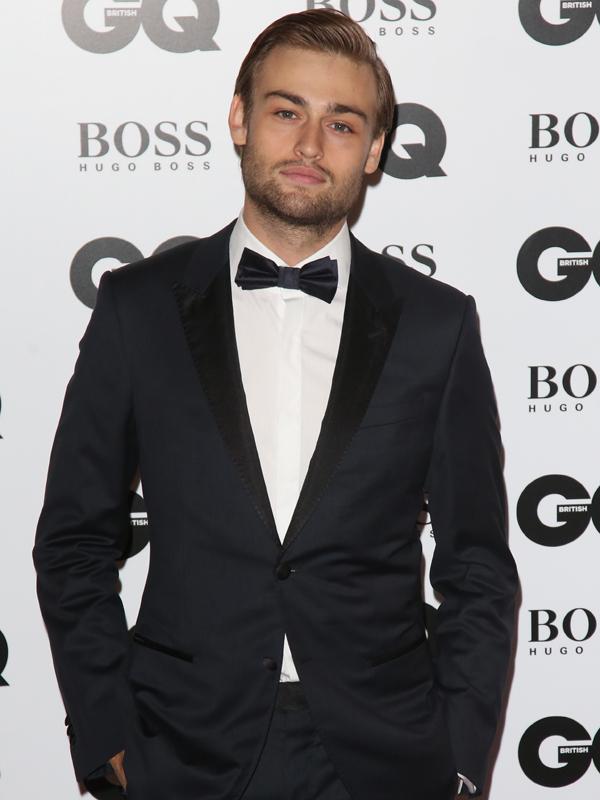 September 3: It was raining men at last night's GQ Men of the Year Awards in London and we didn't hate it. While all eyes were on Kim Kardashian and that cleavage-bearing dress, we'd like to divert your focus away from her boobs and onto Douglas Booth for a minute. Douglas nabbed the Hugo Boss Most Stylish Man award, probably because noone can quite rock a tux like he can, and today he gets OK!'s Hottie of the Day honor. So lucky! And so sexy. You'll see him next alongside Channing Tatum and Mila Kunis in Jupiter Ascending. Talk about a good-looking cast...
Article continues below advertisement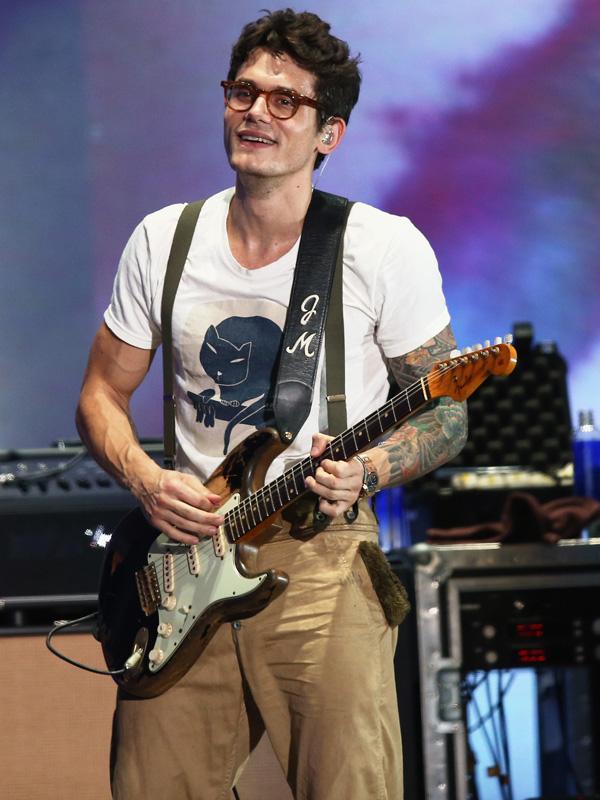 September 2: If summer has to end, it might as well wrap with a major festival featuring some of the hottest guys in music, right? John Mayer was one of the hottie musicians to perform a set at the annual fest, during which he showed off his new geek chic style. The glasses and suspenders are totally working, PS.
Article continues below advertisement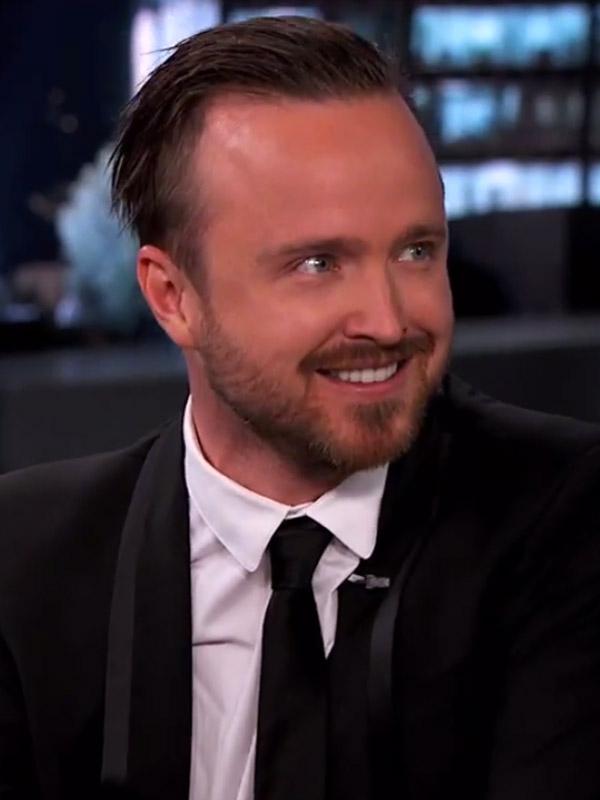 August 29: On Monday night, Aaron Paul won his third Emmy for the seventh and final season of Breaking Bad. We're going to miss him dearly now that the show has ended, but luckily there's stuff like Jimmy Kimmel Live to give us more Aaron just when we need it. He appeared on the show last night to discuss his Emmys night and more and was his usual, charming self. Can someoen get this guy a pilot for the '14-'15 TV season? We're so not over him yet.
Article continues below advertisement