NEWS
Prison Wives Club's LaQuisha & Kate Talk Standing By Their Incarcerated Men & Dealing With Criticism Exclusively With OK!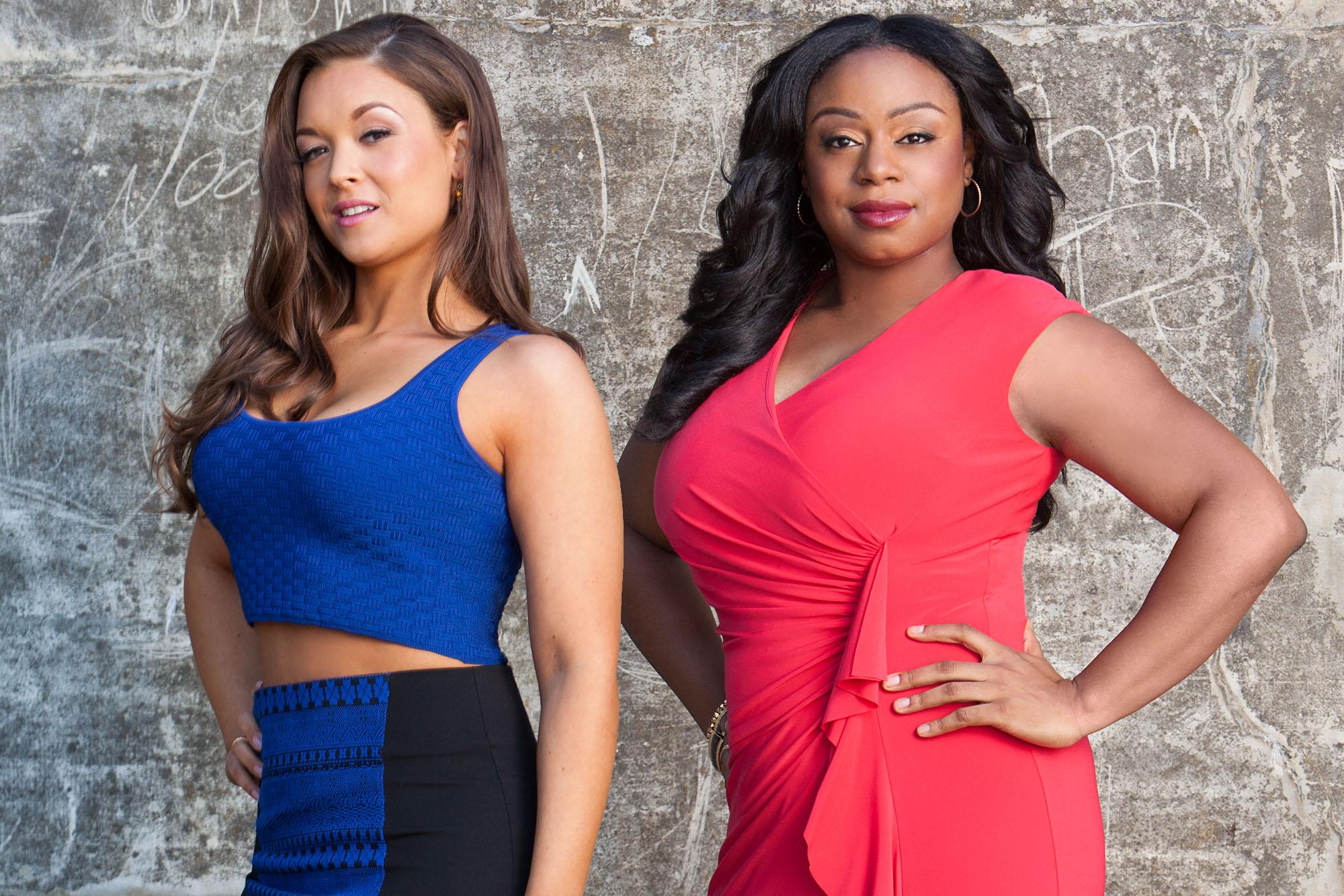 A new set of wives is hitting the small screen, but you won't witness glamorous lifestyles and weave-pulling catfights. Instead, you'll see just how far four women will go for love. And we mean far!
Lifetime's newest reality series Prison Wives Club follows the lives of LaQuisha, Kate, Ana and Jhemini as they maintain relationships with their incarcerated husbands through conjugal visits and Skype sessions. LaQuisha and Kate exclusively opened up to OK! to discuss why they are sticking by their men and how they're dealing with the criticism.
Article continues below advertisement
OKMagazine.com: Kate, your husband is currently serving a 10-year sentence while LaQuisha, your husband was sentenced to 60 years. How did you meet your husbands and why you are sticking by them?
Kate: I've known Carlo since high school. We reconnected later on in life and I've always known him to be just a really genuine person. I was with him when he made the big mistake that he made. We had been together for a few years already and we already had plans for marriage and a future. If I had gone and made a mistake at that point in our relationship I would have expected him to at least stand by me as a friend. There is just no way I could've abandoned him in this type of situation with the history going so far back.
LaQuisha: I fell in love with this man. There was something special when we met. I was 18 and he was 19. When we reconnected it was almost like we hadn't skipped a beat. I chose this knowing that it was going to be a huge sacrifice and if I could live with it I'm more than willing to be there for him no matter what. Till he is either paroled or he leaves that place in a box, whichever comes first, I'm going to ride it out with him.
Article continues below advertisement
OK! Exclusive: Prison Wives Club Cast Gives Teresa Guidice Advice On Prison Life & Living Without Joe Ahead Of Sentence
OKMagazine.com: LaQuisha you are the mastermind behind the Prison Wives Club. Why did you start the group and how has it helped the both of you?
LaQuisha: When I was first going into this life of going to visit someone in prison and being with someone I love in prison, I noticed there wasn't a lot of people I could relate to. In my head I'm like, 'hey, it would be kind of cool to actually be able to meet up with a group of ladies who are going through the same or similar situation and would be able to vent and talk to each other… and hopefully build and forge relationships so we could be a network of support to each other.'
OKMagazine.com: How do you deal with the criticism you may receive from friends, family and viewers?
Kate: The criticism has always been there. Now that we're out there for the world there's people online that feel like they can voice it. I already knew that that's what people were thinking and it's just something that you face being a prison wife. This is a technology era and everybody blogs and has their own opinion and I feel like they all have their right to it, as do I.
Article continues below advertisement
OKMagazine.com: Why should our readers watch the show?
LaQuisha: I think it will open their eyes to a whole other way of life. This is so taboo. So my thing is it's time to expose this because more people are living like this. I think it's good that we're out here and we're doing things and we can relate to somebody else. Just because they're locked up doesn't make them any less human, make them any less worthy of love and relationships because the moment we believe that nobody can be rehabilitated is the moment we lose faith in humanity all together.
Article continues below advertisement
Kate: We're not by any means trying to glorify this or say that we're proud of what our husbands did. What we are proud of is that we stand by the people that we love and it doesn't have to do with supporting their crime, it's about supporting them and knowing that everyone makes mistakes. People might judge the show, but I think if they watch they will see it's very different from what they first thought.