PHOTOS
Prison Wives Club Cast Gives Teresa Guidice Advice On Prison Life & Living Without Joe Ahead Of Sentence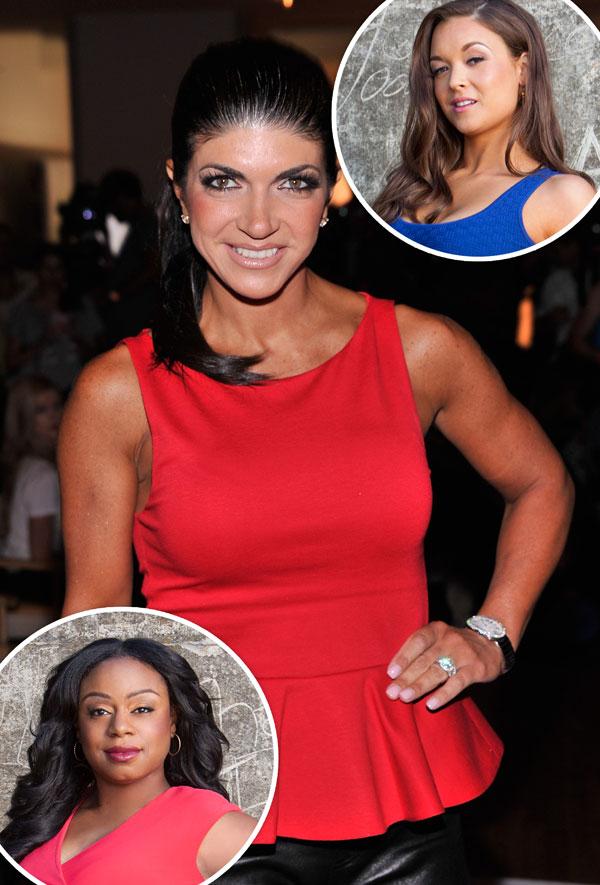 1804318701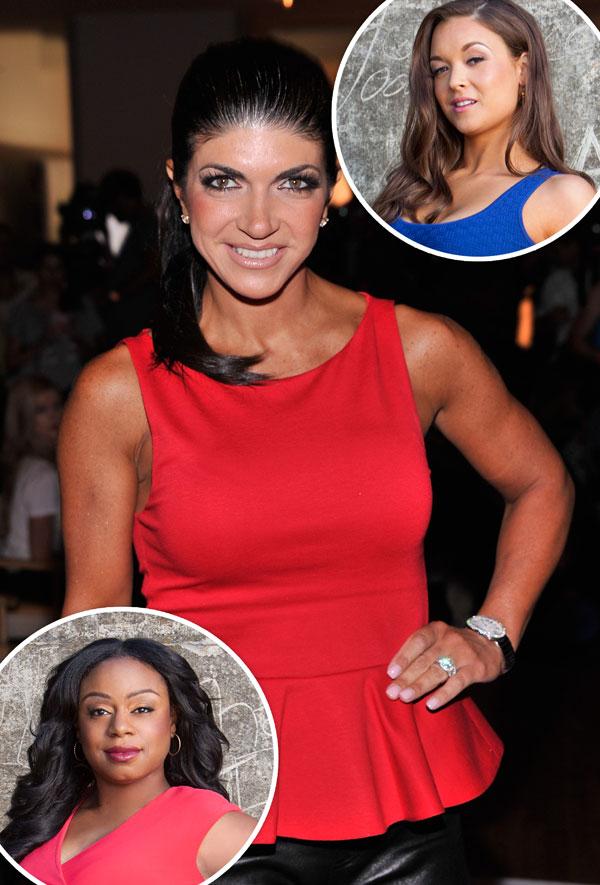 Teresa Giudice will go from living in luxury to residing behind bars in January, as she serves her 15-month sentence for tax fraud. As if that weren't bad enough, the Real Housewives of New Jersey star's husband Joe Giudice will serve 41 months in prison when she returns home.
Although Teresa has her costars to confide in, no one could fully understand what the Fabellini creator is going through – until now! From how to deal when Joe serves his sentence to tips on how she will make it in jail, Prison Wives Club stars LaQuisha and Kate exclusively open up to OK! to help the jail-bound reality star.
Article continues below advertisement
450768287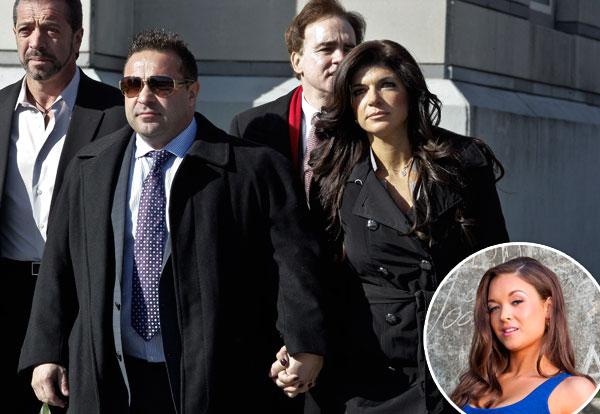 When OK! asked Kate — whose husband is currently three years into his 10-year sentence — for advice to give Teresa when her husband is behind bars, Kate said, "I think already Teresa has the right mind frame going into this because she is so dedicated to just making sure that her family is okay. As long as she keeps that same morale and stays dedicated to what she is doing she'll be able to pull through it."
1765095201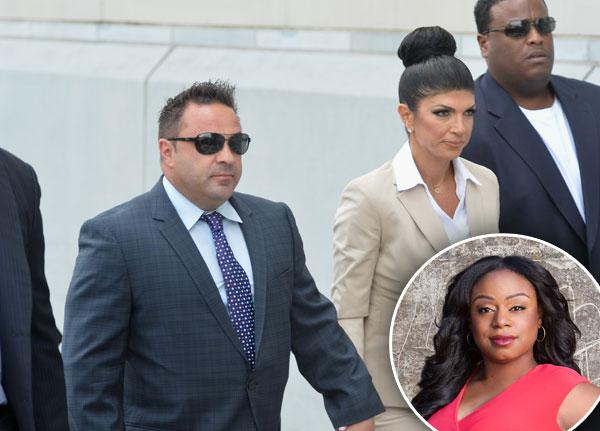 Supporting her husband as he serves a 60-year sentence, LaQuisha stresses the important of communication and strength. "Be that pillar of strength for her husband," LaQuisha told us. "Be there as a listening ear, be there physically in visitation, have constant communication. This is a serious life change for everybody involved."
Article continues below advertisement
161634733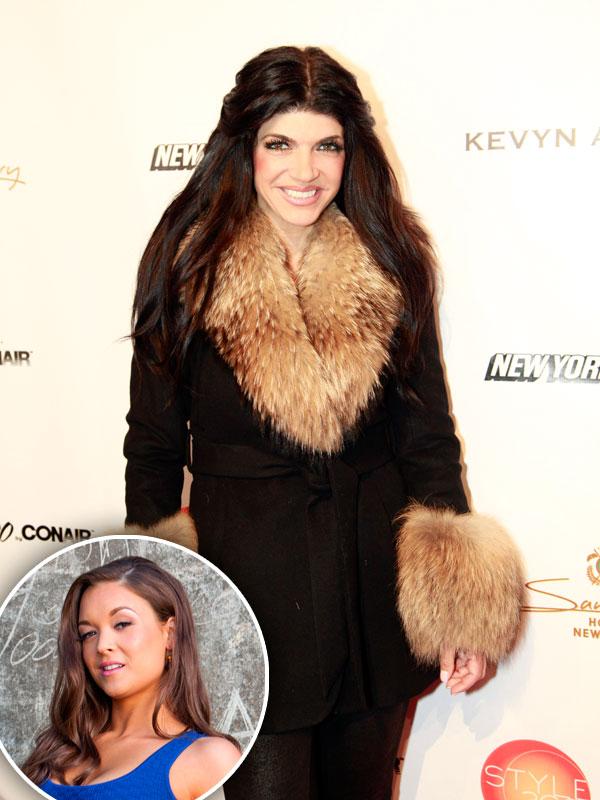 From always rocking designer threads to being glam 24/7, Teresa may want to opt for a casual appearance when visiting her husband. "Bring several changes of clothes for the first day she goes to see Joe because she's a beautiful woman and they're going to give her hell when she goes in to see him," Kate said. "They're not going to like her wardrobe."
Article continues below advertisement
1518405722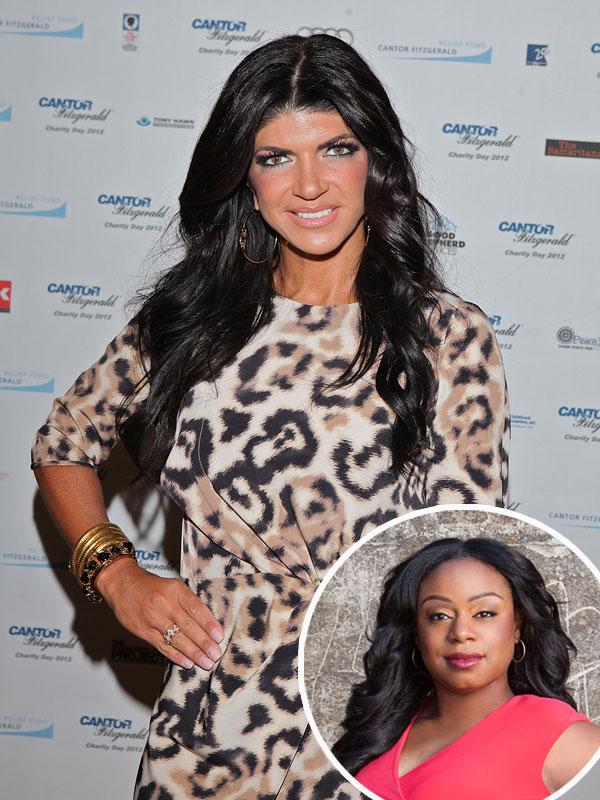 MORE ON:
The Real Housewives of New Jersey
Although LaQuisha has never been behind bars, she does have an idea of what Teresa could expect from hearing her husband's stories — and it sounds a lot like Orange Is The New Black! "Watch the company you keep while you're there," LaQuisha advised. "Don't engage too much in extra conversation and look out for your own personal safety. I'd be guarding my virginity because I hear there are some pretty scary females in prison. Women's prisons are probably one of the most vicious prisons period because women could be special. If I was in her position… do your time and get the hell out of there."
Article continues below advertisement
1528161701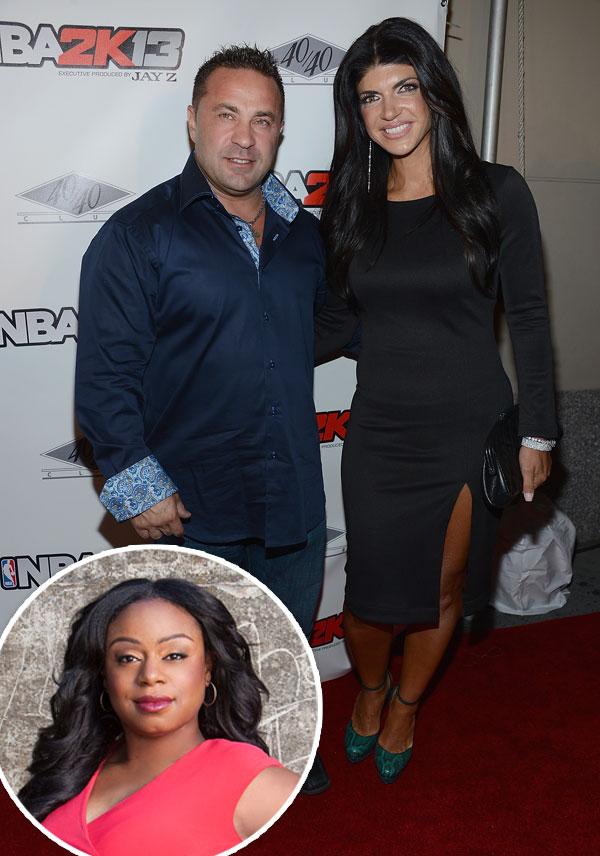 But before the Giudices head off to prison, they still have two months to spend together. LaQuisha encourages the couple to spend as much time together as possible. "Cherish the intimate moments, the small moments, do as much as you can with your kids and anything that you thought you guys wanted to do prior to this even happening make it happen, do it," LaQuisha said. "Build beautiful memories together."
Article continues below advertisement
98826860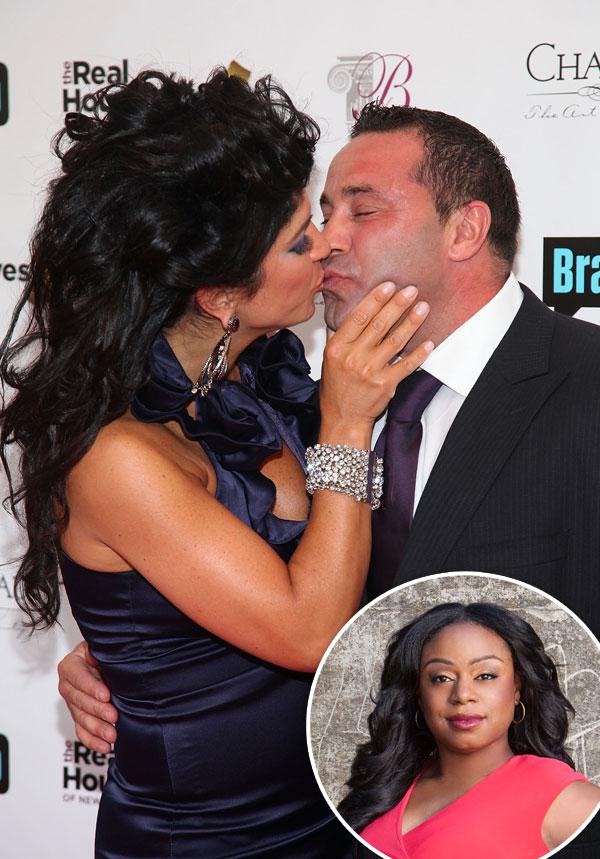 LaQuisha, who has yet to consummate her marriage to her husband Phillip, also urged the reality stars to "make as much love as possible!"
Article continues below advertisement
1653969631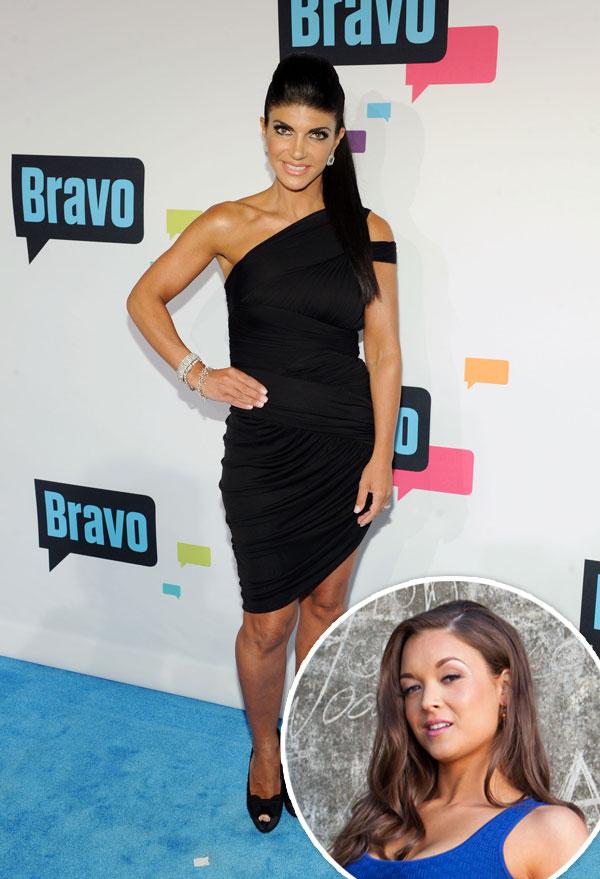 Regardless of the struggles Teresa and her family will be forced to face, Kate insists that it will get better. "I feel like there is always a positive in every negative. Things sometimes become a mess before they can get cleaned up… As long as Teresa knows that there is always going to be a better outcome after something very difficult she'll be fine."
Article continues below advertisement
pwc_07312014_rk_8683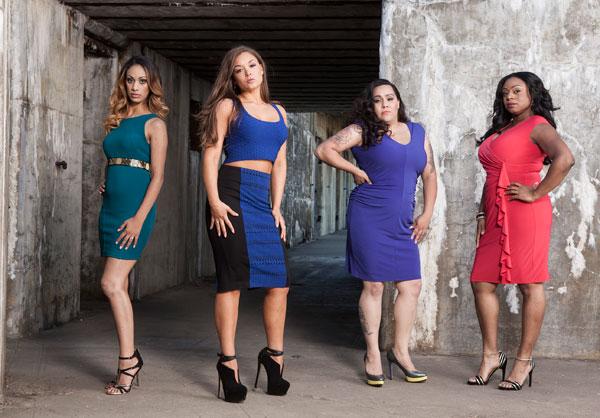 To hear more from the LaQuisha and Kate, and to learn how they cope as their husbands serve time behind bars, watch Prisons Wives Club on Tuesdays at 10/9c on Lifetime.