NEWS
The Queen Of Versailles Is Back! Building Begins Once Again On 'Biggest House' In U.S.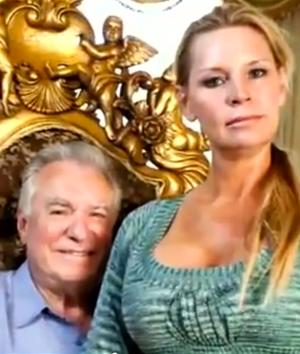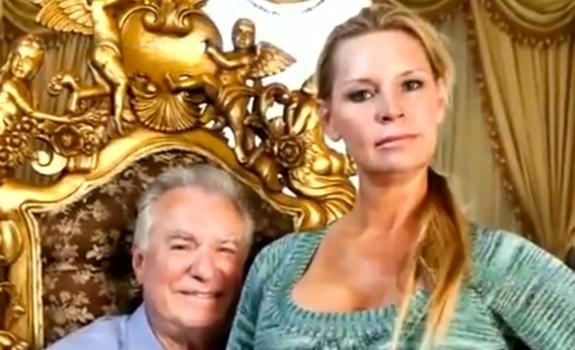 David and Jackie Siegel in their 90,000 square foot mega mansion in Orlando Florida in 2008
The Queen of Versailles was the must see documentary of 2012—and when it ended it looked as if the stars, David and Jackie Siegel were heading for financial ruin—but now they're back...and then some!
Like the proverbial phoenix rising from the ashes, the Siegels are clawing their way back to the top, and OKMagazine.com has the rundown on their riches to rags back to riches story!
Article continues below advertisement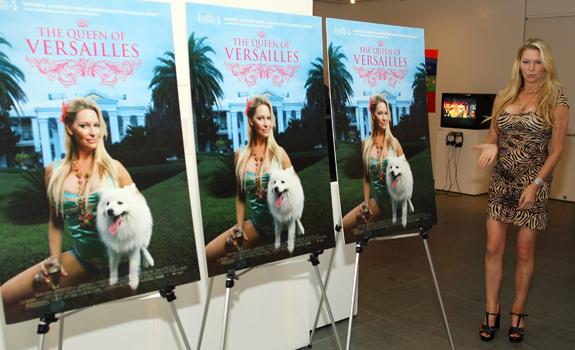 Jackie Siegel was one of the breakout stars of 2012 following the release of the smash hit documentary The Queen of Versailles
The critically acclaimed documentary followed the Siegels as they started work on building a mega-mansion in Orlando Florida—based on the French Palace of Versailles.
The 90,000 square foot abode was set to be the biggest single family home ever built in the U.S.—then the recession hit.
Halfway through construction Siegel's time-share business hit the skids, forcing the couple to abandon the ambitious project and place the unfinished property on the market for $75 million as they faced the possibility of bankruptcy.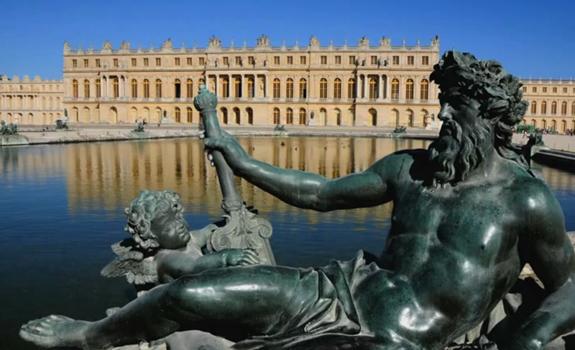 The original Palace of Versailles is located in a wealthy suburb of Paris, France— building on the first structure commenced in 1664
However, according to the New York Post, things are looking up for the Siegels once again, construction on the sprawling estate has commenced anew and Bravo will be airing the award winning documentary on April 29th.
Article continues below advertisement
The U.S.. Palace of Versailles 2.0 reflects the passing of time for the Siegels since the project initially broke ground in 2005—in place of playrooms for their eight children to run amok in, there are now "man caves" and yoga studios.
But, the original plan of nine kitchens—yes, NINE kitchens— thirty bedrooms, twenty-three bathrooms, three pools, two bowling alleys, a disco, roller rink, two tennis courts, three hot tubs, 30-car underground carport, expansive wine cellar, bomb shelter, two game rooms and two movie theaters still remains.
It takes a lot to fill 90,000 square feet!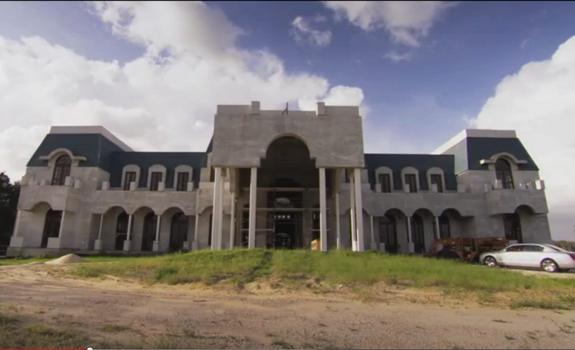 The Siegels' homage to Versailles spans 90,000 square feet and broke ground in 2005
When the lauded documentary, by Lauren Greenfield, aired last summer, it immediately sparked controversy—and a lawsuit—after the Siegels claimed they had been misrepresented.
It also sparked a bitter family battle between David Siegel, 78, and his son Richard, who featured prominently throughout the documentary, at one point taking cameras for a tour around his father's time share operation, Westgate Resorts—something David Siegel claimed in his lawsuit that his son did not have the authority to allow.
Article continues below advertisement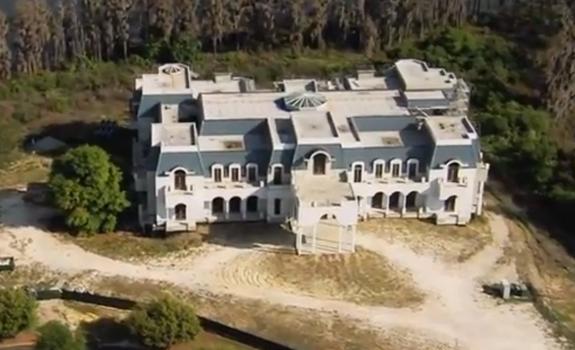 The property has thirty bedrooms, twenty-three bathrooms, nine kitchens, two bowling alleys, three swimming pools and two movie theaters
The judge threw the lawsuit out in January of this year, finding David Siegel's testimony to be "inconsistent and incredible and thus lacking weight."
"Considering David Siegel described his management style as dictatorial and one ruled with an iron fist," the Judge's ruling said, "it seems quite bizarre that for two years, without David Siegel's knowledge, the defendants would visit Westgate Resorts' locations and would film meetings with directors, vice presidents and customers and interview his son Richard, who had an accompanying office in Orlando."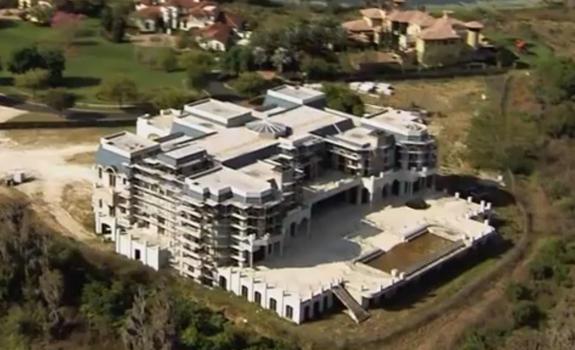 Construction on the mega-mansion was forced to stop in 2008 following the crash of the financial market
In addition to attempting to throw his son under the bus, Siegel also slammed Greenfield, claiming in a letter to her attorney that the documentary-maker "didn't hesitate to orchestrate unrealistic over-the-top scenes for entertainment purposes even when they vastly distorted day-to-day life. That's why what you call a documentary, I call a Real Housewives Of Orlando pilot."
Article continues below advertisement
"My complaint is not about our being Kardashian-ized through Lauren's voyeuristic lens," the real estate tycoon went on to complain. "It isn't even about a feature-length Reality TV show that portrays my family in scenes that, but for the cameras, would never have taken place. It's about being fair and accurate to the Company I built — Westgate Resorts — and the more than 5,000 dedicated employees who work for us."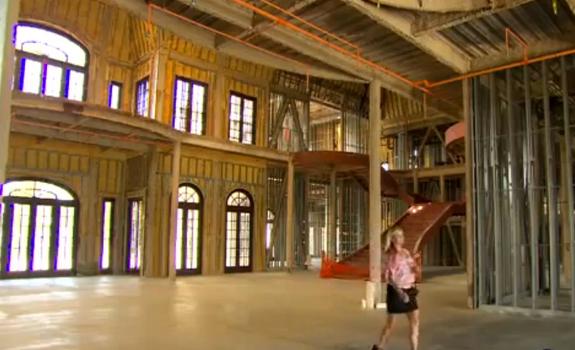 The main hall of the humongous property— which will be home to the Siegels, their eight kids and five dogs (one dead and taxidermied)
Ironically, Jackie, 48, has since gone public with her desire to become a reality star—and told TODAY show correspondent Janet Shamlian back in February that she would have no hesitation in doing the documentary all over again—although with one slight change!
"What I would do different if I had known so many millions of people would be seeing it… is I would have worn more makeup," the ex-pageant queen explained.
Article continues below advertisement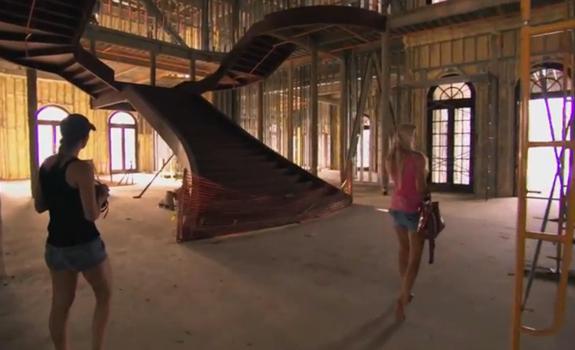 The home's mahogany doors and windows alone cost a whopping $4 million
And, when it comes to taking a stab at reality TV?
"I don't have time to watch a lot of TV but I probably need to start educating myself on the 'Housewives' and what's out there," Jackie says.
However, not surprisingly, some of her children are less enthusiastic about their new fame —when she shows up at school in their Bentley, her kids walk around the corner so their friends won't see her, according to the New York Post!