NEWS
The "R" List: Reality Bash 2010 Approaches!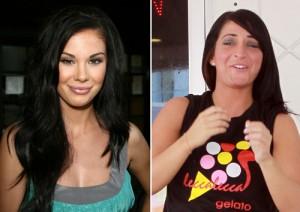 Follow The Apprentice alum Jenn Hoffman, reality star turned-reality reporter on her adventures in Hollywood. She'll dish on all the gossip, rumors, events, sightings and other craziness in the reality TV world. Forget the A-list — this is all about the R(eality)- list!
If you are reading this column I can assume one of two things:
1. You love and adore reality TV
2. You are one of my adorable yet creepy stalkers
Article continues below advertisement
OK! BLOG: THE "R" LIST — KARINA SMIRNOFF DISHES ON DWTS
If you fall into either category you will be happy to know about the latest live reality tv lunacy: Reality Bash 2010.
This event, which will take place at club Industry in L.A. on Nov. 9, is sort of a hybrid of a party, an awards show and a massive vanity project. Celebs from shows like American Idol, The Amazing Race, Big Brother, Survivor, The Real World, Rock of Love, Tool Academy, Playboy TV and more have already confirmed attendance. Basically, Reality Bash is like one big dysfunctional family reunion for reality stars. Watch out.
Things to Look For at Reality Bash
1. The Red Carpet: Jackpot! Just think of all the over inflated egos and tacky misguided fashion disasters that will be strutting their stuff while giving "interviews" to all the "media outlets" that are attending. Wait — I'll be there strutting my stuff, giving interviews and interviewing stars as a member of the media so I'm like a Tripe Train Wreck. Win.
OK! BLOG: THE "R" LIST — CELEBRITY APPRENTICE — ALL A BIG SET-UP?
Article continues below advertisement
2. Free Alcohol! Producers will no longer have to shove liquor down the throats of my fellow reality darlings because we can do it ourselves now. Sakiri Vodka and Terrero Sangria are hosting an open bar. I predict cat fights, nudity and several arrests. In other words it will be a typical Tuesday night for me.
3. Hook-ups: It's physically impossible for two reality stars to be in a room together for more than five minutes without hooking up. That's a scientific fact. So imagine what over 200 reality stars plus alcohol, in one room will do. I'm bringing pepper spray.
4. Network vs. Cable: It's always interesting to see how we uppity network stars react to our crazy cable counterparts. Numbers wise, cable shows like The Real World, The Hills, Real Housewives and Rock of Love receive only a fraction of the viewership that network shows like American Idol, Survivor, The Amazing Race or Apprentice do, yet somehow the cable personalities always seem to become bigger "stars." Most likely it's because cable networks takes bigger risks, putting more interesting (read: crazy) people on air. Networks play it safer with more relatable (read: boring) characters.
Article continues below advertisement
THE "R" LIST: NEW SHOWS ATTEMPT TO CASH IN ON ETHNIC THEMES
5. Family Ties: As a reality star, it's automatically assumed that anyone else who appeared on "your show" is considered family. This means that if you appeared on The Real World 10, you have an instant love/hate relationship with anyone else on every other season of The Real World. Just like with long lost relatives, you form an instantly weird (and largely inappropriate) bond with your reality TV family.
Reality Bash is the brainchild of former MTV star-turned-TV host-turned-still sometimes MTV star Mark Long.
Angelina Pivarnick from Jersey Shore and Jayde Nicole of The Hills are both rumored to be receiving awards at the event. Will Snooki and The Situation show up to support Angelina?
If you are a rabid reality fan and want to purchase tickets you can gain VIP access by going to www.therealitybash.com. Proceeds benefit the Space Coast Early Intervention Center.