NEWS
R-Pattz Captivates Twi-hards in Tokyo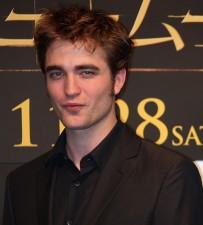 Hordes of screaming Twi-hards, mainly female, waited in line for hours to hear from their favorite heartthrob, Robert Pattinson, who was happy to answer audience questions, according to E! News. "Thank you all so much for coming," Rob told a crowd of frenzied fans in Tokyo, his latest stop on the much-anticipated New Moon publicity tour.
"It's always really surprising, whenever we go anywhere in the world, there seems to be so many people everywhere who are just as passionate... It's always just amazing to find that out."
Article continues below advertisement
R-Pattz still can't get used to all the fame!
New Moon director Chris Weitz also held a Q&A session and took pictures with fans.
Meanwhile, on the other side of the world in Mexico, Kristen Stewart and Taylor Lautner kept the New Moon festivities going for a second day, spending most of their time talking to press.
Sixteen days and counting until the saga continues!