NEWS
Rachael Ray Dispels Plastic Surgery Rumors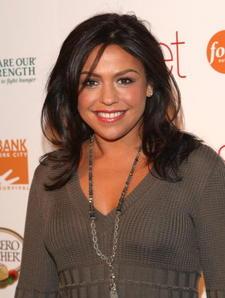 Though Hollywood has no shortage of its cosmetically enhanced stars, Rachael Ray assures the public she's not one of them.
The cook-turned-talk show host was recently rumored to have had a nip and tuck on her eyebrows, but all Rachael can do is laugh at the talk.
"Do you really think if somebody gave me a week off I would spend it under a knife and if I was going to cut something off," she tells Extra, "don't you think it'd be my butt and not my forehead?"
Article continues below advertisement
The plastic surgery rumor is only the latest in wicked whispers Rachael has had to endure. Since her 2005 wedding to lawyer John Cusimano, rumors have swirled they are on the outs. However, the 39-year-old doesn't let them get under her skin anymore.
"The first couple of times I got angry and then I got upset and now I just laugh. I mean, what else are you going to do?"
As for children, don't expect Rachael to join the baby brigade any time soon.
"I'm too tired," she admits. "I feel like I'm a bad mom to my dog… I have five jobs and I just don't think I could take on the biggest job of being a parent now."
For more on Rachael, tune in to Extra tonight!