NEWS
Rachael Ray Hosts Music Showcase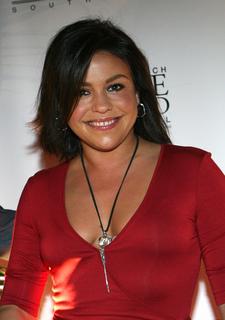 Rachael Ray, rock and roll talent scount? Yum-o! Ray played host to several bands during last week's South by Southwest music fest at her Feedback showcase. Among those who performed: punky band The Raveonettes, indie rockers The Stills and Ray's husband's rock band, The Cringe. Plus, Efren Ramirez from Napolean Dynamite showed off his DJ skills!
And of course, Ray cooked, and offered hungry indie rockers vegetarian macaroni and cheese and seven-layer sliders.
Article continues below advertisement
"I listen to jazz, my husband and I go to the opera a few times a year, we both love indie rock, go to a lot of indie rock shows. It's not surprising to me," she said. "I know that I'm more than just a cook. I think that's why people probably thought it was so weird but I married a man who has an indie-rock band, so how is it that weird when you really think about it?"