NEWS
Randy: Ellen Joining Idol Will Be a "Whole New World"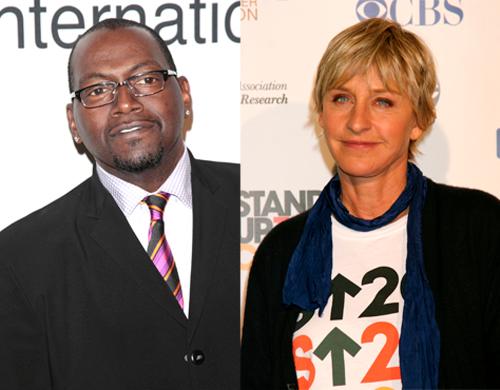 On the heels of the news that Ellen DeGeneres will be filling the fourth judge spot left empty on American Idol by Paula Abdul's exit, OK! caught up with Randy Jackson to hear what he thinks about his new castmate.
First of all, does Randy think Ellen will create conflict with prickly Simon Cowell?
"No. It's going to be funny," Randy told OK! at the launch of the Entertainment Industry Foundation's I Participate campaign and Cities of Service organization in NYC today. "It's a whole new edge. We're moving on. It's a whole new world!"
Article continues below advertisement
Randy seems firmly in Ellen's camp as he sings the funnywoman's praises.
"I think it's great. She's very funny," he said. "She's a friend of all of us. You know, listen -- we love her."
"I think she's going to bring the voice of the people," he adds. "She's not a music expert, but the people sitting at home — the show's really about them. Simon and I and Kara DioGuardi are all the music experts you need."
He also revealed that the decision has been in the works for awhile.
"We've been looking for someone to come in for quite some time. We had a bunch of guest judges doing the season nine auditions, which we just completed a couple weeks ago. We'd all talked about it a while ago."
As for Randy's immediate reaction when he heard the news of Ellen's arrival on the show, he was over the moon.
"Happy. Very happy," he dished. "I started laughing and I was like, 'Yo! Let's have a good time, what!' "