NEWS
Randy Jackson on 'Idol': "The Only Thing That's for Sure Is Ryan"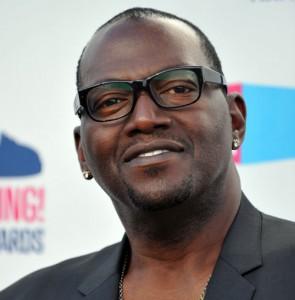 With American Idol rumors running rampant, the "dawg" himself, Randy Jackson, has opened up to E! News about the future of the judge's panel.
A quick recap of the current Idol drama: Ellen DeGeneres quits, leaving two open chairs — with Simon Cowell now gone — reportedly to be filled by Jennifer Lopez and Steven Tyler, who recently confirmed he was doing Idol. Kara DioGuardi is rumored to have been fired and Randy's position on the judging panel is also up in the air.
Article continues below advertisement
"If Jennifer Lopez is a judge I would be very happy," Randy said. "I love her."
Fox executives insisted on keeping Idol news under wraps today at the Television Critics press conference in Beverly Hills.
Fox head honchos Kevin Reilly and Peter Rice maintained today, "The only thing I can tell you with absolute certainty right now is that no one has signed a deal yet on either side of the camera to join American Idol next year that wasn't on it last year. There are no signed deals with anybody."
As far as all of the rumored new judges, Rice said: "Much of the information that has been written is accurate, and some of the information has been wildly inaccurate."
So it looks like the fate of Idol still remains in limbo. Someone sound the alarm when a decision is finally reached!