NEWS
Randy Jackson Talks 'American Idol'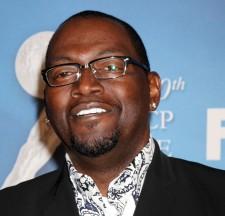 With many changes taking place on the new season of the hit show American Idol including Simon Cowell's decision to leave the judging table, Randy Jackson tells OK! that he has been looking at names to replace the infamously honest critic.
Although nothing has been decided yet, Randy reveals to OK! that Simon, "sent me some names the other day," while out celebrating the Grammys on Saturday at Clive Davis' annual soiree alongside Katy Perry, Rihanna, Fergie, Taylor Swift, and American Idol alum Jennifer Hudson.
Article continues below advertisement
CLICK HERE FOR ALL OF OK!'s AMERICAN IDOL NEWS!
But the group of judges seem to not be taking the matter so seriously.
"These people aren't alive. He's talking about Winston Churchill. Crazy," Randy explains of Simon's suggestions for his own replacement.
Simon's joking aside, Jamie Foxx has been rumored to possibly be filling the bad cop's shoes, although nothing is official yet.
"I loved the element of the good cop, bad cop and Simon was an amazing bad cop. It's a show. Jamie ain't a bad cop. He can be a great bad cop as an actor, but Simon was a bad cop for real," Busta Rhymes speaks highly of his buddy to reporters while mingling at Jamie's "Blame It" Party on Friday in Beverly Hills.
Even fellow guest Stacey Kiebler thinks Jamie may make a good judge since, "He would be just as equally honest as Simon, but he has got it all and he sings. He would be a fantastic judge I think," as she reveals to OK!.
And with talk show host Ellen DeGeneres preparing to make her first appearance on the show after auditions commence, the whole dynamic is set to change even though Randy says everything has been, "really chill," on set.