NEWS
'Real Housewife' Brandi Glanville Stirs the Pot on Twitter With Giuliana Rancic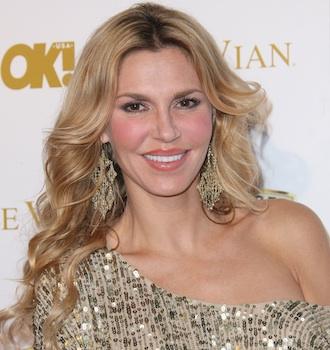 Article continues below advertisement
Well, according to GossipCop, it seems that Brandi heard about the comment which prompted her to reportedly Tweet, "It's sad cuz I've been rooting 4her through illness. Hopefully her man doesn't leave her & give her surrogate baby to a bonus mom."
OK! NEWS: BRANDI GLANVILLE HOOKED UP WITH GERARD BUTLER — "WE HAD A WEEK OF FUN TOGETHER"
Ouch! Pretty harsh, right?
Apparently Brandi has deleted that alleged Tweet, but followed up with a few others as it related to the topic. She reportedly wrote, "What I said was honest not mean.once you become a mother u really see things differently when it comes to cheating."
Brandi also Tweeted, "Trust me I did all I could for that man. This woman doesn't know me from adam so whatev!"
What do you think about this — Team Giuliana or Team Brandi? Sound off below!