NEWS
'Real Housewives of Miami' Star Lisa Hochstein Granted Permission To TearDown Mansion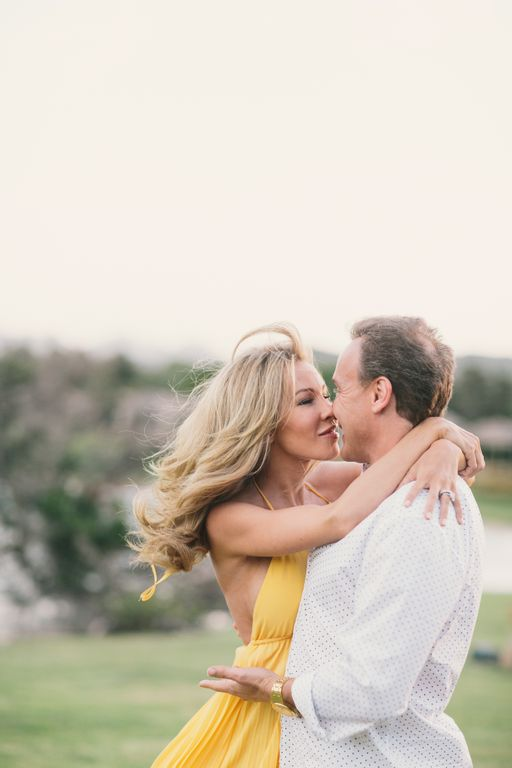 Just think of it as The House Built By Boobs: Part Deux.
Lisa Hochstein and her plastic surgeon hubby Lenny have finally received permission from the City of Miami and the Designer Review Board to tear down the multi-million dollar mansion they purchased on the South Florida city's uber-exclusive Star Island. In February the Miami Housewife chatted with OK! exclusively about the couple's ongoing battle with historical preservationists over whether or not the structure should come down.
Article continues below advertisement
OK! News: Lisa Hochstein Speaks Out On Dispute Over Star Island Home
"It is absolutely unlivable," said Lisa of the current state of the home, which was purchased for $7.6 million in a foreclosure auction. "The plumbing, the air conditioning—it doesn't work. The systems don't work. They're trying to say, Oh, this house can be saved for this low amount of money, a low cost, and that's absolutely incorrect. They're just trying to say whatever they can to try to make their silly point that doesn't make any sense. The house has old, cloth wiring. It's not functional. It's not something we want to live in and they shouldn't have any right to tell us what to do."
OK! News: Brandi Glanville Fires Her Nanny—Find Out Why!
Unfortunately, the Miami Design Preservation League (MDPL) isn't quite ready to throw in the towel on their fight to keep the home in tact as is. They've already implied they will take the case to circuit court.
"We have the right to go forward to the courts and challenge this decision," says Kent Harrison Robbins, attorney for the MDPL.
You can find the Hochstein's dream home plans here.
Do you think Lisa and Lenny should be allowed to tear down the home they purchased despite pressures from preservationists? Tell us in the comments below or tweet @OKMagazine.