NEWS
'Real Housewives of New Jersey' Star Jacqueline Laurita Named in $8 Million Lawsuit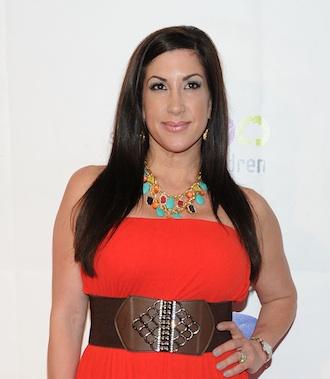 Don't look now but another Real Housewife is in hot water! Jacqueline Laurita from The Real Housewives of New Jersey was named in a nearly $8 million lawsuit along with her husband!
The lawsuit is against their clothing company, Signature Apparel. According to court documents, Chris Laurita and his brother improperly used funds and assets from the company to live the glam life in the name of $7.804,227. Baby got bank!
MORE ON:
Jacqueline Laurita
Article continues below advertisement
As reported by RadarOnline, the complaint reads, "The Laurita brothers soon drained the Company of all of its funds and assets in order to support their families' increasingly opulent lifestyle of private jets, limousines, extravagant parties, premium automobiles, designer clothing, ostentatious home furnishings and lavish vacations." That's not all since their business venture was pretty successful and they earned more than $250 million between 2005 and 2009! Low and behold, in 2009 the company filed for bankruptcy and it was revealed at least $284,793 was spent on airfare for their family, at least $145,894 for private airplane rentals, and more. So, where does Jacqueline fit into all of this? Apparently they were aware of the wrongful conduct and how funds were used toward the family's luxurious lifestyle instead of pouring it back into the clothing business. In mid-March, however, Jacqueline and her husband filed an amended answer to the complaint and basically the reality star indicated she "lacks knowledge or information sufficient to form a belief as to the truth of the allegations of the First Amended Complaint." Chris denied almost all of the 155 allegations in the claim and wants the complaint to be dismissed "because of a failure to state facts sufficient to constitute a cause of action and a failure to state a claim upon which relief may be granted." Stay tuned because the case is still pending...to be continued...