NEWS
'Real Housewives of NJ' Star Caroline Manzo Hasn't Spoken to Teresa Giudice in One Year?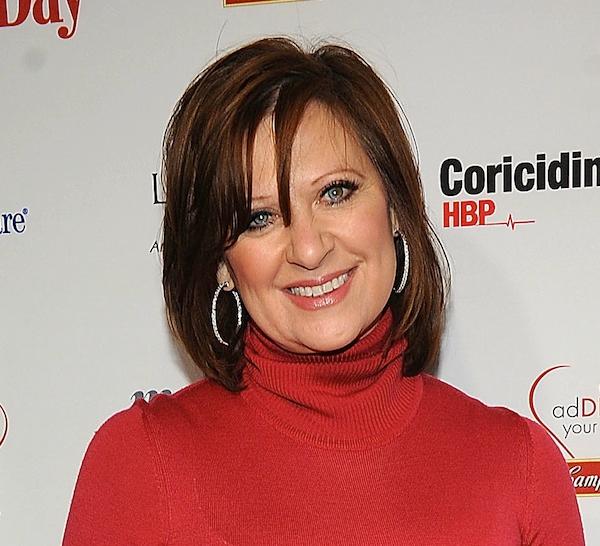 Apparently last night's episode of The Real Housewives of New Jersey struck such a nerve with one of its stars, Caroline Manzo, that she watched it six times!
OK! GALLERY: THE REAL HOUSEWIVES OF NJ JOIN MY BIG GAY ITALIAN WEDDING CAST!
One report indicated she hasn't spoken to one particular co-star in an entire year! Caroline explained, "The only thing positive about it was I finally said what I needed to say and I'm done. And that was a year ago. And I have not seen or spoken to Teresa since the reunion last year, with the exception of the Bravo commercial – I was in the same room with her. My last words to Teresa Giudice were at the reunion last year. And can I tell you, it's been a wonderful year."
Article continues below advertisement
OK! GALLERY: REAL HOUSEWIVES SPARKLE AT BRAVO UPFRONT IN NYC
In fact, she avoided conflict pretty well on the trip to Napa, but she managed to get embroiled during last night's episode. She added, "I had to get involved, because Teresa looked directly at me and asked me a question. And I had no intention of saying a word, not a word, because I was exhausted. You can see in my face that I just wanted the trip to end."
Pointing out again that she was exhausted from the trip, she simply had to answer. "If you're going to be so brave as to ask me a direct question and knowing what the answer is going to be, I'm going to give it to you. And that's what happened."
Then Caroline blogged, "It's been a year since we were in Napa, and I've managed to put the season behind me. Life has been drama and nonsense free, and I like it this way."