NEWS
OK! Exclusive: Real Housewives Of Potomac Star Robyn Dixon Is Living With Her Ex-Husband – Are They Back Together?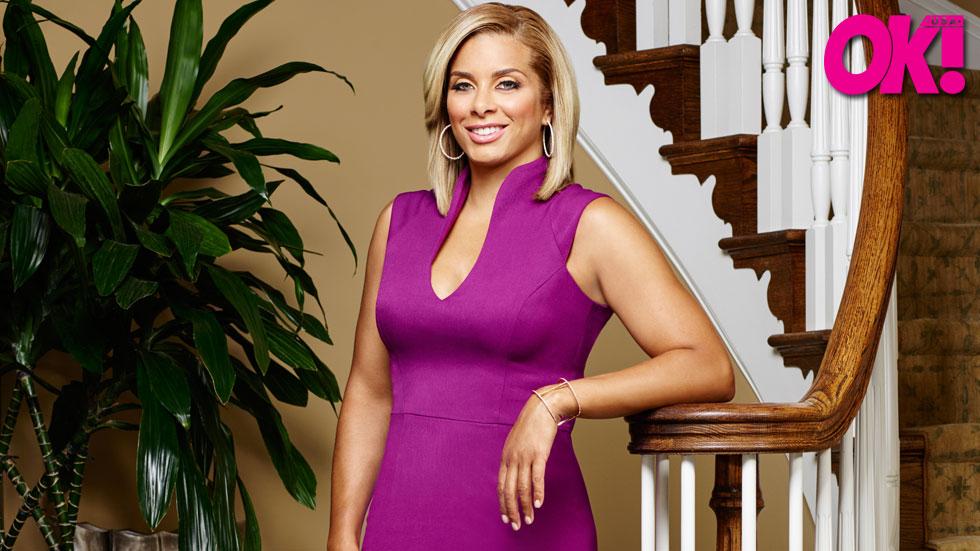 The Real Housewives of Potomac has yet to air, but cast member Robyn Dixon is kicking off the drama by living with her ex-husband!
The new series' star exclusively revealed to OKMagazine.com how she moved in with her ex-husband Juan Dixon, 37, after divorcing in 2012.
"We got divorced because we weren't in a good place in our relationship and there was kind of some infidelity and we weren't really in tune and connected," Dixon, 36, revealed of why she divorced the former NBA player. "Something had to change, and unfortunately it was drastic."
Article continues below advertisement
But they couldn't stay away from each other for long, as they moved in together again years after their divorce.
"We weren't living together when we got divorced," she explained. "He kind of moved in about two years after we got divorced."
Love clearly conquers all, as the reconciliation came after they couldn't shake their feelings for one another.
PHOTOS: Rehab, Fake Illnesses, And Divorce! The Biggest Housewives Scandals Of 2015
"Juan and I have a very long history and we will always be family and connected and always have a genuine love for one another," she said. "Around that time, it was almost like maybe light bulbs go off and you kind of realize that certain things you need to change. It kind of happened, we realized there was a much bigger picture out there for our family and us.
"The best way at that time to live life was to congregate together and be supportive of each other," Dixon added. "We are each other's best friend and supporter — and the best way to get through some the things we were going through was together."
MORE ON:
The Real Housewives of Potomac
Article continues below advertisement
Although they are still exploring whether or not to get back together officially, the longtime loves act like a married couple.
"We sleep in the same bed," the reality star revealed. "If you didn't know, if I didn't tell you, you would assume we are married just because we function as a couple kind of as we have always known each other."
PHOTOS: 'Don't Be All Uncool!' The 10 Most Epic Catchphrases Of Real Housewives
Despite their rekindled relationship, remarrying isn't in their future just yet.
"The romantic part we're trying to figure out," she explained. "We're going to have to make a decision at one point if we are going to stick together, really focus on the romantic part or is it we continue to be each other's best supporter, but move on and go separate ways romantically. We're kind of still in that grey area."
"Ideally, it would be great," she said. "But it's not that simple."
The Real Housewives of Potomac premieres on Bravo Jan. 17 at 9 PM ET.
Reporting by Lindsey DiMattina.