NEWS
Red Carpet Confidential: 3 Must-Read Style Tips from Lily Collins (Straight from Paris Fashion Week!)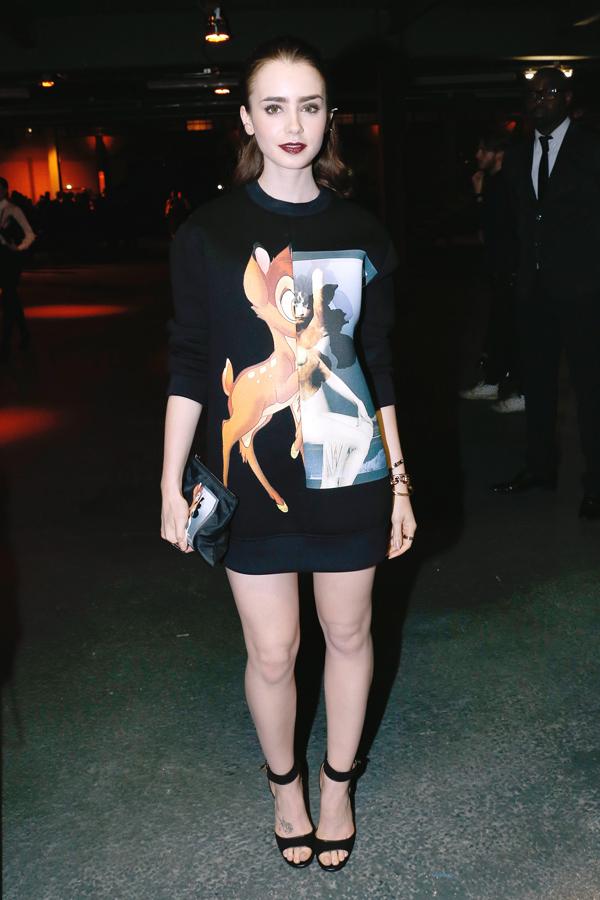 Lily Collins is having the time of her life during Paris Fashion Week, where she pals around with Kim Kardashian, Kanye West and Ciara in the front row during the Givenchy fashion show held this week.
For the British actress, 24, style runs deep. When she promoted her action-adventure drama The Mortal Instruments: City of Bones with red carpet premieres around the world, she looked fashion-forward at every turn. So Lily is giving us her own tips for looking chic!
Article continues below advertisement
1.  Wear clothes, don't let them wear you.
"I think it's so important to feel confident in what you wear because it's the first thing people notice about you," she tells me. "As long as you feel beautiful in what you're wearing and you own the look, then you can't be faulted for trying something new."
OK! Exclusive: What Are The Hottest Shoes from Paris Fashion Week?
2.  Don't overthink your outfit.
"I think an effortlessness is so chic and when something appears too planned, it looks forced. Making something your own is so important and sometimes the most minimalist approach to a look is the way to go. You don't always have to be dressed head-to-toe in every trend of the moment."
3.  Pick colors and shapes to compliment your skin tone and body, not just what's in style at the time.
"Having changed my hair color a few times now, I've learned that not every color works with my pale skin," she says. "It's all about making sure colors compliment you and don't overpower. The same goes for your body shape. Something may look amazing on the hanger, but if it doesn't fit properly on your body, then you'll end up feeling self-conscious and not your best."