STYLE
Shoeology With Eveyln Lozada: The Hottest Shoes From Paris Fashion Week!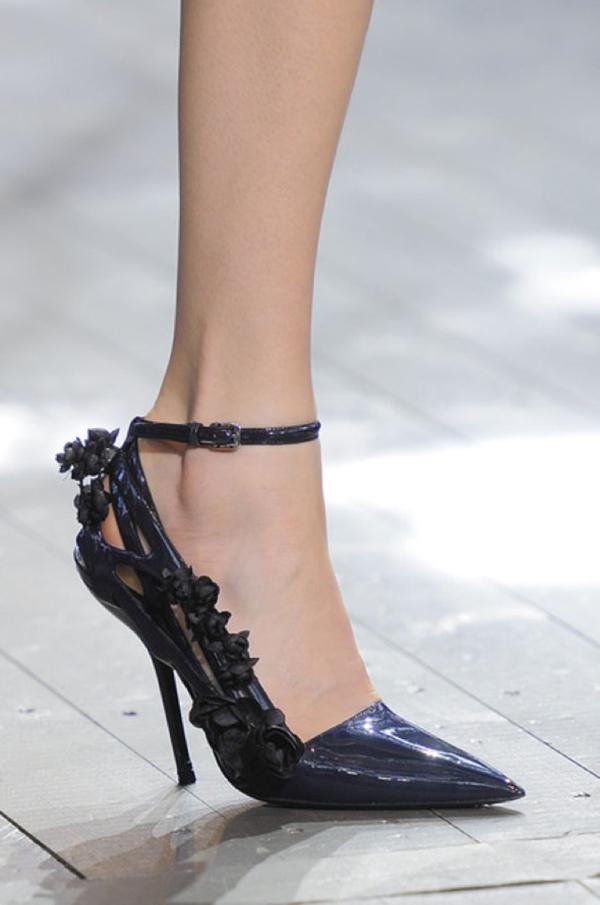 Get ready to talk shoes! Basketball Wives star Evelyn Lozada is OK!'s fashion contributor and she'll be answering all your burning stiletto, wedge, and sandal q's every week, as well as give inside glimpses into her own amazing collection. This week's edition is all about amazing shoes from PFW—check out the ones Ev is loving below.
Bonjour, it's Paris Fashion Week and I've already spotted the hottest shoes on the runways! Dior, Marant, Lanvin and Gaultier had the most amazing styles and I can totally see them in my closet very soon!
Article continues below advertisement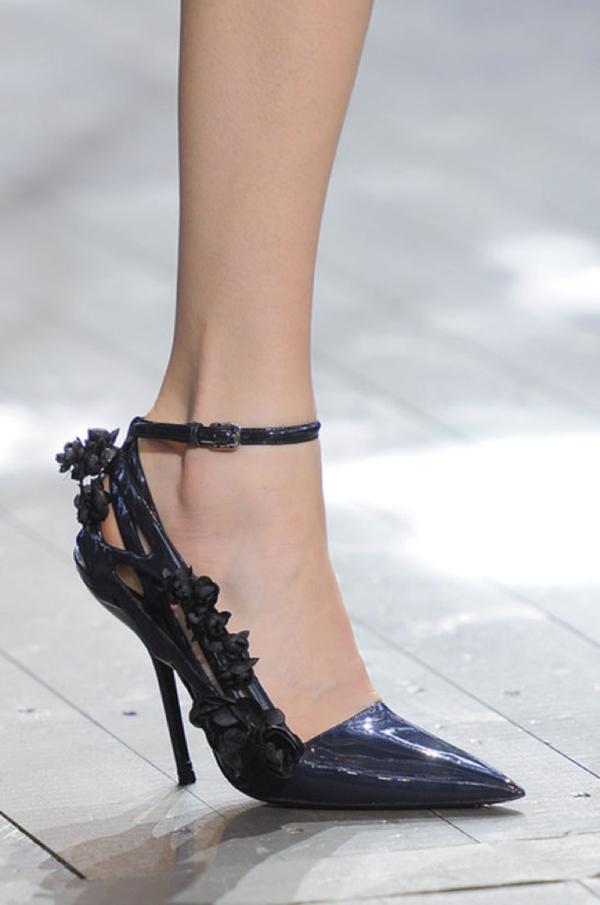 The Dior show was amazing with a majestic background and long strands of flowers hanging from the ceiling in different colors, which reminded me of an outdoor greenhouse. Their collection of must-have pointy pumps in different colors is so lady-like and enough to make any shoe fanatic go wild. The sharper toe point on these Christian Dior's are extraordinary and the detail is incredible.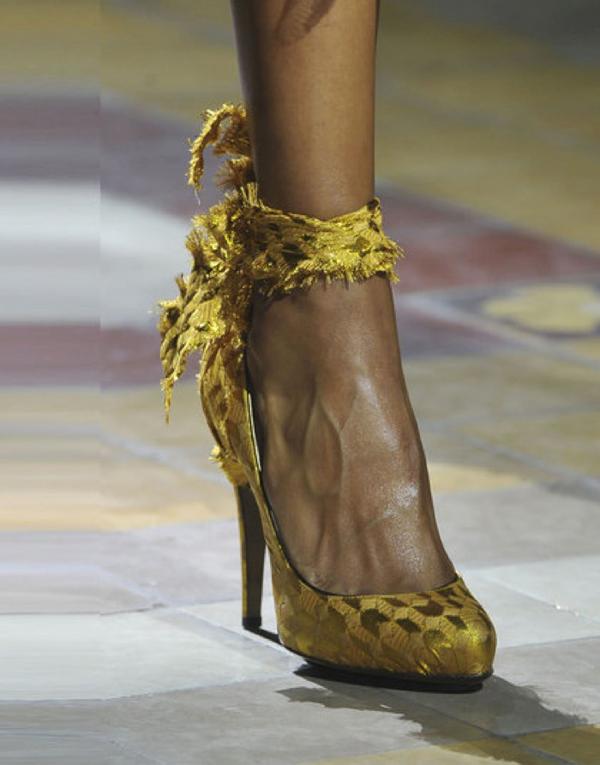 Lanvin had a very beautiful show and the shoes that caught my attention were gold and instead of straps, they have ribbons that you tie into a bow. Very cute and dainty and they come in various colors—love it!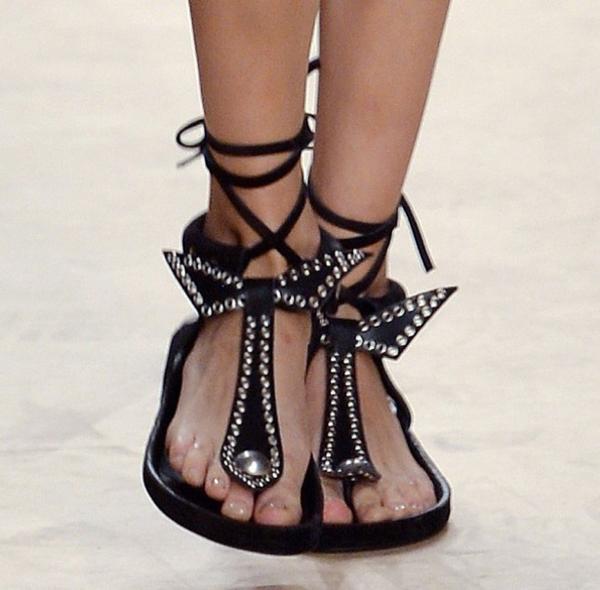 Let me tell you, I'm an Isabel Marant fanatic! Their wedge sneakers are EPIC and they hit the mark again with a flat Birkenstock-like sandal that is suede and has ankle straps going up the leg. Can you say FAB?! She also debuted a new cut-out bootie that I'm going to get my hands on. Marant totally gave me chills! I'm about to turn into a rocker chick with this collection!
Article continues below advertisement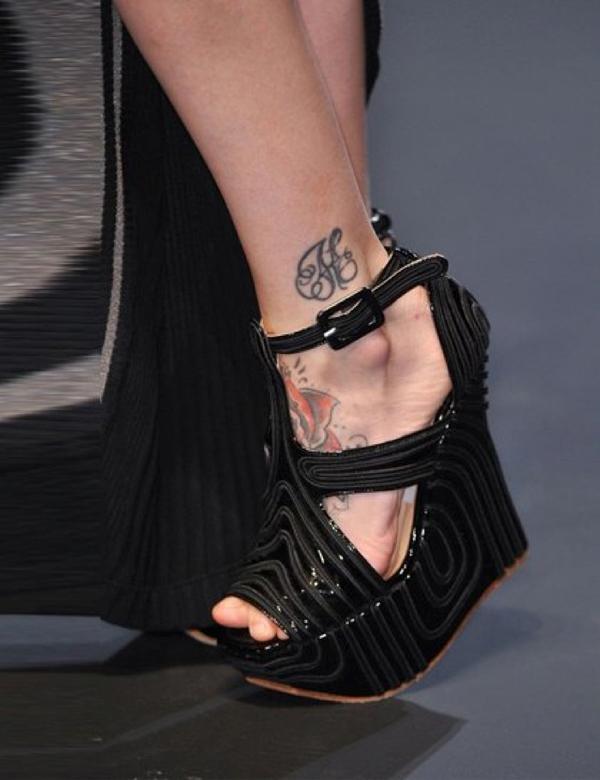 I also got rocker vibes from this Gaultier wedge! The Jean Paul Gaultier Spring 2014 runway show was full of high energy, because he actually turned the runway into a dance floor! He wanted everyone to dance with the stars, which sidebar, is a show I would love to be on…I would kill it…I think. LOL
Evelyn's Favorite Vacation Shoes
Which shoes are your fave from Paris Fashion Week?! Tweet us @OKMagazine and @EvelynLozada and leave a comment below.