NEWS
Red Carpet Confidential: 80's Pop Star Tiffany Gives Advice to Bieber, Miley, Amanda Bynes and More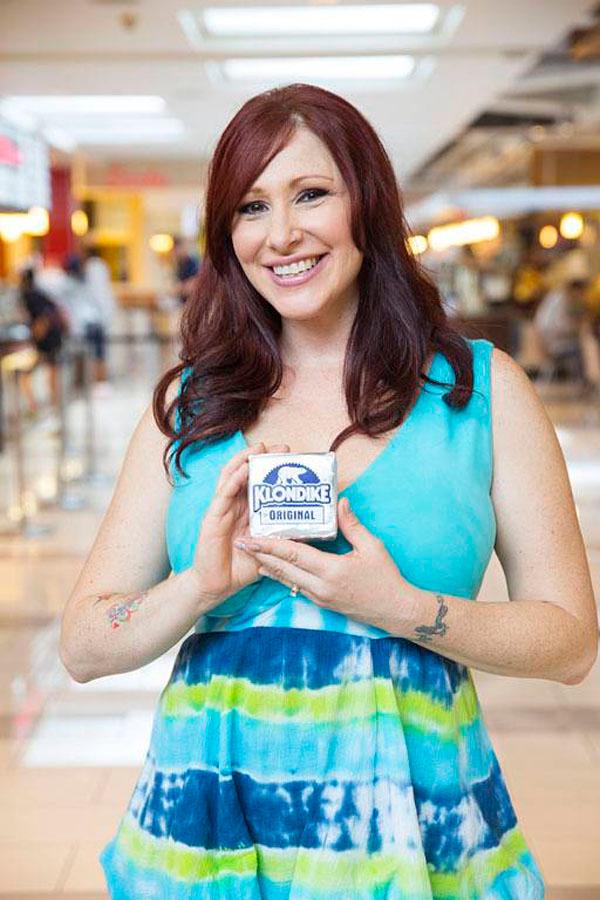 Singer Tiffany takes to the mall to pay homage to her 80's beginnings performing I Think We're Alone Now during the Klondike Celebrity Challenge.
This time, however, the reception is much different, much like being a star today has changed with the advent of the Internet and YouTube.
OK! Exclusive: Demi Lovato Opens Up About Her Mental Illness
When asked for advice for transitioning teen idols like Justin Bieber and Miley Cyrus, she reflects on what Cyndi Lauper told her at age 15.
Article continues below advertisement
"Cyndi said, 'The most important thing is to enjoy the people around you and your career," the singer/actress/designer/clothing boutique owner, 41, tells me Tuesday. "'Make sure you're having a good time, take it seriously, work hard, and be who you really are.'"
She continues, "Every song I recorded, I made sure that I liked it, and every performance I tried to be in the moment, and do my best. It gets hard as you're traveling around, performance after performance. Every fan deserves attention and the best of what you can give."
Although Justin's recent antics have gotten him into trouble, this married mom believes that if she and other teen stars of her generation had behaved like Miley Cyrus or Selena Gomez, it would have been curtains for their careers.
OK! Exclusive; Joey McIntyre on Modern Day NKOTB
"It was different," she says. "For myself, New Kids On The Block, Debbie Gibson and Martika, we were some of the first teen pop stars, and it was pressed upon us to take it seriously. There were young girls looking up to me. When you had moms taking them to your shows, you had to have approval from their parents, so you couldn't go off and do crazy things. That would ruin your career."
Article continues below advertisement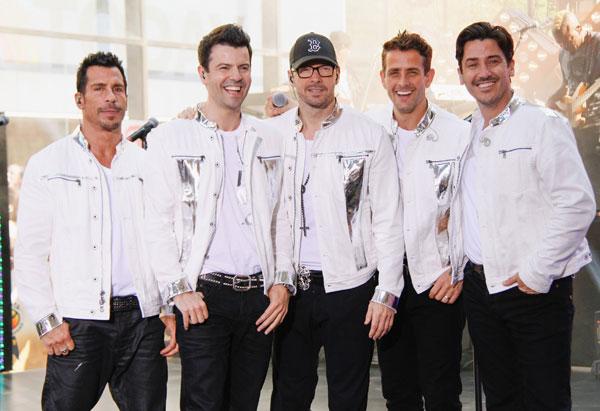 MORE ON:
Red Carpet Confidential
She continues, "I know Deborah and NKOTB, and we were doing what we loved to do. It was bigger than we ever expected, so we were grateful and thankful for our fans, that people loved our music, and we had the opportunity to tour the world."
Still, she sees guys like Justin get away with more bad behavior than girls.
"Guys have more leeway because they can get a crazier, and we go 'oh, it's guys.' laughs That double standard is still there. You can be more outrageous, and people aren't shocked. The norm is that we totally accept that without question from the guys. laughs"
Still, today's stars have it easier.
Photos: The Best Songs To Sing Alone In Your Car
"Trying to grow into an adult under the public eye, and be one of the first to make that transition, was a rocky road," she says. "We made that easier for younger celebrities to come into adulthood, and experiment.
She continues, "Some have made the transition better than others, but it is more accepted now for teenage artists to turn into adulthood and be more sexy or daring laughs, where it would have completely shut our careers down. We had to think about what we were doing at every moment."