NEWS
Red Carpet Confidential: Beyoncé Tops Kfir's List of Seven Singers With Sensational Style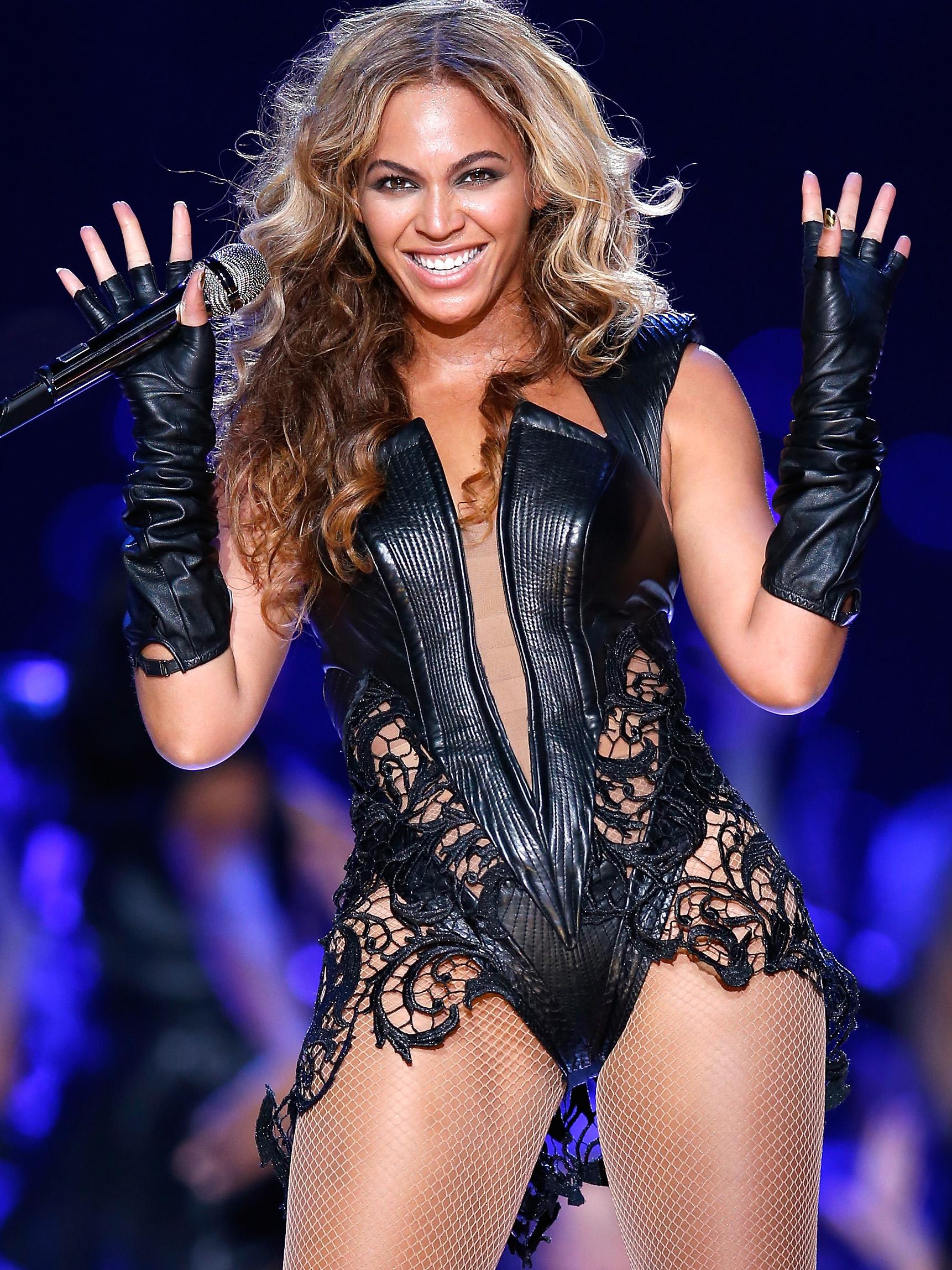 Article continues below advertisement
He is now making a name for himself with the inspirational dance track Fake It Till U Make It.
"I think style is about how you carry yourself more than anything," he tells me. "You're wearing the clothes, the clothes are not wearing you. It's about the attitude."
Just in time for the Grammy Awards, which air Sunday at 8 p.m. ET on CBS, Kfir gives his list of seven singers who sizzle in the style department.
1. Beyoncé
"She can look very feminine, very stylish and very elegant," he tells me. "But then she can put on a crazy costume, and make it look even hotter and sexier with the way she moves."
He adds, "She is like a lioness. If there's a lioness in showbiz, it's Beyoncé. She just goes out there, she goes for the prey, and she delivers. It's very admirable."
He considers the looks she showcased on her I Am … Yours tour and Thierry Mugler corset to be her best.
Article continues below advertisement
OK! GALLERY: BEYONCE & JAY-Z HEAD OUT FOR ROMANTIC DINNER DATE IN PARIS
2. Madonna
"She has an amazing style," Kfir says. "She has an eye for color and fabric, so her choices have always been great."
3. David Bowie
"He can pull off anything. He can do anything he likes and get away with it. It's amazing. He did what he wanted to do, and he delivered it the right way. It's amazing how he touched people."
4. Lady Gaga
"I love her style," says Kfir, who works with her vocal coach Don Lawrence. "I think she's very creative. She is influenced by David Bowie. I love the theatrical aspect of her style, but her costumes would be harder for fans to create. She's amazing – I love her. She's a great artist."
OK! GALLERY: LADY GAGA AND DONATELLA VERSACE PARTY IN MILAN!
5. Katy Perry
"I love her style. It's very Alice In Wonderland, fun and bubblegum. I think it's great. It adds to the show, and makes it more interesting to watch. She can pull off anything! She's such a beautiful girl."
Article continues below advertisement
OK! GALLERY: KATY PERRY, CARLY RAE JEPSEN AND MORE FIGHT AUTISM AT COMEDY CENTRAL'S NIGHT OF TOO MANY STARS
6. Bruno Mars
"His style is very masculine," Kfir says. "It's very back from the 50s. It's chic, it's sharp, it's very tasteful. It's not very loud. His style is very Rat Pack, laidback. His voice wraps everything into a beautiful ribbon, and he delivers it well."
7. Taylor Swift
"I think she has a good style," he says. "Any girl with a great stylist can achieve that. It's so approachable. Any girl can go out to Century 21 and go get a getup that looks similar to Taylor, which is easy to do, get and create, and fun for the fan as well."