NEWS
Red Carpet Confidential: Big Time Rush Star Ready To Brawl With One Direction For Katy Perry's Affections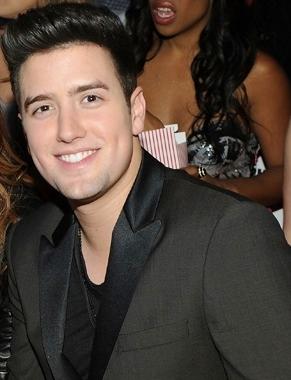 It's game "on" for Big Time Rush star Logan Henderson, who hopes to charm a certain divorcing diva during Nickelodeon's Kids' Choice Awards at USC's Galen Center on Saturday at 8 p.m. ET.
"We're sitting pretty close to Katy Perry," the heartthrob, 22, tells me Friday. "I have a crush on her. I like Katy Perry. I mean, what is there not to like?! She's crazy, she's fun and she has some crazy pipes on her. She can sing."
Article continues below advertisement
Making the introduction to the 27-year-old beauty won't be difficult for this boy-bander, who says he's "just friends" with rumored squeeze Demi Lovato.
"I don't really get nervous, ever," he laughs. "I just have a good time. I would like to meet her."
OK! BLOGS: RED CARPET CONFIDENTIAL: HILARY DUFF TAKES A BABY BREAK
Still, he's not the only one with his heart set on the "Part of Me" singer.
"We're going to be really close to our friends from One Direction, and I'm pretty sure they have a little thing for Katy Perry, so there may be a little brawl."
Of course, Big Time Rush is also feeling heat from One Direction's growing popularity after they made history last week when their debut album Up All Night entered the Billboard charts at No. 1. In fact, they became the first British group to debut at No. 1 with their first album.
Not to worry, though. It's all love.
"I think a little bit of competition is always good," Logan says. 'They have a much different sound than we have. We're happy that everyone can exist on the same page. You had Backstreet Boys and *NSYNC — I love both of those bands very much. I think it's nice to have more friends in the mix — it only makes things more fun."
Article continues below advertisement
Just in case, he has a specific L.A. restaurant at the ready.
"My favorite is named Hugo's, but I eat all over the place. I'm not sure that I have a favorite, which is terrible because it makes me sound like I love food too much. Hugo's has great macaroni and cheese. It's one of our favorite spots."
Catch Nickelodeon's Kids' Choice Awards, which airs live Saturday at 8 p.m. ET/tape delayed for West Coast.