NEWS
Red Carpet Confidential: Carrie Ann Inaba Sounds Off on 'Dancing With the Stars' Contestants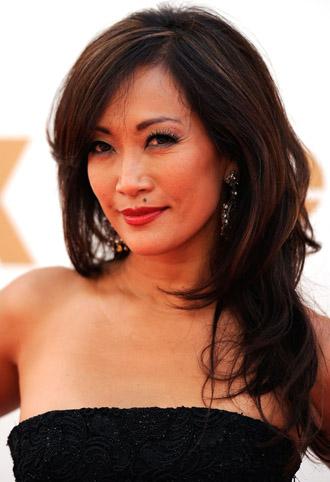 Article continues below advertisement
"Sherri's got a lot of joy, and she's wanted to do the show for a long time," Carrie Ann tells me while promoting her upcoming Petsami series. "I think it will be great to have her on the show."
As for Gavin, the New York-based singer-songwriter whose hits include "Chariot," "I Don't Want To Be" and "In Love With A Girl?"
"That will be wonderful," she says. "We've had a country star in the past, we had Ty Murray, Jewel's husband, and he was so wonderful. He brought a country personality that's so down-home, loving and grounded. That would be a nice energy to have on the show. I have no idea how he dances, so it will be interesting to see."
OK! RED CARPET CONFIDENTIAL: FORMER DWTS CONTESTANT JAKE PAVELKA MAKES CHIPPENDALES DEBUT
One thing Carrie has learned? Never judge a season by its first impression.
"You think you get a sense of what the season's going to be like when you hear the cast announcement, and then we get into it, and it's always a roller coaster and a surprise."
She continues, "Last season was such a roller coaster. It was so emotional, it was so heated, it was so passionate. It was an emotionally elevated season. I'm looking forward to a season that is less emotionally elevated with some fantastic dancing."