NEWS
Red Carpet Confidential: Cheryl Tiegs More Interesting After 'Celebrity Apprentice' Experience?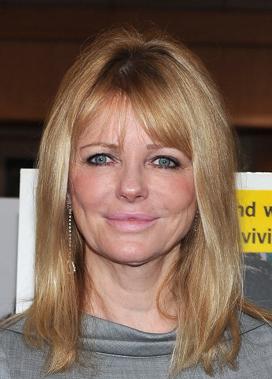 Although Cheryl Tiegs became the first person to get the boot during Sunday's Celebrity Apprentice premiere, she's not bitter about hearing the dreaded words: "You're fired."
"If someone says something mean or aggressive, I usually let it go over my head because it's not the way I think, and it's not me," she tells me.
The former supermodel, 64, is just pleased that the experience has made her a more interesting person.
Article continues below advertisement
OK! NEWS: BILL COSBY ON DONALD TRUMP RUNNING FOR PRESIDENT: "HE'S FULL OF IT!"
Still, while she's looking for conversation, the 6-foot tall, four-times-wed beauty is not an easy target for suitors.
"I'm single, and I don't want to date someone who's 6 inches shorter than I am."
And no one can make her feel as if she needs to get a nip-and-tuck to remain competitive.
"I think beauty comes from within. Plastic surgery's not part of it."