NEWS
Red Carpet Confidential: Could Taylor Swift's Next Perfect Match Be Hunter Hayes — Or Ed Sheeran?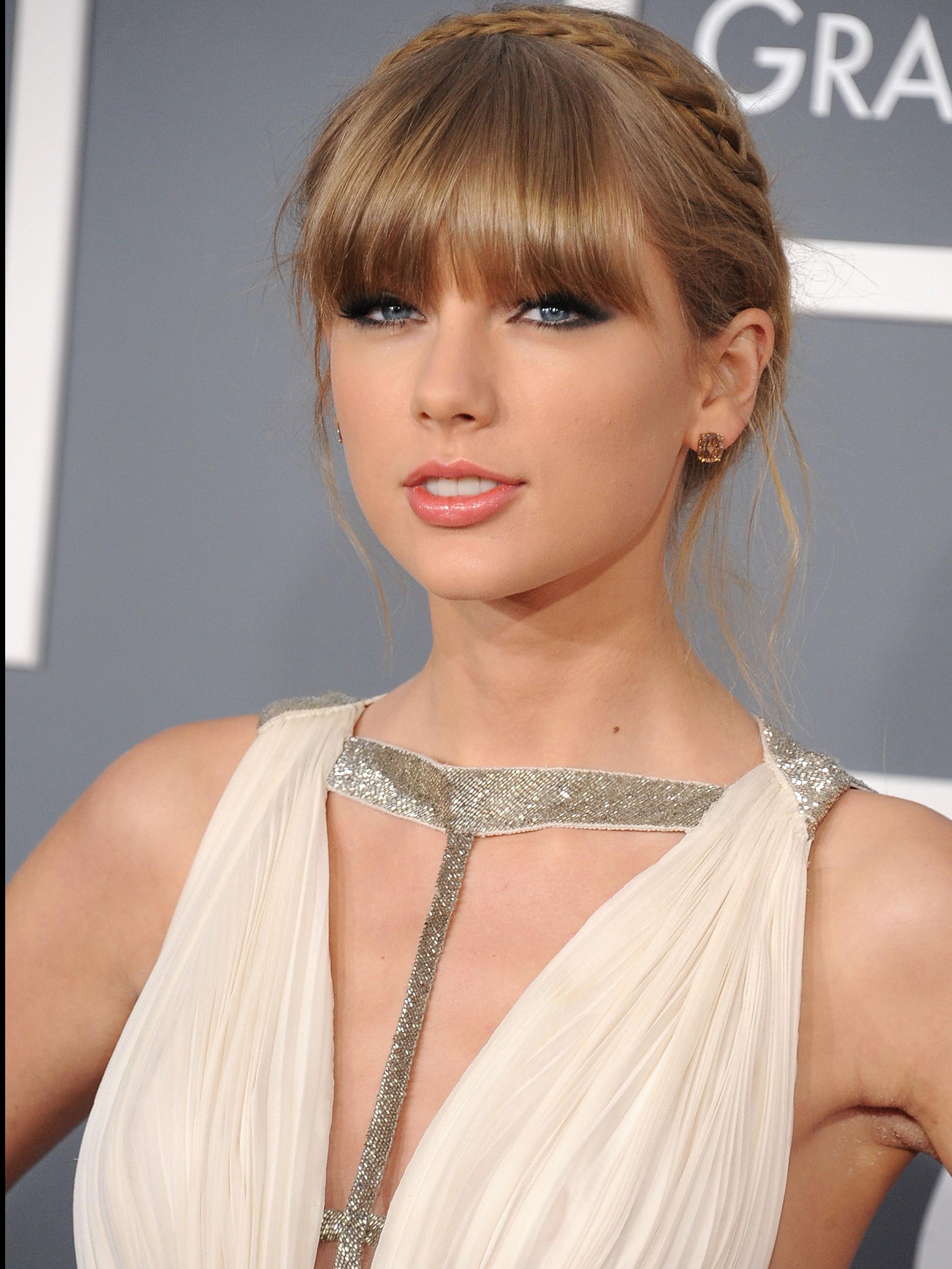 Taylor Swift has a type.
"Definitely somebody who can make me laugh," she told me way back in 2008. "Somebody who has a compatible sense of humor with me."
(Psst: She also named her dream duet to be future boyfriend John Mayer, gushing "he's got such a unique voice," and said "I think guys are afraid to ask me out because they'lll think that I'll write a song about them." Ha!)
The country-pop darling, 23, counts younger men including One Direction's Harry Styles, 19, Conor Kennedy, 18, and Taylor Lautner, 21, among her conquests.
Article continues below advertisement
Now Karen Fairchild and Kimberly Schlapman, her pals in Little Big Town, who took home a Grammy Sunday for Best Country Duo/Group Performance, would like to set her up with country singer-songwriter (and Grammy nominee) Hunter Hayes, 21.
"He's a sweet guy," Karen, 43, tells me Friday while promoting MasterCard's Priceless L.A. program.
OK! GALLERY: THE BEST DRESSED STARS AT THE 2013 GRAMMY AWARDS
Still, he has competition from Brit Ed Sheeran, who turns 22 this week and is set to tour with Taylor beginning in March. The two collaborated on the track Everything Has Changed from her latest album, Red.
"It was amazing," The A-Team singer-songwriter says of working with Taylor during a Z100 event in NYC. "She is such a talented, humble, nice person, and I just feel like she took a chance with me. I hadn't really done anything in America, and she opened up all the doors for me."
What was it like writing together?
"We wrote it on a trampoline. She was just like 'dude, let's write a song.' I was like 'OK — what about?' And she was like 'I'm thinking this.' And then we pieced it together."
Article continues below advertisement
OK! GALLERY: THE BEST-DRESSED STARS THIS WEEK: 1/25/13
He believes any guy would be lucky to be with Taylor — especially him!
"She's a warm, loving person, and she spreads that around to her fans, family and friends," he tells me. "I think if a guy pinned her down, they'd be happy."
Never fear — if neither of those work out, Karen is more than happy to offer up her own son Elijah, 2.
"I would love it if she would wait twenty years for my son," she says.
Article continues below advertisement
Hm, any advice for her?
"Enjoy every moment of it," Karen says. "Enjoy being young, and do all the things that you've ever dreamed of. I think she is. Enjoy it, and love the people around you – she does all that, and she's a great example of that to kids. She stays grounded because of the people around her, and her family, and that's really smart."
RELATED NEWS:
VIDEO: SEE TAYLOR SWIFT MAKE FUN OF EX HARRY STYLES AT THE GRAMMYS