NEWS
Taylor Swift Continues Ringmaster Theme at 2013 Grammys: Is She a Better Circus Leader Than Britney Spears?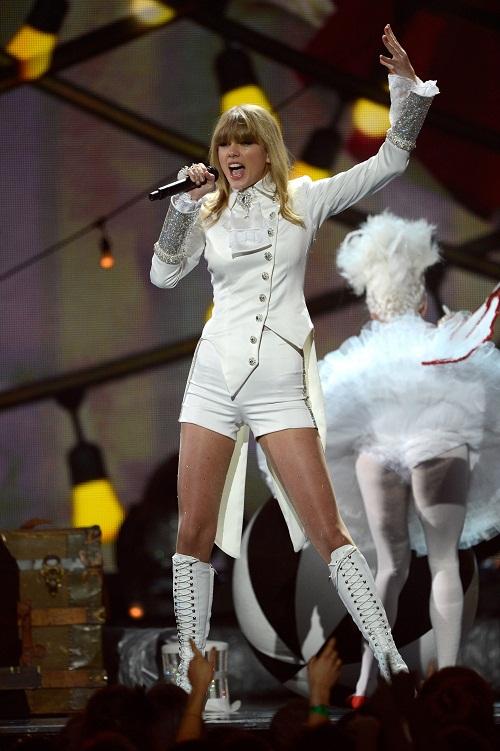 Taylor Swift opened the 2013 Grammys just moments ago with her hit, "We Are Never Ever Getting Back Together." Once again, she donned a sparkly, circus ringmaster-esque outfit for the number.
We enjoyed Taylor's performance, but we want to know who is more believable in the role of ringmaster: Taylor or Britney Spears, who already used this theme for her Circus tour back in 2009.
We know a lot of you will say Taylor sang live, and Britney doesn't. And Britney dances, and Taylor doesn't. But let's keep this civil, people. We appreciate all passionate fan bases!
Article continues below advertisement