NEWS
Red Carpet Confidential: 'Dance Moms' Star Abby Lee Miller: I'm Not Mean!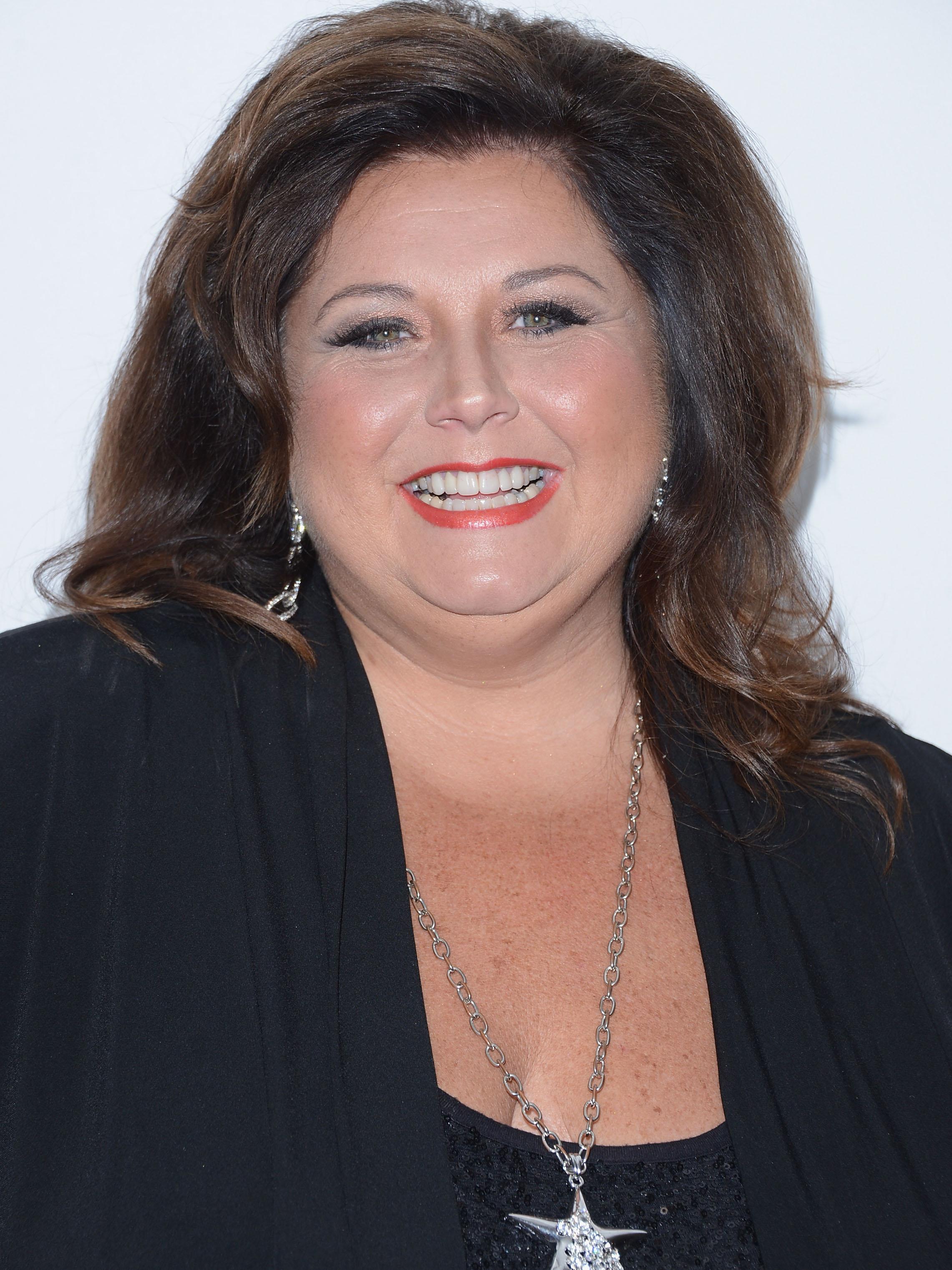 Even though Abby Lee Miller rages out at little ones and their parents on Dance Moms, she insists she's not cruel — just misunderstood.
"I think the biggest misconception about me is maybe I'm just mean," the strict teacher tells me this week during a Lifetime event. "Maybe I don't know what I'm talking about, and just fly off the handle."
Viewers will get to see the softer side of her on Abby's Ultimate Dance Competition, which begins tonight at 9 p.m. ET. She critiques young dancers alongside Pussycat Dolls creator Robin Antin and celebrity choreographer Richard Jackson (Lady Gaga's Marry the Night).
Article continues below advertisement
What makes this contest different from the other shows out there is that the before-and-after antics of contestants (and their moms!) is on display.
At stake? A $100,000 cash prize and scholarship to the Joffrey Ballet School in NYC.
"When you see the new show, I think you're going to see me in a little different light," she says. "Hopefully a better light. I think you're going to be able to tell how educated I am about my craft, and what is all involved, and how great dancers — who have been trained — who are technically sound, can be all that much better, with just a few little tweaks."
OK! GALLERY: KIRSTIE ALLEY KEEPING UP WITH DANCE PRACTICES FOR DANCING WITH THE STARS
While the premiere will compete against tonight's Dancing With The Stars double-elimination round, Abby is convinced it has its own niche.
"Well, nobody's a professional," she says of comparisons between the show. "The judges, of course, but not the children. On DWTS, half of them are professional, and half of them, apparently, never took a dance class in their life."
Article continues below advertisement
She adds, "These kids have all trained, they've trained with great teachers across the country, and they're there to compete. It's an all-out war. It's the survival of the fittest."
Of course, her passion for teaching dance gives her the skills to guide the young hoofers.
"My mother owned several studios, I grew up in the business and I love to choreograph," Abby says. "I love to get a concept, an idea, a piece of music, and create something amazing. Whether it be tormented or beautiful or elegant or crazy, I want to make the audience feel something. It's art."
In fact, Abby's mom still plays an integral role.
"My mother loves DWTS. She can tell you everything about it. I never get to watch it because I'm teaching."
Although judging adults would be different, Abby would be game to fill in on DWTS.
"I think I'd do just fine."
Any regrets?
"I regret the contract I signed four years ago," Abby says with a laugh.
Pussycat Dolls creator Robin is also in the hot seat as a judge on Abby's Ultimate Dance Competition.
Article continues below advertisement
"It's a competition-style like So You Think You Can Dance," Robin tells me. "The difference is, there's reality behind the scenes. You get to see the moms, because this is similar to Dance Moms, where the moms are involved, but you get to see the drama and you get to see how the moms are involved, so it's not just a competition."
She adds, "It's real, and it is reality — it fits into the reality world, but the kids are incredible. They are phenomenal dancers, and that's the reason why I wanted to do this. I'm inspiring young dancers to have a great future. I started dancing at a young age, and I've turned my dancing into a brand, into the Pussycat Dolls, into everything that I've been doing, so that's a reason why I loved being part of this show. It's exciting — I think you're going to love it."