NEWS
Red Carpet Confidential: Heidi Montag Hopes Spencer Pratt Can "Get a Job Being a Bouncer" After College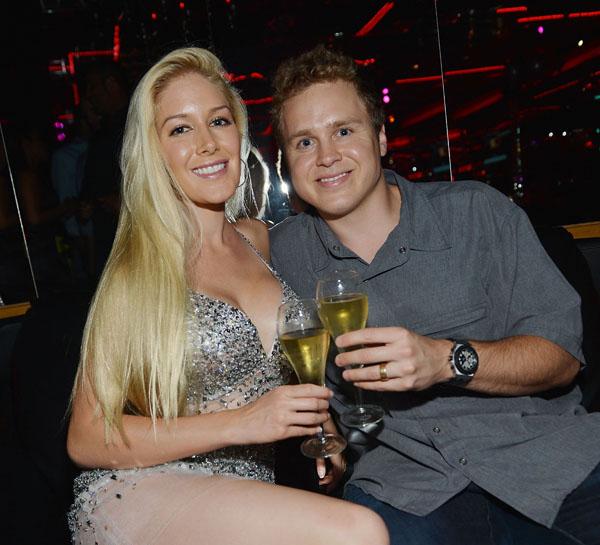 Heidi Montag popped out of a cake wearing a glittery bodysuit during her husband Spencer Pratt's 30th birthday party held this weekend at Crazy Horse III gentlemen's club in Las Vegas, and the birthday boy couldn't have been happier.
"This was the best birthday ever," he said. "God bless everyone here!"
Photos: 14 Stars Who Got Married on TV
Getting Spencer's 30th just right took "months of planning," Heidi admits.
Article continues below advertisement
"I didn't want to have it be disappointing to turn 30," Heidi, 26, tells me. "I wanted it to be a great memory. Vegas is the ultimate place for celebrating, and Crazy Horse III is my favorite club."
The couple of seven years tied the knot in 2009 after starring on The Hills from 2006-2010. Now that they're getting older, are they ready to start a family?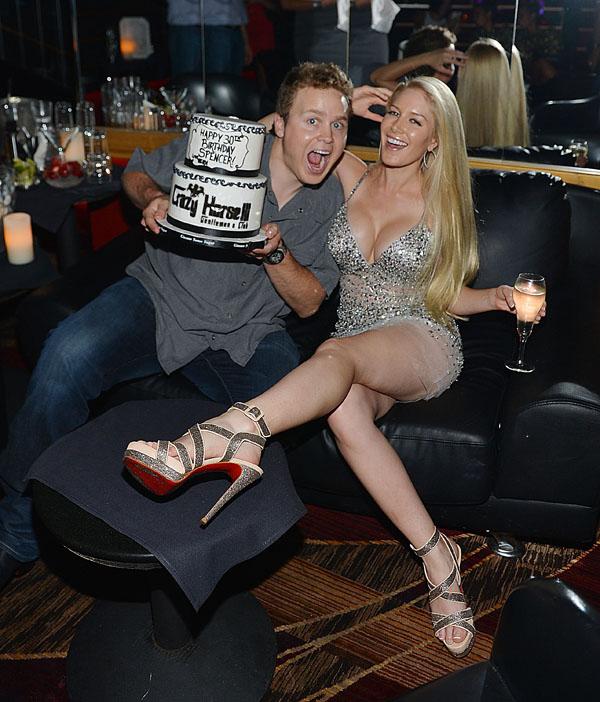 "No, I definitely don't want kids soon," she says. "Spencer's finishing school. We'd need to get back on a career path, and try to figure out our future before we could bring children into that environment. I would love to have kids one day. I definitely hope that's in our future, but we're not at that place right now."
Heidi is proudest of Spencer for working to graduate from the University of Southern California.
Photos: Heidi, Spencer and More Stars Who Got Engaged Young
"He's majoring in political science," she says. "It shows a lot about his character and who he is, to go back and prioritize education, and to finish that. That's amazing."
She adds, "I hope he can get a job at Crazy Horse being a bouncer when he graduates."
Article continues below advertisement
The couple have faced challenges, including her ten plastic surgery procedures in 2010. Still, she wouldn't change a thing.
Photos: 13 Sexy Pics of Celebs in the Bath
"I don't have any regrets, because that's who makes you who you are, and I wouldn't be who I am today unless I did everything."
The ups and downs have made a difference in their relationship.
"We know each other more as a couple," she says. "In the beginning, it's exciting, but you don't know the depth of who each other is, and the core of your hopes, your dreams, your failures. We've been through so much that's strengthened us, encouraged us and brought more love, compassion and greatness into our lives.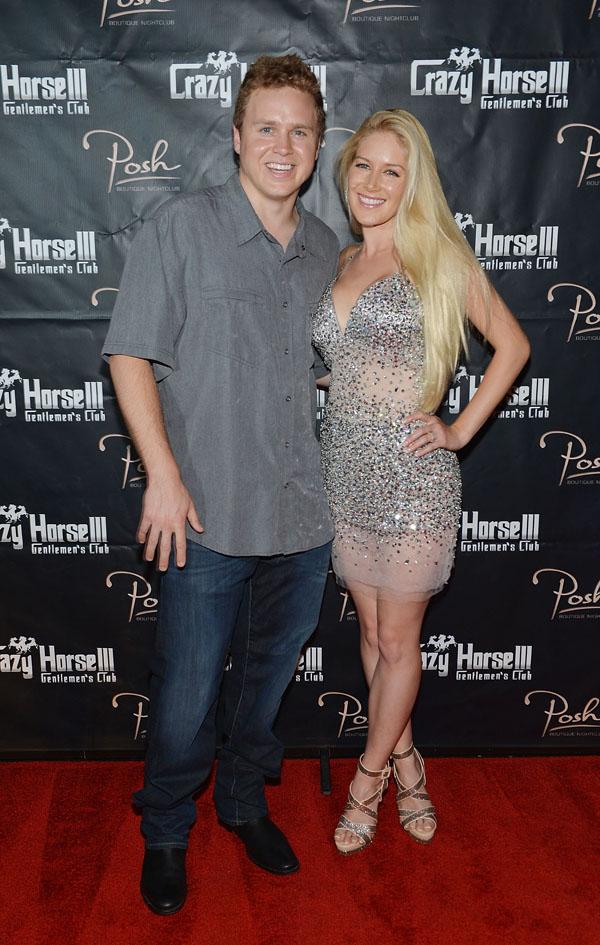 They've also transformed individually.
Photos: The Best-Ever GIFs from The Hills
"I have changed," she says. "I had to come back to being true of the essence of who I am, with my priorities, morals and values. I came down from the limelight, glitz and glamour to a real reality."
She adds, "He is very much the same, which I'm grateful for. He's funny, thoughtful, kind, but I'd definitely say he's even more thoughtful, if possible, and compassionate and humble. He's grown and matured a lot as my husband, a person, and just as a man."
What's the biggest misconception about the couple?
"Those were such characters on the show," she says. "We're so different. We're real. We have a real marriage and a real relationship, and we value family, and important things. We're not caught up in this whole crazy world that was surrounding us for a minute."
Watch: MTV's Alternate Ending of The Hills
What do you think of Heidi and Spencer as a couple? Tweet us @OKMagazine.