NEWS
Red Carpet Confidential: How 'DWTS: All-Stars' Finalist Derek Hough Quit Smoking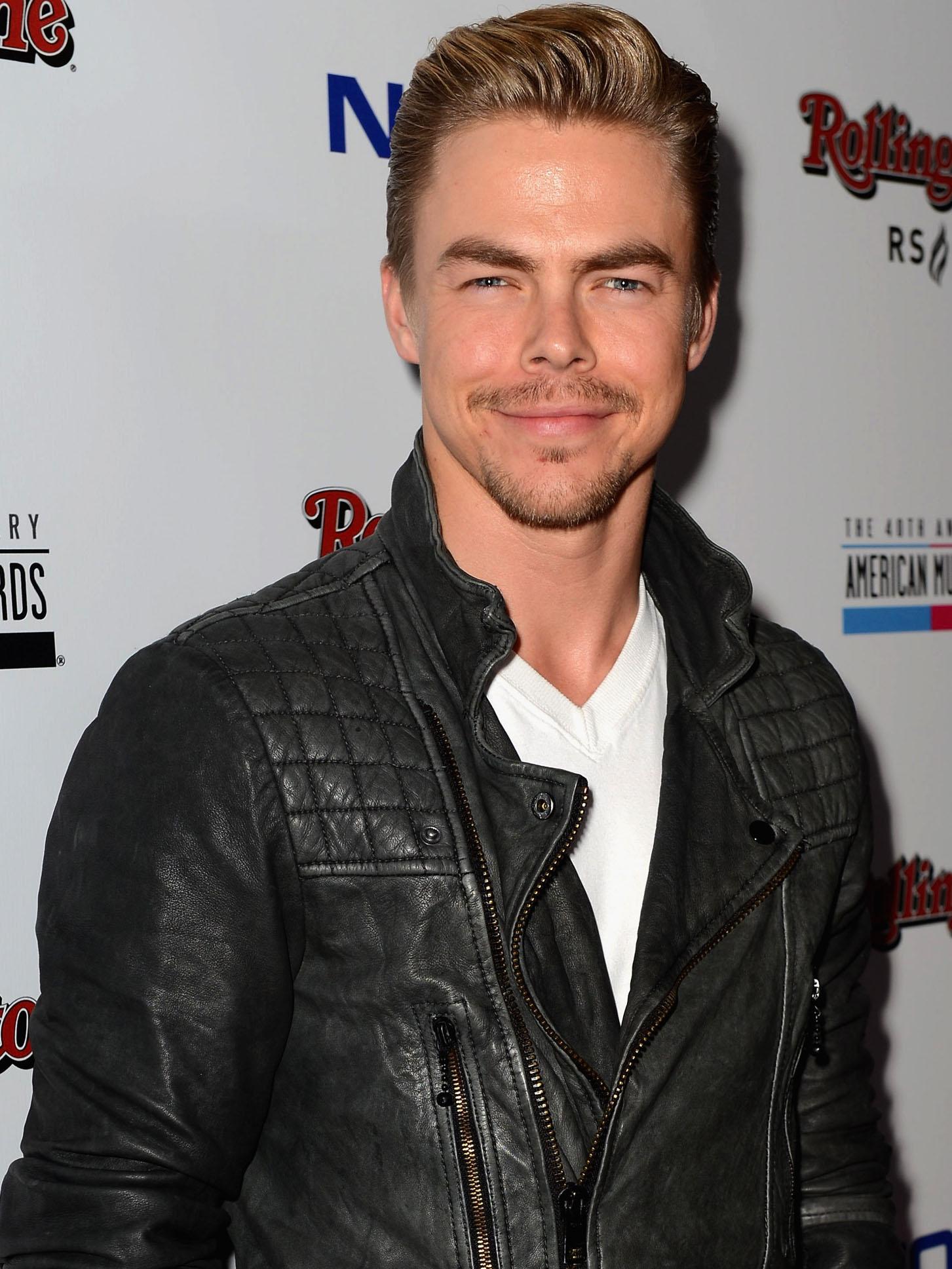 Now that Derek Hough and partner Shawn Johnson have made it to the finals on Dancing With The Stars: All-Stars, the pressure could not be more intense.
Despite the stress, one thing he won't pick up is a cigarette.
The 27-year-old hoofer smoked for eight years when he lived in London, but won't go near them seven years after he conquered the addiction.
"It literally disgusts," Julianne's brother tells me while promoting Nikon's Small Moments are Huge. "I despise it."
Article continues below advertisement
"I wanted to not smoke badly enough to where I stopped all together."
How did he successfully kick the habit?
"Of course, it was hard because obviously you're addicted, but also it's associating pain," he says. "I started associating pain to smoking. It's also associating pleasure to how good I'd feel, how my clothes wouldn't stink, how I wouldn't have that weird, nasty taste in my mouth all the time laughs."
Article continues below advertisement
OK! GALLERY: KARINA SMIRNOFF, EMMMITT SMITH AND CHERYL BURKE PARTY AFTERY 'DWTS' AT L.A. HOTSPOT MIXOLOGY 101
Hm, where did he get the notion of pain — was it lung cancer?
"There are two things that drive us in life: pain and pleasure. If we want to do something, why do we want to do it? Because we want to gain pleasure. Mostly, we do things to avoid pain, though. 'I'm not going to do this,' 'I'm not going to do that' because I want to avoid pain. For me, I want to do a good routine because I want to avoid the pain of it being bad. Not even gaining the pleasure of it being good, but avoiding the pain of it being bad."
He continues, "I think you need to condition yourself in certain ways. For me with smoking, it was 'OK, this is how it's going to do down: I'm going to smoke and then I'm going to feel guilty, gross and dirty.' So, before I did that, I had to constantly remind myself and do something and associate something bad to it. Like how I felt - like a headache. I envisioned me having a terrible headache before I put a cigarette in my mouth. That would prevent me from smoking it. I haven't smoked in seven years now!"
Article continues below advertisement
Still, for nonsmokers who want their loved ones to quit, Derek offers a word of caution.
"There's this friend of mine who smokes, and I'm trying to get her to quit smoking. She simply says, 'I don't want to stop. I don't want to quit.' She said, 'actually, I love smoking.' She loves it. If you're that case, there's no helping that. Until somebody wants to change or until somebody has that leverage, nothing is going to change."