NEWS
Red Carpet Confidential: Ian Ziering Shapes Up to Strip Down for Chippendales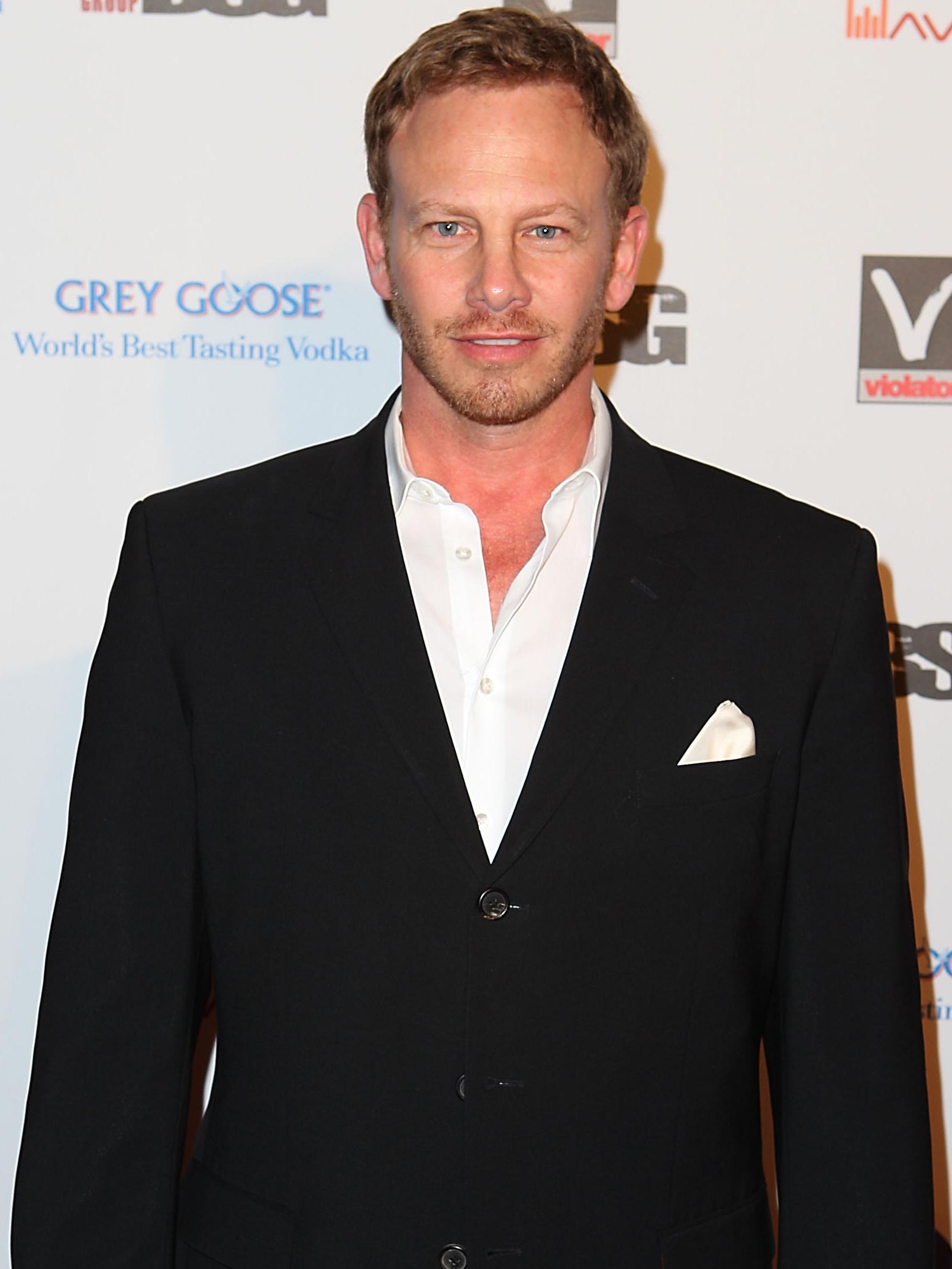 Now that former Beverly Hills, 90210 star Ian Ziering is set to host Chippendales at the Rio All-Suite Hotel and Casino in Las Vegas this June, the 49-year-old married father of one (with a baby on the way!) is pulling out all the stops to look his best beside the notoriously-buff babes.
He follows in the footsteps of Joey Lawrence, Bachelor Jake Pavelka and 98 Degrees singer Jeff Timmons.
"I'm just hoping not to embarrass myself when I have to stand up next to all that twisted steel and sex appeal," the good-natured actor, whose named is pronounced "eye-an," tells me today.
Article continues below advertisement
OK! GALLERY: ORIGINAL 90210 CAST (AND MEGAN FOX) WATCH IAN ZIERING WED
"I'm flattered, at 49, to have been given this opportunity. I feel lucky. I'm in pretty good shape—I've always kept myself in reasonably good shape, so when it comes time to put the pedal to the medal, I know what I need to know, and I know what I can achieve."
His goal? Drop poundage and tone up in time for the curtains to go up.
"Two months is plenty of time for me to drop 15 lbs. and re-proportion the lean muscle mass on my body to accentuate what I've lost over the last years," he says. "When I got the call, I was 202 or 205 lbs., and I think getting down to 185-187 lbs. would be ideal. I'm down about 15 lbs. since last month."
He continues, "Then, you have to stop looking at the scale, because when you put muscle on, it can be deceptive, because muscle is denser and weighs more. Once I get to a weight that I know that I'm lean, then I start putting muscle on, and I'll use the mirror rather than a scale to see if I'm coming close to my goals. I'll know when I hit it."
Article continues below advertisement
OK! GALLERY: JENNIE GARTH REUNITES WITH BEVERLY HILLS, 90210 CO-STARS AT PREMIERE OF HER NEW REALITY SHOW IN WEST HOLLYWOOD
To accomplish his intentions, Ian has altered his food intake.
"I'm depleting carbs and increasing protein—increasing my workouts and changing them from mostly cardio-centric to muscle-building-centric."
That's not all.
"I cut out all dairy, all pasta, all bread—really, my diet now includes fish, turkey, chicken, red meat on occasion, but very lean red meat, and eating the right carbs that I would get from fruit or vegetables rather than anything processed. It's a very clean diet now."
OK! GALLERY: SEE PHOTOS OF 90210'S JENNIE GARTH, BRITNEY SPEARS AND OTHER 90S STARS LIKE LISA LOEB, VANILLA ICE, CANDACE CAMERON BURE AND MORE IN THE VALERIE GALLERY
Plus, he's using the standard diet trick of eating more frequently.
"I eat several times a day, grazing so to speak, to help focus my metabolism on knowing that its going to be fed, so it doesn't have to store weight anymore," he explains. "Typically, when people eat three times a day, the body thinks its starving, so it holds onto everything. Eating several times a day, the body becomes conditioned, and it knows that it doesn't have to store fat because it will be fed a few hours later."
Article continues below advertisement
OK! GALLERY: THE DIFFERENCE A YEAR MAKES: JENNIE GARTH'S LIFE-CHANGING 2012
Soon all the hard work will be done. Will he take it all off as part of the Chippendales crew?
"That's part of the job," he says with a laugh. "Wearing the iconic Chippendales bow-tie and French cuffs is part of the job, but certainly no more risqué for me than being on a beach in a bathing suit."
Considering his wife Erin is nine months pregnant with their second child, Ian certainly doesn't want to upset her.
Article continues below advertisement
He adds, "She has been very supportive. She said 'go do it, Magic Ian!' Having the support of my wife in doing something like this is very important. I would never want to do something that would be suspect, or without the support of my wife. She's all in. I'm going to have her to the show as often as possible, and at the end of the day, I'm an actor, I'm a performer. I've been onstage before, I've done a lot of different things. This is a great opportunity to host a part five nights a week—to have fun, and be in Vegas for a month."
He's looking forward to the family joining him in Sin City.
"Making my family proud of me is always important," he says. "My brothers have gotten a kick out of my career. I have one brother in finance and another brother in advertising. We all do such different things that I always get a kick out of sharing. To me, success unshared is failure, so I try to bring everyone I can into what I'm doing, to spread it around a little bit."