NEWS
Red Carpet Confidential: Jennie Garth Preps For First Christmas As A Single Mom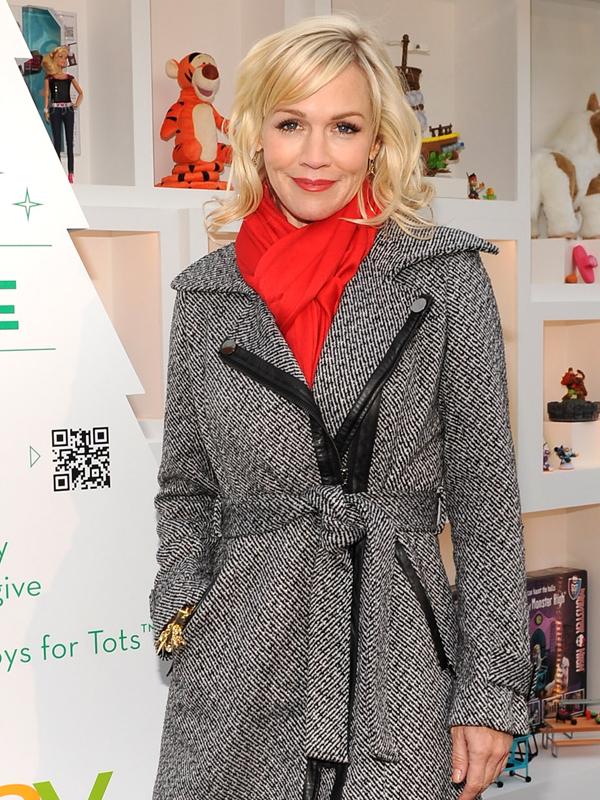 Jennie Garth is getting ready for her first Christmas as a single mom.
In March, the actress, 40, split from hubby Peter Facinelli, whom she married in 2001.
Now a single mom to daughters Luca, 15, Lola, 10, and Fiona, 6, it will be a girls' holiday.
"This year we're going to be celebrating it quietly at home, just the four of us," she tells me during the eBay Toy Box Pop-Up Shop benefiting Toys For Tots held in NYC. "Then, we're going to be taking a trip to see some dear friends in Virginia."
Article continues below advertisement
OK! GALLERY: JENNIE GARTH STUNS AT GQ MEN OF THE YEAR PARTY IN L.A.
Of course, she is aware that she is in competition with her Twilight star ex.
"I'm going to be taking them to a play for Christmas, and trying to up my fun game as a mom," she says. "They do a lot of fun things with their dad, so I'm trying to up my fun game. I'm going to look in L.A. and see what are some fun holiday things we could do. I know that Neil Patrick Harris is doing a play — we might check that out in Pasadena."
Although co-parenting is not easy, she has found a way to make it work — even though Peter introduced actress Jaimie Alexander, 28, as his girlfriend last month.
"It's about communication, and keeping the focus on the girls," she says. "That's what makes it work as a co-parent. You need to take the focus off of yourself and maybe your feelings about something, and make sure you're making the right choice for the girls — for the kids."
Article continues below advertisement
OK! GALLERY: JENNIE GARTH REUNITES WITH 'BEVERLY HILLS, 90210' CO-STARS AT PREMIERE OF HER NEW REALITY SHOW IN WEST HOLLYWOOD
As for life as a single mom?
"It has its ups and downs, for sure. It's certainly challenging, but it's not so bad."
One thing that remains the same is her passion for giving back to kids' charities like Toys For Tots.
"Oh, I give away my kids toys all the time," she says. "Actually, we love doing that. They give them away. It's better when you tell them."
MORE ON:
Red Carpet Confidential
Any fun — or not-so-fun — stories she could share about giving away their toys?
"You just do the whole mom cover-up, like voice brightens 'yeah, I don't know where that is. Hmm!'"
OK! GALLERY: JENNIE GARTH STUNS ENTERTAINMENT WEEKLY PRE-EMMY PARTY
Still, Jennie never feels badly about getting rid of their precious playthings.
"I teach my girls that you have to get rid of the old to make room for the new, and also there are so many people out there who would want to have these toys, that don't have any toys. I try to make it a lesson for them."
Article continues below advertisement
After all, she wants her daughters to have a good role model.
"I've always taken my place as a role model very seriously, not just for my girls, but for any fans out there," she explains. "Over the years, many people have grown up with me. That's something that's natural to me."
She continues, "For my girls, I'm trying to teach them that I'm a human, I make mistakes. Just because I'm your mom doesn't mean I'm perfect. I think that's important, and how to learn from those mistakes and how to move forward and grow from them."