NEWS
Red Carpet Confidential: Jenny McCarthy Reinvents Herself In Chicago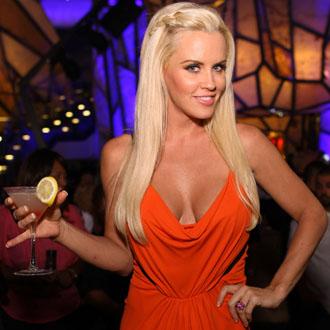 Making the jump from L.A. to the Windy City is a move Jenny McCarthy is pleased to make.
"Well, I'm from there, and I feel like my son is not getting the childhood that I wanted in L.A.," the Love In The Wild host, 39, tells me Saturday during the grand opening of Vista Lounge located inside Mohegan Sun in Uncasville, Conn. "On top of that, I met someone I like and care about, so all those things combined takes me back home."
Article continues below advertisement
OK! BLOGS: RED CARPET CONFIDENTIAL: JENNY MCCARTHY NERVOUS ABOUT TURNING 40?
That special someone is her boyfriend, Chicago Bears linebacker Brian Urlacher, 34, who could not attend the event because he fell ill.
What does her son Evan, 10, think of him?
"My son doesn't watch football. He judges people on their spirit, which is perfect."
She adds, "The relationship is still new, but my son loves being back in Chicago with his friends. His happiness is the most important thing to me -- and my mom and dad live there -- so, we'll see how the relationship develops."
OK! NEWS: JENNY MCCARTHY TALKS HER LOWEST LOW: I THOUGHT 'IT'S OVER'
Jenny recently posed for Playboy again after kicking off her career in its pages 19 years ago.
Hm, does she feel sexier at 20 or 39?
"For sure, 39," she says. "Women come into their own later in life. In our 20s, we're still trying to figure out who we are, and we're trying to become something. When you're 39, you're like 'take it or leave it!'"
Jenny hosted the grand opening party of Mohegan Sun's Vista Lounge, where she drank Lemon Drop Martinis and took shots of Patron. While visiting the casino resort, she dined at Michael Jordan's Steakhouse with her dad. They also hit the blackjack tables together. Fun times!