NEWS
Red Carpet Confidential: Jordan Knight Says "I Was An Alcoholic"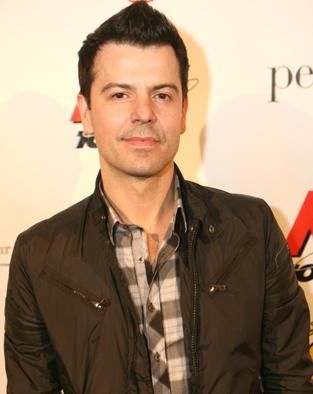 As a member of New Kids On The Block and a successful solo artist, Jordan Knight has had the world at his feet for the past 25 years. Still, not everything has gone smoothly.
"Well, I quit drinking five, six years ago," the humble heartthrob, 41, tells me during KTU's Singles Mingle at Debbie Gibson's 1980s-themed dance club, Culture Club, in NYC. "I was an alcoholic, for sure. It became a problem steadily over the course of six years."
Article continues below advertisement
He adds, "It wasn't pretty. I was in pain, for sure, and I needed to stop. One day I woke up with an atrocious hangover, and it hurt so badly that I told myself 'it's time to stop. I can't do it anymore. It's not good. It hurts too much."
One reason he decided to stop is for his family, which includes wife Evelyn, whom he wed in 2004, and their sons Dante, 12, and Eric, 5.
"I told myself, 'I need to cut the crap.' You've got to grow up. I had to mature basically."
OK! BLOGS: RED CARPET CONFIDENTIAL: DEBBIE GIBSON MAKES PEACE WITH TERESA GIUDICE AFTER CELEBRITY APPRENTICE
Classes were his first step on the road to recovery, and now six years removed from the problem, he relies on friends and family to stay away from the bottle.
"Social support is everything. It's just the acceptance and love."
How does the former teen idol avoid falling back to the bottle?
"I think if you stop bad habits, and you stop long enough, you develop good habits," Jordan says. "You realize to keep your good habits up and to keep your good life going, it's not as attractive — and then you see other people that are sloppy and have the paper bag. I just don't want to go back to that, because things are a lot better."
Article continues below advertisement
"You learn from everything. What doesn't kill you makes you stronger. It's a mantra! So no, I've learned so much from going through it. Life is good — life is good. I can't complain."
One thing he will caution his sons against?
"I would strongly tell them to stay away from drugs and alcohol."
Jordan heads to the stage to perform Stingy and the title track from his Let's Go Higher release as single ladies swarm the stage.
Funny enough, he started the interview with the old, "You know I'm married. You know that, right?"
Oh yes, because everyone is interested. ;) It was cute. He definitely won me over.
For more on Jordan Knight, pick up the OK! on newsstands now. The cover line is: "Kim Kardashian: Diets That Work!"