NEWS
Red Carpet Confidential: Julianne Hough's Boyfriend Chuck Wicks Irons Out The Wrinkles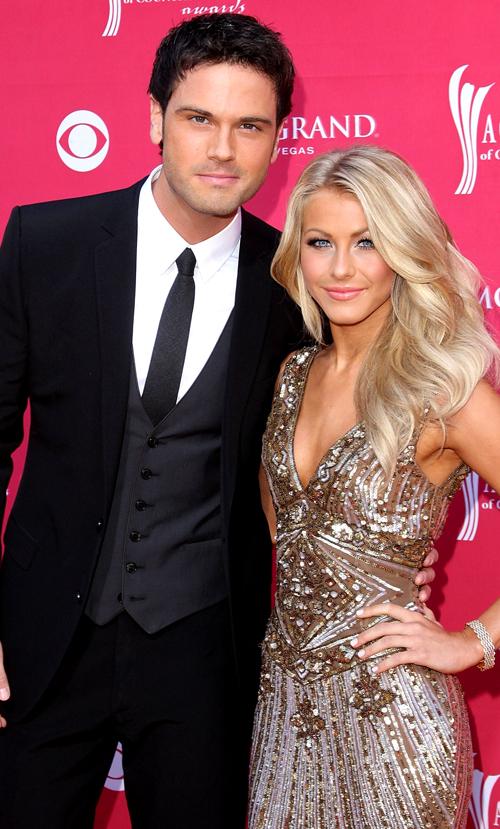 Julianne Hough is one lucky lady.
The Dancing With The Stars stunner and country singer relies on boyfriend Chuck Wicks to keep her clothes looking sleek.
"Next time he's on the bus, I'm sure he'll iron something for me," the Utah-born beauty, 21, laughs. "He loves the iron. I've never known a guy to love his iron as much as Chuck."
Chuck agrees.
"My tour must-have is an iron because I hate having wrinkled clothes," the Stealing Cinderella singer, 30, tells me. "When I go onstage, I think my mother would kill me if I looked like a sloppy mess."
Article continues below advertisement
He irons every day.
"I'm so good at ironing that if we're doing a show – especially if Julianne and I are doing a show together – she will literally ask me to iron her stuff, because she has that much faith in my ironing skills," he beams. "That's pretty big time."
He adds, "And she's lazy. Only when it comes to ironing."
Here's pic of Julianne and I during a Venus Embrace event. And here's Chuck and I on his tour bus. Julianne was on hand, too, with their dog Lexi. Fun times!
Pick up the OK! on newsstands now for a Last Word interview with Julianne Hough. The cover line is Jessica Simpson/"I Still Love Nick."