NEWS
Red Carpet Confidential: Justin Timberlake's 'Mickey Mouse Club' Co-Stars Trace His Evolution From "Wide-Eyed" Beginner To 'Suit & Tie' Superstar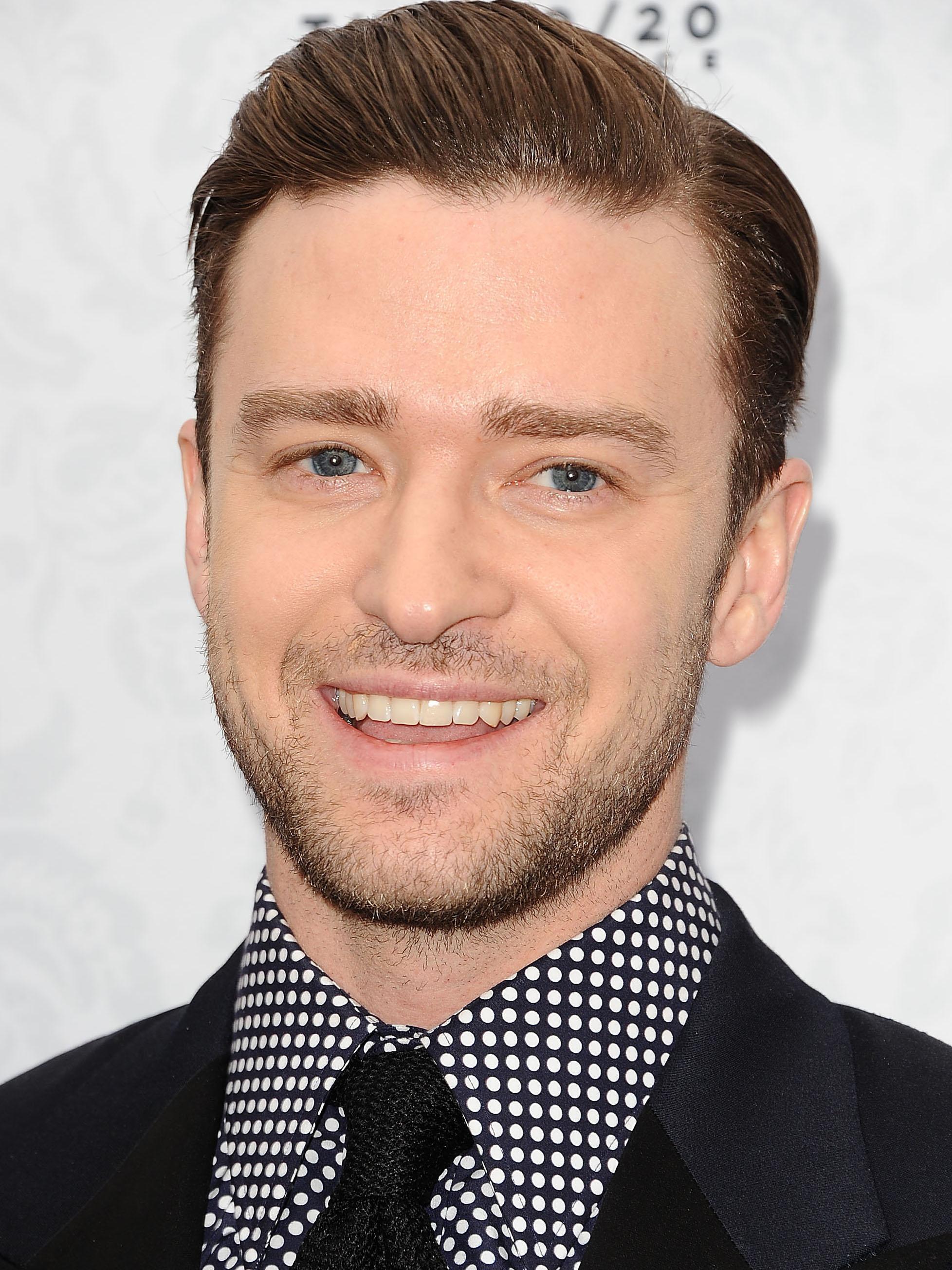 Now that Justin Timberlake's first album in six years, The 20/20 Experience, hit stores this week, it's time to reflect on his celebrated career that began on The Mickey Mouse Club, filmed at the Disney-MGM Studios in Lake Buena Buena Vista, Fla.
Long before he went on to perform with *NSYNC, go solo, become a movie star, host Saturday Night Live a whopping five times, date Britney Spears and ultimately marry Jessica Biel, Justin, 32, was just a fresh-faced kid from Memphis, Tenn.
Article continues below advertisement
OK! GALLERY: JT TIME TRAVEL—OLD SCHOOL JUSTIN PICS YOU HAVE TO SEE
And it showed when he arrived in 1993 to film with future superstars like Britney, Christina Aguilera, Ryan Gosling, Keri Russell and JC Chasez.
Former Mouseketeers Albert Fields, Dale Godboldo, Chasen Hampton, Deedee Magno, Jennifer McGill and Damon Pampolina recall their time with Justin—then and now.
"One of the earliest memories I have of working with Justin was soon after he had been cast," Dale, who also performed with spinoff group MMC, and is producing the movie Flyy, launched a Global Youth In Arts Initiative and heads up Always In The Club, tells me. "Many of the kids cast on the show had backgrounds in dancing, rather informally or formally, and he wasn't very good at all. I remember cracking up at watching him during dance rehearsals as he tried to get the rhythm and moves down."
He continues, "To me at the time, it was like he had never even heard an R&B or hip-hop song, much less tried dancing to one. But what was evident was his raw talent in artistic expression. Over the next couple years, I watched him absorb the soul of the music like a sponge, with a deep appreciation for it. His growth absolutely floored me. But I still crack up thinking about how bad he was, when now, I think I would break my back trying to do what he does. Unbelievable."
Article continues below advertisement
"They were still so tiny," he tells me of Justin, Ryan, Britney and Christina. "I had some great skits with them all, but both he and Ryan, at that age, I related to completely. When those guys were on the show, they were at the same age that I was when I first got chosen to be on the show and walked in to meet Damon and Albert for the first time."
He adds, "It's like we were family in past lives or something! Justin was still wide-eyed and soaking it all in, making friends with some of the most talented kids on the planet. They were kids having fun, but getting to do what they loved. You start to get influenced by all of it, and everybody. It pushes you to be even better every day. I feel it became a place we all felt we belonged."
Article continues below advertisement
OK! GALLERY: SEE PHOTOS OF FORMER MOUSEKETEERS BRITNEY SPEARS, JC CHASEZ, TONY LUCCA AND THE PARTY, PLUS OTHER DISNEY STARS, IN THE VALERIE GALLERY
Young Justin wasn't always so serious, though.
"We used to 'hide out' and talk for hours in our Mickey Mouse Club school's computer room," Jennifer, who appeared on all seven seasons of the show, performed with spinoff group MMC and has just released the single Echo, tells me. "As I talked and listened to Justin's stories, I could actually practice my typing, which is why I can type 80 words per minute now!"
Although Justin could've gone Hollywood and forgotten about his former Mickey Mouse Club co-stars, he didn't.
The Party's Albert, who spoke with Justin on the phone about the music industry during the group's heyday, shares a moment with him post-*NSYNC.
"When he was older, we were at Alyssa Milano's birthday party," he tells me. "She's a friend of ours. He was over there, and I get fired up, dancing, two-steppin' and makin' it happen. I walk over there, and his bodyguard grabs me. He's like 'no, no, no.' I come over and say 'what's up, bro?' We were older when he was there—he was there when The Party went back to the Mickey Mouse Club, but he couldn't hang out. That was the thing."
Article continues below advertisement
He continues, "I had talked to him over the phone. Justin was like 'man, I wish I could've hung out,' and I'm like 'it's all good.' The one thing about him is that he pays respect. He's a good kid."
That night, Albert was also able to counsel him in the love department.
"Fred Durst was hitting on a girl—there were some other things going on—so I had to school him and make his pimp hand strong, give him some luster skills, so it was all good after that."
OK! GALLERY: JUSTIN TIMBERLAKE AND JESSICA BIEL PACK BACKPACKS FOR HURRICANE SANDY VICTIMS
When Justin was in *NSYNC, The Party's Damon remembers a fond moment at Martini Lounge in Hollywood.
"I had never seen *NSYNC perform, and he's onstage dancing," he tells me. "We're not dancing together, but we're grooving. This is so funny—in my mind, I was like 'he's really good.' There's dancers, and then there are people who have a groove and a swag. I'm like 'he's good.' Now I'm looking back thinking 'it makes sense.'"
Article continues below advertisement
He continues, "There was a mutual respect. He had known of us in passing and in the L.A. crowd, 'hey, how you doing man?' At the time, even in *NSYNC, he could've been a pompous a** but he wasn't. Albert encountered him many years later when he really could've been a pompous a**, and he still wasn't. You've got to give him love. Very grounded. I don't think you can get that caliber of career and not be grounded. He would've fallen off a while back if he wasn't grounded."
OK! GALLERY: JUSTIN TIMBERLAKE AND JESSICA BIEL: FIVE YEARS OF ROMANCE
According to Jennifer, the last time she saw Justin, he made a special effort to say "hello."
"While waiting at airport pickup, I instantly recognized the driver of a passing SUV," she says. "I cocked my head, he cocked his head, stopped, got out—Justin hugged me in front of everybody! I will always appreciate that he braved being mauled by fans —who I noticed were definitely noticing us—to show me love!"
Article continues below advertisement
She's not alone. Chasen recalls a storied moment on the club scene.
"With most of the Club members, no words have to be spoken," he says. "We're family and have an understanding of the whole experience. The last time I remember seeing him, JC, Justin and Counting Crows singer Adam Duritz showed up to my Buzzfly show at The Whiskey with Mike Vizcarra and Tony Lucca. Super cool of them! We will always support each other as long as we bring it. Justin has come to many shows. Justin is true—he and his mom Lynn Harless have always been friends."
Article continues below advertisement
"During one of his songs, he'd moved pretty close to the edge, and saw me," he recalls. "He did a double take, and then reached out his hand in the middle of one of his dance moves while singing a riff. It was smooth as hell. Not sure how he did that without messing up!"
He continues, "A little later in the show, one of his assistants came and grabbed me out of the crowd and invited me back to see him. It was good to catch up. "
OK! GALLERY: OK!'S HOTTEST MEN OF 2012!
The Party's Deedee recalls the last time she saw Justin, which was during the afterparty for a celebrity basketball game where *NSYNC performed in NYC. (Psst—she went to prom with JC!)
"We're not that much older than them, but we felt like it was much older, so I have a picture in my mind of how they were back in the day," she begins. "When I saw them during the *NSYNC concert, I go automatic and saw this little guy, and here he is towering over me."
Article continues below advertisement
He continues, "I'm inspired by his integrity and grace. Rather he's doing a movie, or releasing music, you can tell he's giving you exactly what he feels is right. I think beyond his charisma and talent, there's a sincerity and commitment to excellence we don't often see. And Suite and Tie? Bananas."
It's true: Justin tapped his heart when I told him I was so proud of his success after watching him on the Mickey Mouse Club during an event celebrating his first solo album, Justified. I'll never forget it.
Justin's not the only one making waves. The Party is back with new tunes and an upcoming tour, plus check out Jennifer McGill's new number Echo. Look out for Dale Godboldo's film Flyy, his Global Youth In Arts Initiative and Always In The Club.
Who's your favorite Mouseketeer and what do you love about them? Tweet us @okmagazine.