NEWS
Red Carpet Confidential: Kelly Bensimon Creeped Out By Sexting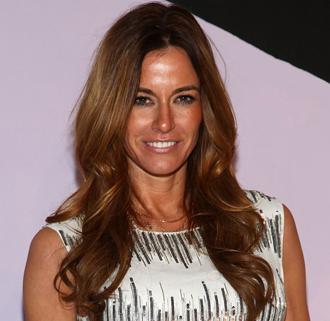 Dating after divorce isn't easy for anyone, not even model-turned reality star-turned author Kelly Bensimon.
The former Real Housewives of NYC star, 43, who is mom to daughters Sea and Teddy, divorced hubby Gilles Bensimon in 2007 after a ten-year marriage, and recently returned to the dating scene with caution.
"Dating after divorce has been very daunting," the woman behind I Can Make You Hot tells me. "I got divorced and I went on television, so my dating life has been put on hold for a while. While I was on Housewives, I took a dating sabbatical. As of this year, January, I was like 'you know what? I'm going to enjoy my life and I'm going to start dating.' I'm single, and my daughters are 11 and 13. I've been having a lot of fun dating, and I feel like the right person is around there somewhere. I think he's close."
Article continues below advertisement
How does she keep up the hope?
"I'm an optimist," Kelly says. "I think today's a great day, and tomorrow's going to be better. I don't really think of it in any other way. I've never had any reason to not think so, and to not have hope. I was actually glad that I took time off while I was on TV because it wasn't appropriate to be on TV. I wouldn't want to be dating a guy that was on television that was fighting with women. I wouldn't want to be in that situation. That time has passed, and now I'm back to who I am. As a result, I feel good about myself. It's physics — I feel good, so I'm going to be able to treat someone else as well as I want to be treated myself."
Although she crushes on Jason Segel, who has gone public with Michelle Williams, Kelly is open to other options.
"I'm looking for someone who lives a very similar lifestyle to me. Someone that takes care of themselves, someone that's athletic, someone that's educated — education is super important to me, so I want to be with someone who has respect for education, and someone who will go hiking with me, practice yoga, go hang out at the bar. I want a good man with a good heart."
Article continues below advertisement
But one thing men should avoid is sexting.
"I'm a great flirt texter," she admits. "I have the gift of gab, and I love to flirt text, but sexting is a little creepy. I've seen a lot of sexting. When you're sexting, the other person is getting the text, and they are showing it to other people. I've seen a lot of creepy, bizarre sexting, and as a result, I don't think so highly of the person anymore."
OK! BLOGS: RED CARPET CONFIDENTIAL: REAL HOUSEWIVES OF NYC STAR ALEX MCCORD REMEBERS CAT MADGE
For women looking to get back on the dating scene after divorce, she suggests a pop of color.
"One thing you can do to up your game for dating after divorce is nail polish," she says. "Beautiful hands – it's the first thing that people see when you're articulating, gesticulating. People are always commenting on my short-cut painted nails, and I think that's something that's an easy, fun and inexpensive way to make yourself feel better."
Article continues below advertisement
It also helps to watch what you eat when you're making a first impression on a date.
"You can't really eat pasta on a date because it looks really awkward and I've never seen anyone look sophisticated or charming eating a bowl of pasta on a date," she says.
Instead, she recommends an alternative that will curb the weight gain associated with dining out. "Even if you do have a hearty appetite, if you're having a nice salad, and then you have a piece of meat, it still gives the illusion that you're not a pig on a date but you have a sophisticated palate and you're maintaining your diet. It works two ways."
Kelly Bensimon's book, I Can Make You Hot, is out now. Pick up the OK! on newsstands now for more on Kelly. The cover line is "Brad and Angie: Engaged!"