NEWS
Red Carpet Confidential: Lisa Ling Inspired By Giuliana & Bill Rancic After Miscarriage Heartbreak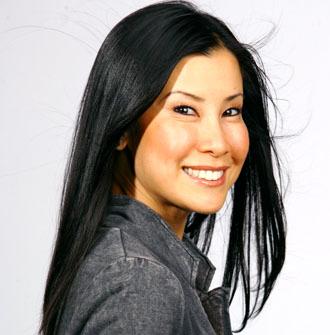 Lisa Ling won't give up on her baby dream after suffering a devastating miscarriage in 2010.
The Our America host, 38, feels inspired by pals Bill and Giuliana Rancic, who are expecting their first child via surrogate this summer.
Not only has the reality TV couple endured years of fertility treatments, but they also suffered a miscarriage documented on their Style Network show Giuliana and Bill.
Turns out, Lisa's husband oncologist Dr. Paul Song helped Giuliana through her shocking breast cancer battle that began last year.
Article continues below advertisement
"We're definitely going to try to have a kid," she says. "If we continue to be unsuccessful, we both feel very strongly about adopting. There are so many kids in the world that need homes, and I think we could provide one with a lot of love."
What's her family plan?
"I think I could be happy with one child, and my husband and I definitely would like to adopt as well. In a perfect world, that's what I would like to do."
Article continues below advertisement
Of course, having a doctor for a husband has been helpful.
"It's great! I'm constantly asking about different ailments. It's wonderful to have him as a husband and as a medical resource."
What advice would she give those who suffer a miscarriage?
"Try to talk to people about it," she says. "Because women really hold so much inside of them and think that in some cases it's their fault or they did something wrong. The more you actually engage people, you find that it's so much more common than you think. Having people with whom you can discuss things is really helpful."