NEWS
Red Carpet Confidential: Is Miranda Lambert Ready For Baby With Hubby Blake Shelton?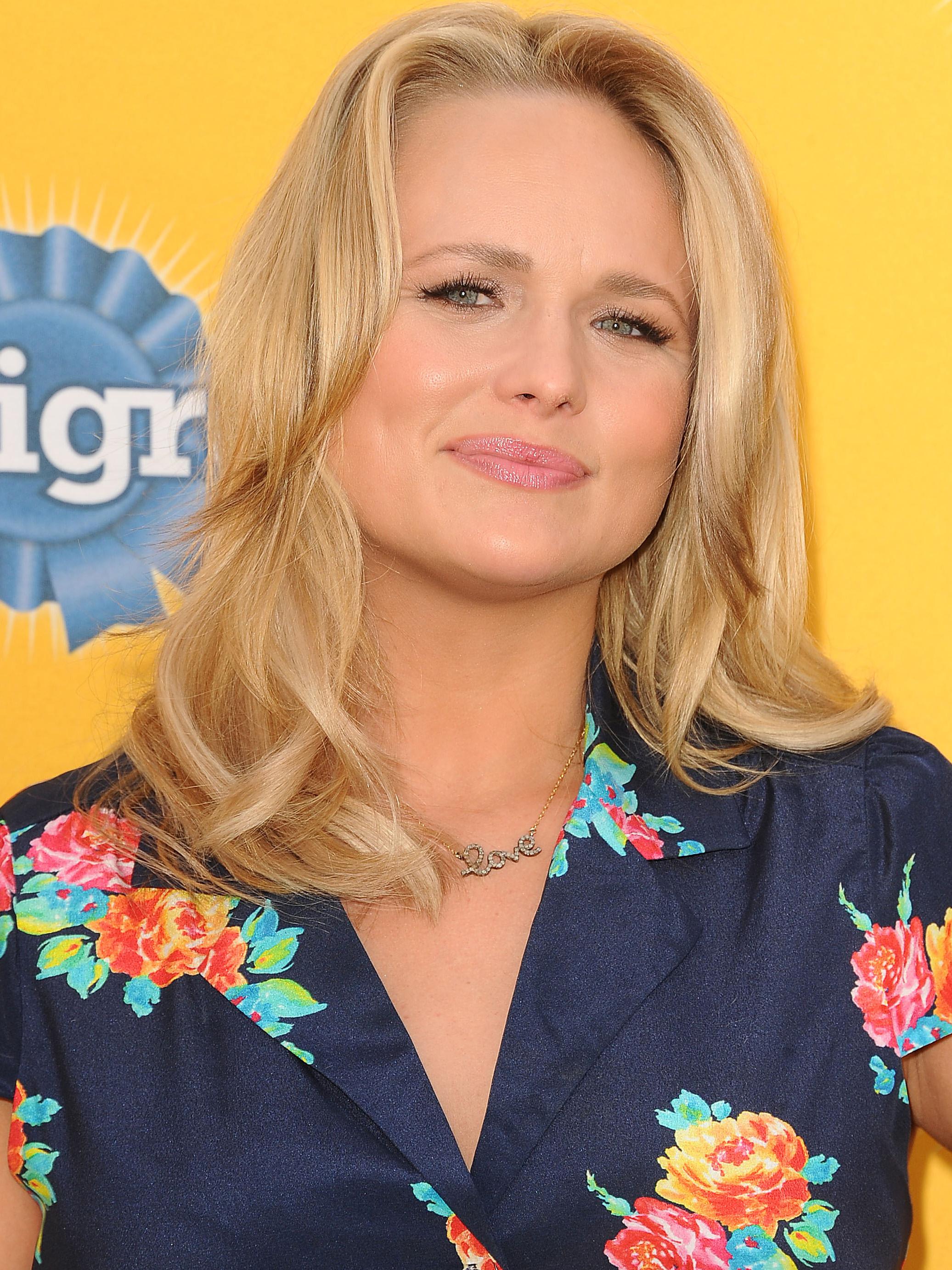 Miranda Lambert is on top of the world.
Not only does she have a blazing-hot country career a decade after placing third on Nashville Star, but hubby Blake Shelton is also at the top of his game as a coach on The Voice and with the hit single Sure Be Cool If You Did.
The couple, who wed in 2011, could easily start a family.
What's the plan?
"Whenever I feel like maybe all my friends have babies and they're cute, then I get a puppy, and I realize I'm not ready," the country cutie, 29, tells me with a laugh during The Pedigree Feeding Project event at The Americana at Brand in Glendale, Calif.
Article continues below advertisement
OK! GALLERY: SEE BLAKE SHELTON AND MIRANDA LAMBERT'S MAGICAL AND EMOTIONAL NIGHT AT THE CMAS
Of course, she would know. Miranda is "mom" to six rescue dogs, including Betty, Delta Dawn, Cher, Delilah, Jessie and Waylon.
"One's retired from the road — she's at grandma's for good," she says with a laugh. "We have two on the road, and one goes with Blake to L.A., and then we've got two farm dogs, so we're in a good place right now. I'm at a limit — no more for us now."
Article continues below advertisement
For Miranda, her pooches are a comforting constant.
"My dogs are the one thing I have to have on the road with me, because they're just home. Wherever they are with me, they're home, because they love me unconditionally. They don't judge me, or care who I am — Miranda Lambert or not, I'm just their mom."
Making sure other pets live their longest, healthiest, best lives possible keeps her pushing forward.
"Rescuing cats and dogs makes you feel good, and it makes you feel like you're really doing something," she says, "It's something that's important because they love you back, and they love you unconditionally."
OK! GALLERY: VOICE COACHES CHRISTINA AGUILERA, CEE LO GREEN, ADAM LEVINE & BLAKE SHELTON PERFORM TOGETHER
There is no doubt that Miranda's partnership with Pedigree brings hope to animals.
"Pedigree is going to go in and feed shelters for an entire year," she says. "We're wanting people to get on Facebook.com/pedigree, and nominate a community, like a local shelter or shelters in their community, where Pedigree can go in and feed them, and save shelters up to $100,000 where they can use that money for something else, like adoption drives, or clinics — they can put that money towards something else, because Pedigree is going to be supplying food for the animals."
Article continues below advertisement
She continues, "The adoption is for shelters around the country, so it's really important that people get online and tell us their story of why their community can benefit from free dog and cat food for a year. That's a huge deal. It's a really important cause to my heart for people to join in on this. It's a big deal for adopting animals and for drawing people to the shelters. That's my main passion besides music."
OK! GALLERY: MIRANDA LAMBERT SUPPORTS HUBBY BLAKE SHELTON AT COSMO'S FUN FEARLESS 2012 AWARDS!
Even animal lovers who can't house any more pets can still show their support.
"If you can't rescue a dog, if you go volunteer at a shelter, or if you know of a shelter and you have friends with animals from a shelter and you know it's a good one, you should get on facebook.com/pedigree and nominate them, because they could really benefit from this whole thing that Pedigree's doing."