NEWS
Red Carpet Confidential: 'Mob Wives' Star Drita D'Avanzo Helps Out After Hurricane Sandy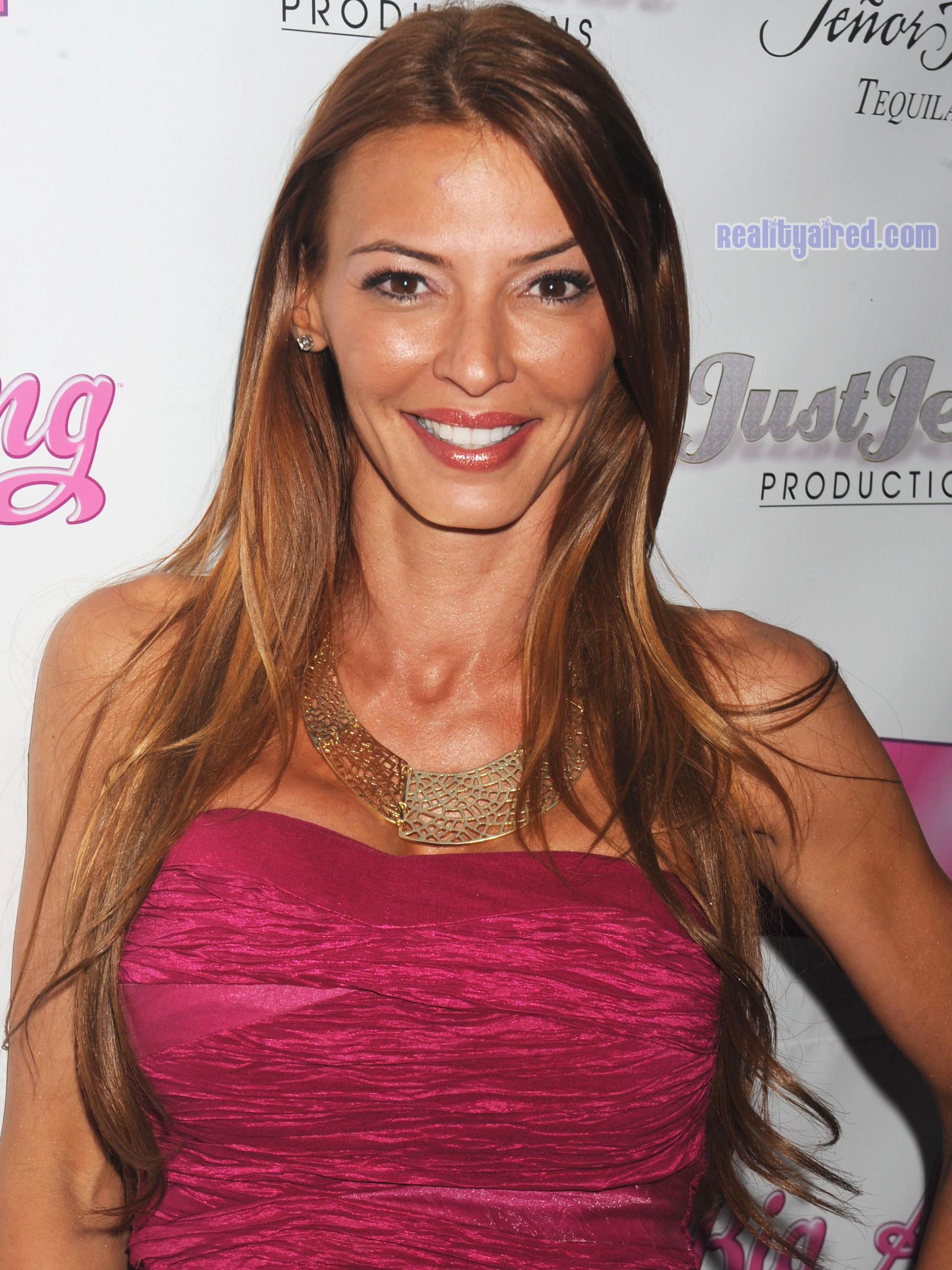 When Mob Wives star Drita D'Avanzo hosts the Hurricane Sandy Relief Fundraiser this week at WIP in NYC, she is determined to raise awareness and funds for the dire situation on Staten Island after the Oct. 29 storm shattered lives there.
Although she was not affected by the storm aside from losing power and dealing with the gasoline shortage, those close to her were not so fortunate. Just five blocks away was an evacuation zone.
Article continues below advertisement
"I have a very close friend of mine who lost everything," she tells me. "It was very difficult for me. I know people that passed away. For a minute there, I was crying a lot."
She continues, "I figured the best thing I could do once the electric and power goes on is try to raise some money to help people. I'm not big on fame, but if you're in the public eye, the biggest perk is being able to help others — that's how I look at it."
OK! GALLERY: RHONY's RAMONA SINGER AND SONJA MORGAN ATTEND OK!'S SEXY SINGLES EVENT IN NYC
Hm, how is everything now?
"The traffic is insane," she says. " You can't get from one side of the island to the other. There's a lot of great families that are in churches, that are just waiting for someone to help them. There's something that needs to be done — period. There's so much — I wish I could raise millions at my fundraiser. I wish I had the power. I wish I was a millionaire."
Article continues below advertisement
She is especially impressed with Tunneltotowers.org.
"I want to commend them, and I want to name them, because I know that they specifically help give people with family members they can't bury, because they lost everything — they don't have money to bury them."
She adds, "I mean, it's unfortunate but in a tragedy like this, everybody should lay their hands out, and they have. On the flipside, I've seen a lot of people who came through and helped. If I was to donate to anyone, I would donate to them.
I know the family they helped. My best friend was involved with it. I know what they did for them. They're an amazing charity."
Drita aims to be a voice for the voiceless storm refugees on Staten Island.
"I feel sorry because it was very neglected here," she says. "There were certain areas that I don't know if people wanted to make believe it didn't happen here, and no one needed help, but they were very neglected."
Article continues below advertisement
She continues, "Look, the bottom line is, I'll tell you what bothers me. People like me — I didn't have gas. I couldn't get out of my house to go see anyone or call them or give them money or anything like that. But when there are charities that make millions of dollars, and there are people somewhere starving, and they have nothing — that p***** me off. If you have millions of dollars, you should be there, fully, to get that taken care of. It's unfortunate, but there were a lot of areas that were very neglected."
Article continues below advertisement
She continues, "It bothers me so much that there are little kids that are cold, they have no home anymore. It's killing me. I wish I could fix it. But I think it's going to take time."
In fact, the aftermath of the storm has brought her volatile costars — Renee Graziano, Carla Facciolo, Karen Gravano and Ramona Rizzo — together in the name of helping out.
"Even all the Mob Wives, they're being very helpful, and all of us set our problems aside, and went in and did what we can do."
Drita is taking care of those who can't take care of themselves.
"I went shopping, I bought toiletries and blankets and everything — brand-new clothes, boots, things that would keep people warm. I brought them to location spots."
She continues, "The tough thing with me is that I'm sensitive, believe it or not, and when I go to the location spots and see people suffering or upset, I cry a lot. I don't think anyone wants to see that, so I'm not the best person to go into those spots."
Article continues below advertisement
Coping with "the new normal" post-Sandy has been an adjustment.
"Honestly, I wish I had power none of the time, because if I didn't have power, I wouldn't have seen what I saw on the news, and the reality was killing me," she says. "To have no power, to have no gas — I was the lucky one. Honestly, it doesn't feel lucky. It feels guilty. I felt really bad, even to drive to a spot and help these people."