NEWS
Red Carpet Confidential: Nick Cannon's First Interview Since Quitting Radio Show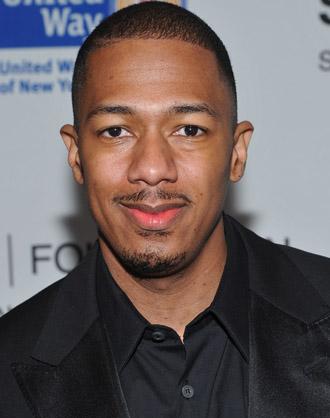 Nick Cannon was in great spirits during his first interview since he quit his CBS/92.3 NOW radio morning show on Feb. 17 under doctor's orders.
Earlier this year, Mariah Carey's husband, 31, suffered mild kidney failure, and was hospitalized again Feb. 10 for blood clots in his lungs.
How is he feeling now?
"I'm great," the America's Got Talent host said Wednesday, during Teqa's one-year anniversary party in NYC. "I feel really good. I'm getting a lot of rest, so it's cool."
Article continues below advertisement
OK! NEWS: DOCTORS ORDER NICK CANNON TO LEAVE RADIO SHOW
For Nick, being told he was going to die if he did not slow down was not an immediate wake-up call.
He chuckles, "I thought it was them over-exaggerating. I was, like, 'Yeah, right.' And then, when I had a couple more scares and things got serious, I was, like, 'Okay, this isn't a joke. I've got to change the way I'm living my life.'"
Of course Mariah, whom he wed in 2008, has been instrumental in his recovery.
"She's always taking care of me. She's my nurse. She makes sure I take all my medications, makes sure I eat. It's great!"
Being a father to twins Moroccan and Monroe, 10 months, put things in perspective.
"I want to be there for my children," he says. "You want to make sure you're alive more than anything. I'm having a good time, though. It's scary when you think about your health — where it can go — but when you're doing it for the right reasons, and I've overcome so much in the past few months, it's good."
MORE ON:
Red Carpet Confidential
Article continues below advertisement
OK! NEWS: MARIAH CAREY OPENS UP ABOUT NICK CANNON'S ILLNESS: "IT'S A VERY COMPLICATED THING"
Now he has altered his lifestyle to accommodate his health condition.
"The main thing was the radio show, so I don't have to get up at 4 in the morning anymore. Now I get six hours of sleep at least, and then I'm on a very strict diet, like, it's called a renal diet. I've got to drink lots of water, like a gallon of water a day, and get good exercise. Not too much exercise, but just enough."