NEWS
Red Carpet Confidential: Niki Taylor Defends Kim Kardashian's Pregnancy Style, Urges Natural Childbirth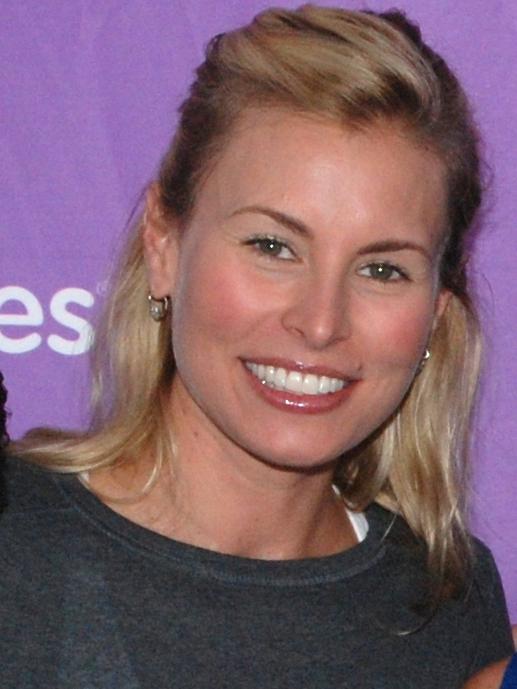 Despite the barbs Kim Kardashian endures daily when it comes to her trendy pregnancy looks, she has a fan in supermodel and married mother of four Niki Taylor.
"She's beautiful," the Having It All host, 38, tells me this week during March For Babies, benefiting March of Dimes, at Miami's Tropical Park. "Leave the poor girl alone—she is a beautiful pregnant woman. I don't know why people are talking like that. She looks gorgeous."
Article continues below advertisement
OK! GALLERY: KIM KARDASHIAN'S MATERNITY STYLE EVOLUTION
She continues, "She is a fashionista. I think pregnancy suits her very well."
Naturally, Niki is relieved she wasn't under such pressure during her three pregnancies with twins Jake and Hunter, 18, whose dad is ex-husband Matt Martinez, and Ciel, 4, and Rex, 17 months, whose dad is hubby Burney Lamar.
"Girl, do you know what I was in when I was pregnant with Jake and Hunter?" she asks. "I was living in overalls. And during the summer months, to add onto that, and it was hot. Otherwise, it was a dress, and probably the same one a couple of times. It didn't matter!"
OK! GALLERY: 10 MUST-HAVE ITEMS FOR KIM KARDASHIAN'S BABY REGISTRY
Hm, what's her advice for Kim as she adjusts to the life changes ahead?
"Just give yourself a break," she says. "You just had an amazing blessing. Just enjoy it—my goodness, I think just moms today are under such pressure. I couldn't imagine being photographed every second leaving my house while I was pregnant. What pressure! Just enjoy your little one. It's such a blessing. It changes your life."
Article continues below advertisement
OK! GALLERY: SEE PHOTOS OF KIM, KOURTNEY AND KHLOE KARDASHIAN IN THE VALERIE GALLERY
Niki has high hopes for Kim's parenting prowess.
"I think she's going to be an amazing mom," she says. "I've watched the show a couple times, and she's a great aunt. I think she's going to be an amazing mom, and I wish her all the best. I hope she has an amazing delivery. She's going to love being a mommy, because I love being a mommy. There's nothing like it!"
When it comes to caring for the little one, Niki recommends breastfeeding if possible.
"That's always the best for the baby, but it's about what's best for you, too. A lot of moms say it's hard and the milk's not coming in. If you can, you can."
OK! GALLERY: CELEB BUMP WATCH!
As for delivery advice?
"Same with having a natural baby without an epidural. I did—I had an epidural with Jake and Hunter. It was horrible—I couldn't feel anything, and I felt terrible afterwards, and that's what I decided not to do with Rex. If you're healthy, baby's head down, and everything's a-go, you should try to do it without the epidural."
Niki supports March For Babies, benefiting March of Dimes.
"Us moms that have healthy babies—it's our responsibility to do whatever we can to help out, and that's why I'm part of the March of Dimes. I want to get people to donate and raise awareness."
How will motherhood change Kim Kardashian? Tweet us @okmagazine.