NEWS
Red Carpet Confidential: Pamela Anderson Still "Bitter" After 'DWTS: All-Stars' Loss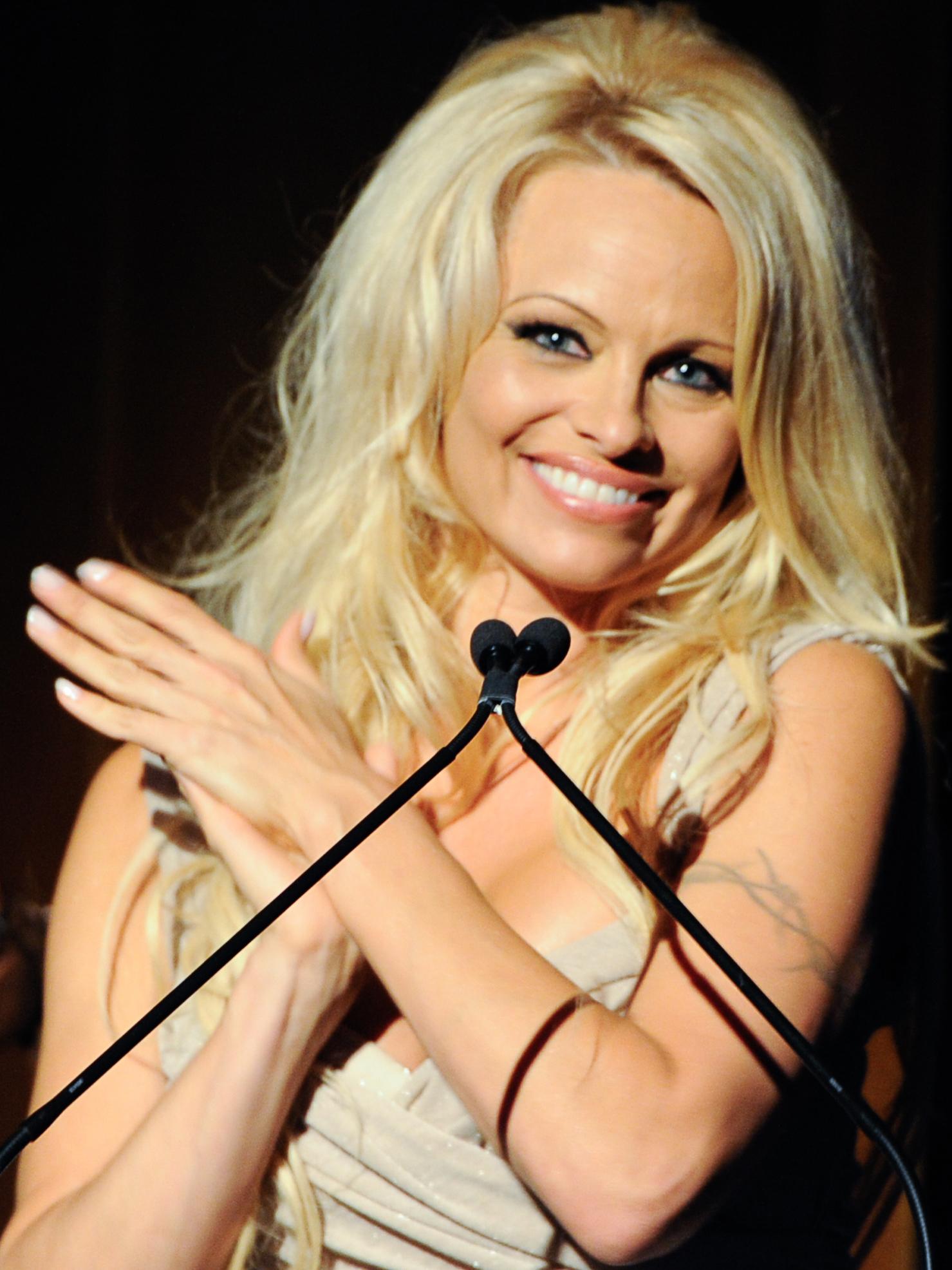 Pamela Anderson is still smarting after being the first competitor kicked off Dancing With The Stars: All-Stars in week one.
In fact, the 45-year-old bombshell won't even tune into the hit show to see how her fellow competitors are faring.
"I'm bitter," she says with a laugh Tuesday during the Night Of New York Class Gala held at Edison Ballroom. "Honestly, I probably had ten days of rehearsal where everyone else had about forty for the first show. I was sick. I have millions of excuses, but I'm so bummed. I was hoping I could fudge my way through the first week, but those guys were too good. It didn't happen."
Article continues below advertisement
Next up, the former Baywatch star could be heading to England to participate on the reality show Dancing On Ice.
"I might do it," the thrice-divorced mom of two says. "I want to see everything. I'm not scared of anything. I want try everything. I keep thinking 'one of these days, I'm going to find something I'm good at,' and I haven't quite found it yet."
She adds, "I'm Canadian. I have to redeem myself. I had a traumatic experience when I was nine years old. I was a Dalmatian, and I tripped down the whole Ice Capades. Now I want to be even better."
OK! GALLERY: HALLE BERRY AND NINE OTHER CELEBRITY WOMEN WHO ARE UNLUCKY IN LOVE  
One thing the perennial Playboy Playmate excels in is speaking up for the animals. Tonight she is here to free the carriage horses who cart tourists around the Big Apple under unsafe conditions.
"I've been involved with animal rights since I was very little, but with PETA for twenty years," she tells me. "We've traveled all over the world. We've changed animal welfare laws all over the world. It's timely. They don't have carriage horses in London anymore, they don't do it in Toronto, or Paris, and we're still doing it in New York. It just seems very behind-the-times, and they're offering a cool alternative, which is electric vintage cars, which is more modern and more cool."
Article continues below advertisement
According to NYCLASS — New Yorkers For Clean, Livable and Safe Streets — the life spans of horses are cut in half once they hit the city streets. The group hopes to pass a bill that would ban the use of carriage horses from NYC on the basis of animal cruelty. For now, the measure has the support of nearly half of the City Council.  
"I know so many people who are going to feel great when this bill passes, and there are no more horses on the street in Times Square because they get abusive treatment, they sleep in cramped closets and they can't lie down," Pamela says. "They need to go. They need to retire the horses and let them go roam around where they should."
Inside the event, vegan fare is served while Pamela hosts the ceremony, which honors those who fight for the rights of carriage horses, including actresses Kristen Johnston and Jennifer Aniston's BFF Kathy Najimy. The gals offer to disrobe for more cash during the live auction! Plus, Joan Jett and the Blackhearts perform hits including I Love Rock N Roll. Never a dull moment.
The NYCLASS event raises $225,000 to support efforts to find an alternative to NYC's horse carriages.